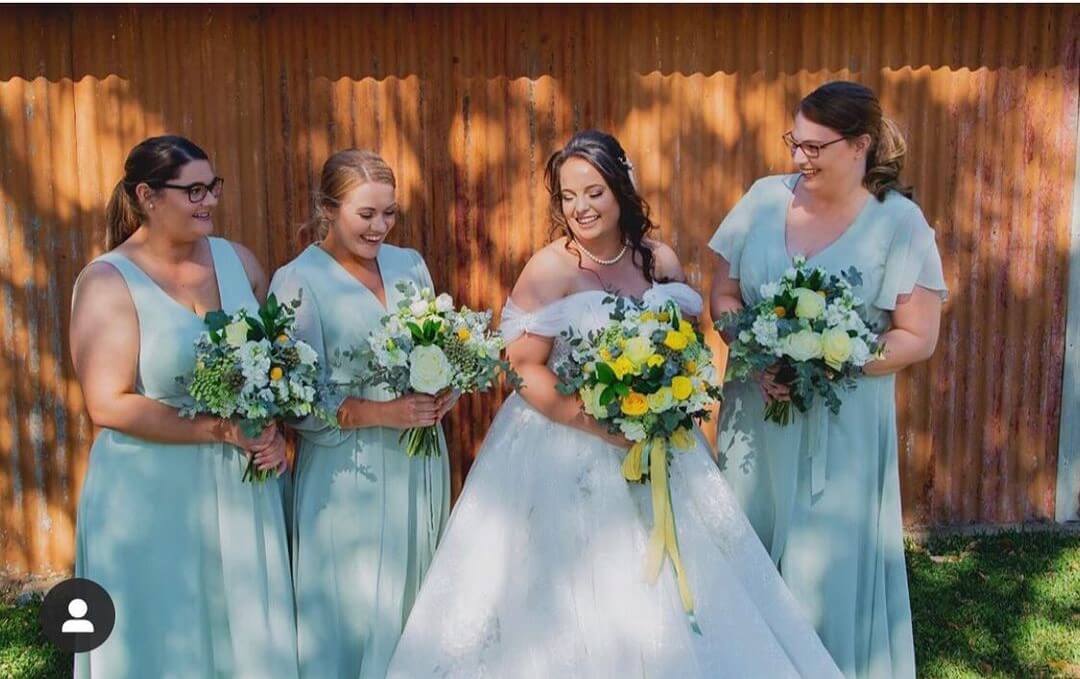 Photo Credit:  @elissaxxjoy ; Wedding Dress Style: Aspen #CW2169
The pandemic has changed our lives immensely and what we call normal. It has transformed the way we work, travel, and celebrate. Even wedding ceremonies have been altered significantly. Couples who were set to marry in 2020 pushed their plans to 2021. Those with plans for 2021 moved forward with highly customized weddings or put off the weddings entirely until 2022.
But, as we welcome the New Year, weddings can see prominent, more glorious celebrations.
Couples already seem to be going all out as the wedding industry makes a successful comeback after the pandemic. It will be a year to create stronger bonds and celebrate elaborate ceremonies, longer receptions, and a twist in traditions. There may be extravagant trends and certainly more emotions.
So, are you ready to plan your 2022 wedding? As things begin opening up, start planning for your wedding right away.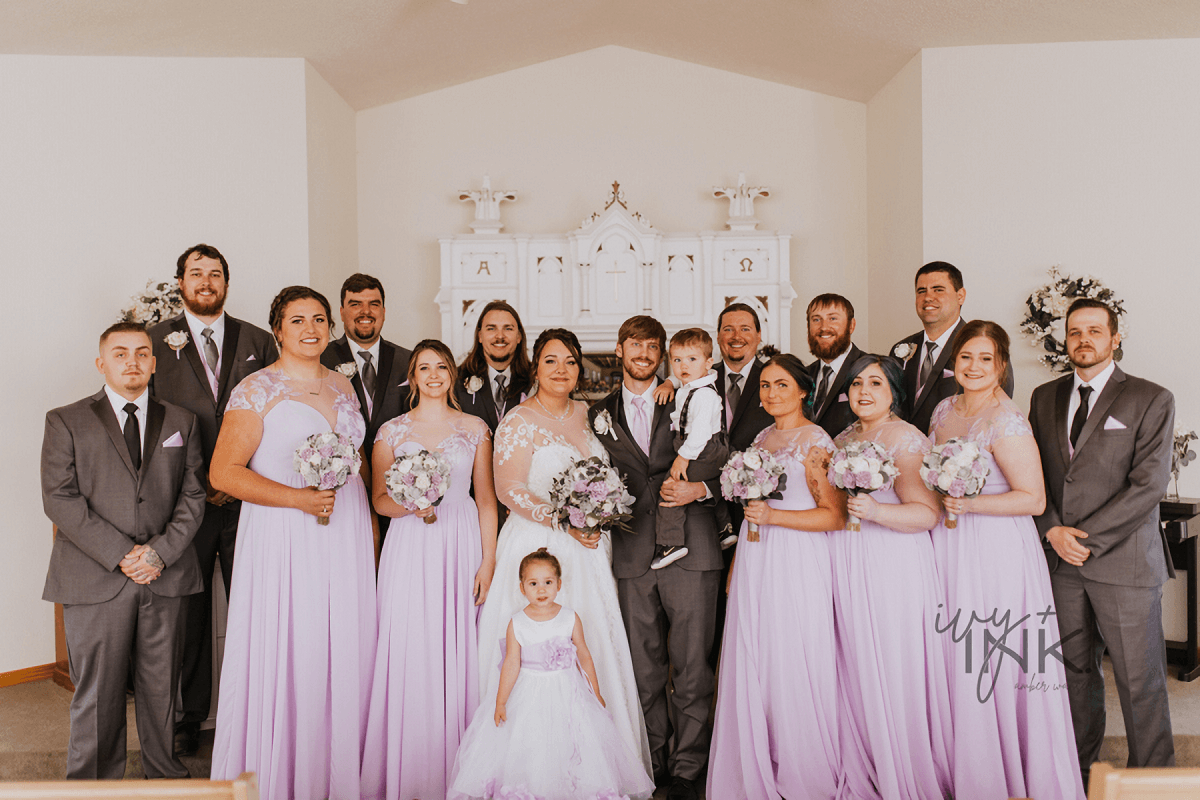 Photo Credit: Ivy and Ink Creative; Dress style:  Zahra CW2299
Hosting an indoor wedding can be anything but boring. Yet planning a 2022 wedding can hurt a little where an outdoor ceremony grabs everyone's attention, but an indoor function may be deemed unsafe. For this reason, minimalistic weddings can still be at the center stage in 2022. But do you think your guests are ready for it?
Well, keep things short, sweet, and simple. Plan for the lulls as delays aren't uncommon in weddings. Have some walk-around acts so conversations keep going and everyone has fond memories of your special day.
Undoubtedly, minimonies and micro-weddings do great with an indoor setup. But, we suggest having a themed wedding as its fun and can be traditional at the same time. A Star Wars wedding theme, for instance, can seem out-of-the-world for true fans. You can pull things off with inspired décor, food menu, cake, photoshoot, music, favors, and wedding dresses such as the black wedding dress collection from Cocomelody. You can also go for our customized wedding dresses to add a personal touch to the dress. Guests' attires or bridesmaid dresses can be theatrical, and we have just everything for those looking to add a twist to the wedding.
Photo Credit: Kaitlynn Hutchins Photography ;Dress style: Gracie CW2338
Remember, it is way too hard to keep pleasing everyone. In the end, do what makes you happy and keeps most people engaged.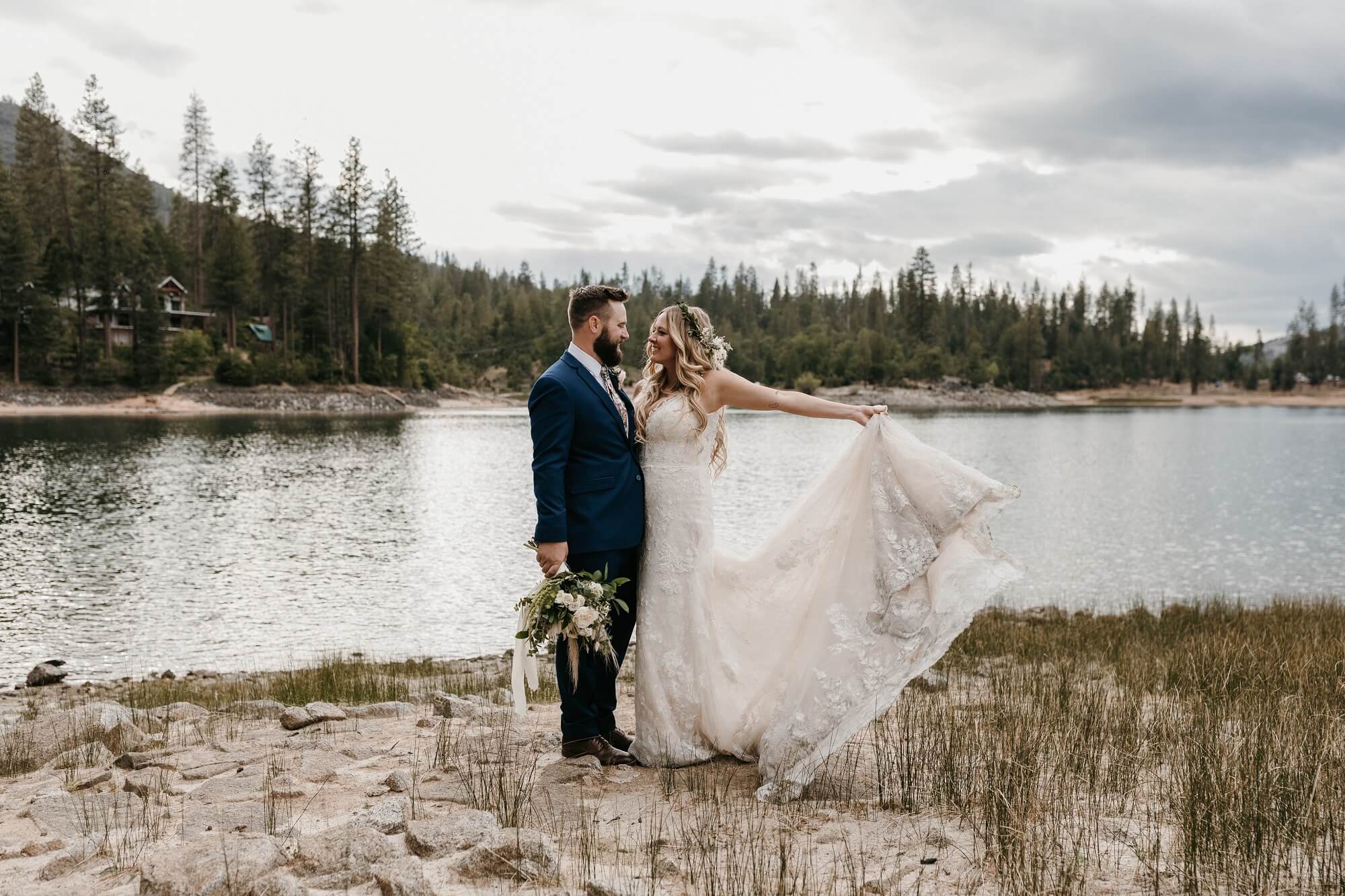 Photo Credit: @millerimagery ;Dress style: Ginger LD5808
Outdoor weddings are magical, certainly less expensive than indoor weddings, and full of opportunities. These are glamorous and possible no matter which park, wedding hall, or backyard you choose.
Besides, you can take care of most COVID protocols when planning the wedding outdoors. Being in the open can reduce the transmission of the virus and allow you to enjoy the event to the max.
You can use this chance to set up the most breathtaking backdrop, have sunset vows, maybe a bouquet and garter toss, simplistic wedding favors, and all-things-disposable.
It can be an all-outdoor celebration or a partly-in and partly-out wedding. You can embrace the natural setting when hosting an only-outdoor ceremony. But, also have a backup plan, as outdoors mean some out-of-hand situations too, and you'd not want to ruin your wedding party. So, moving the reception or wedding party indoors can save you from climate-induced complications and get everyone together.
Photo credit:@danielgandour ; Dress style: LD5771
Coming to the attire, dress comfortably, according to the weather, and something that holds up to the outside elements. The possibilities are endless – you just need an expert hand to guide you on your options.
Wish to plan a micro wedding? Want to extend the party longer? Rethinking some traditions? Well, it is your special day, make the most of it, and make it big. Merge all celebrations to make them a big and memorable one. Leave behind white wedding gown traditions, and get a black or super minimal dress. The idea is to customize your big day your way!
Excited to enter a new phase of life? Give Cocomelody a chance to help you put your best foot in the best shoes and best dress forward. We have a range of simple wedding dresses, reception wedding dresses, and even black ones for our bold brides.
The pandemic has changed every aspect of our lives, including how we tie the knot. But as it is said, life has to go on, and as things open up, now is the time to draft your 2022 wedding planning checklist.