Wedding trends have been evolving continuously over the last few years. But the pandemic brought in some totally unexpected changes. Yet, the big question is: what trends are here to stay among the so-called fading fad?
One thing born out of a temporary pandemic phase is developing a long-lasting connection with loved ones. Every day we see brides coming in at our store, planning their 2022 wedding less superficially. Couples are unapologetically valuing intimacy more than ever now. And here is what that would mean for the most significant wedding trends in 2022.
Courthouse Wedding
Shrug off the traditional guest list politics and bank-busting wedding trends to celebrate the way that stays true to your style. Courthouse weddings are inexpensive, non-religious, less fancy ceremonies that allow you to focus on the love between you two, friends, and families. It is less of an overwhelming wedding planning and more of a streamlined experience.
For some couples, a courthouse wedding may be their first choice. But for many, it isn't, and for all the good reasons they believe. After all, why would anyone want to experiment with the wedding ceremonies, stay a bit low-key, and dwell on the idea of inviting only immediate family? Well, those are precisely the reasons why you might WANT to consider an intimate courthouse wedding. And you can always host a dinner or reception later on for the extended family to celebrate your love.
Elopement Wedding
The stigma around elopement weddings has withered pretty quickly. The pandemic opened up the unchartered course of elopement for many couples. As travel restrictions ease, couples are opting to elope. The idea of escaping the mundane, the traditional, and a partnership free from external pressures feels more personal and authentic.
Also, if the pang of panic with spending thousands of dollars in attending hundreds of guests seems frightening, trade a smaller celebration in place of a lavish gathering. Even vendors have packages best suited to your elopement wedding choices. So, if you are planning a 2022 wedding, partner with experts to design a memorable wedding event.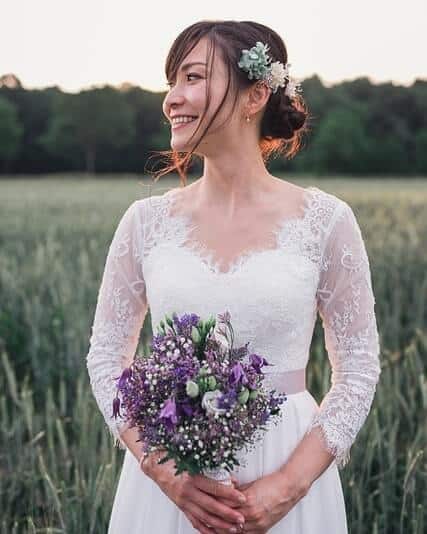 Dress style: LD4106
Destination Wedding
Travel obstacles are still part of the global halt, and people are skeptical about venturing too far. But despite the ongoing precautions, some of your family members and friends wouldn't want to miss your big day. These are the ones worth planning for. And destination weddings seem a unique, customizable, and worth-considering option.
The destination wedding trend seems to be growing fast. Rather than traveling to far-off international locations, couples leave their passports behind and seek domestic destinations to start their new beginnings. Besides, you can always split up the events over multiple days at different locations to accommodate all guests and create a mini-festival kind of feel.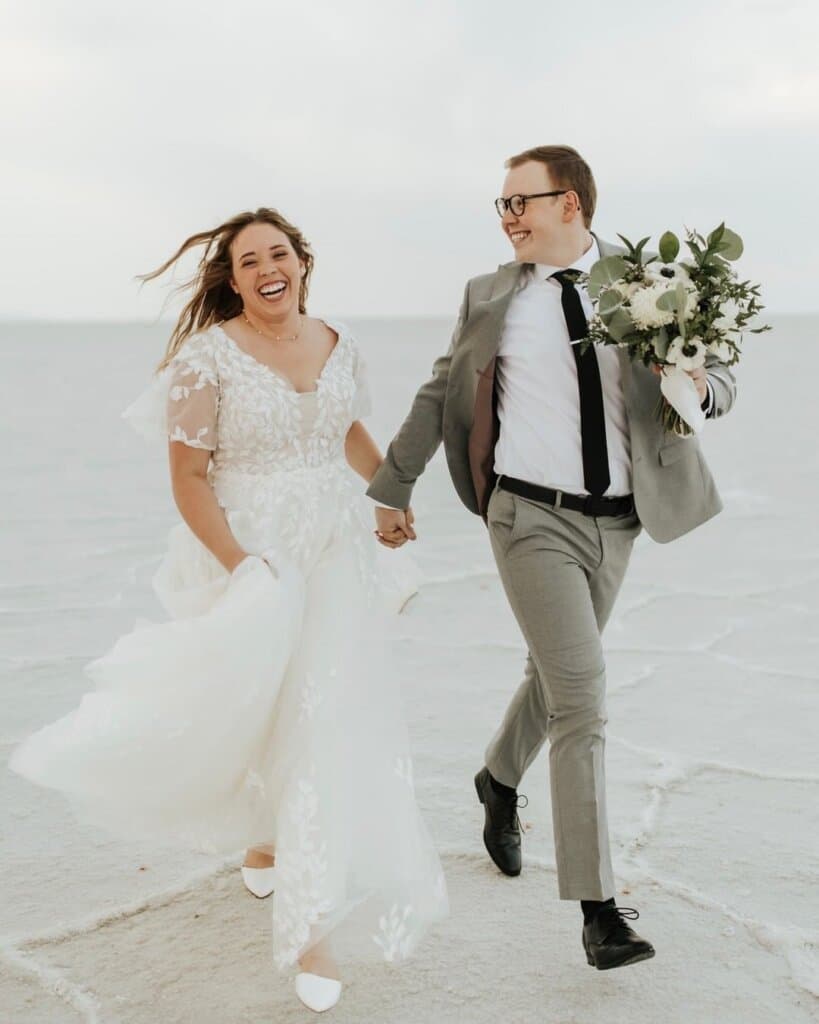 photo credit: @baileyfillmorephotos ; Dress style: CW2368 (customized version)
The Wedding Dress Makeover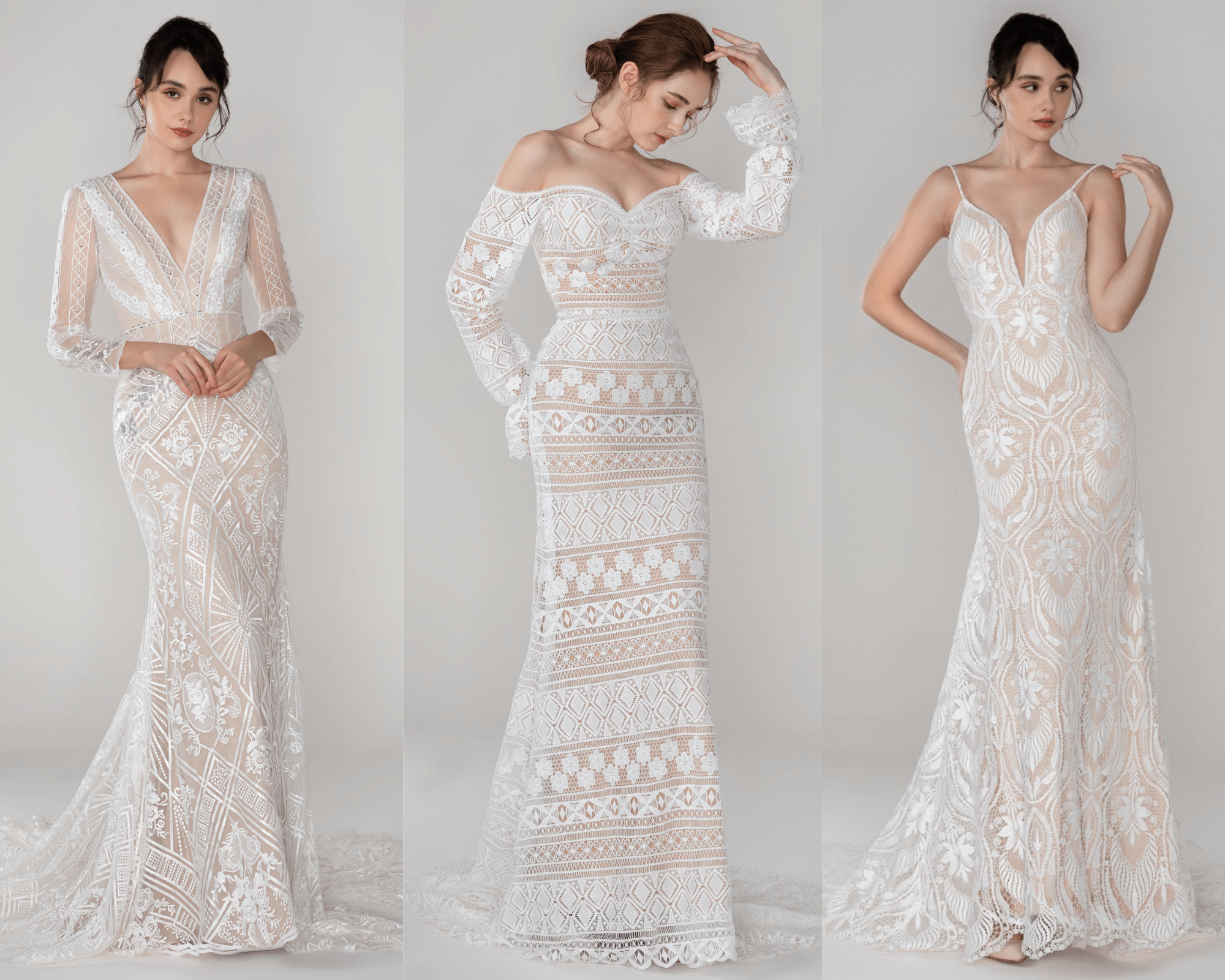 Dress style: CW2532 , CW2530 , CW2450
We anticipate a few different wedding dress trends taking center stage for 2022 weddings. The ball gown is swishing back into the spotlight, and brides are embracing the drama with that dash of extravagance. Another spectacular trend we can foresee is the bohemian bridal look to add a whimsical yet soft style. Fabric choices such as tulle, chiffon, and silk would make effortless, romantic, and chic looks.
Some brides are going unconventional and choosing anything but traditional wedding dresses. There's no doubt that the customary white wedding dresses are dreamy. But, non-bridal wear is also coming to the fore, and you can honestly wear anything that suits your comfort on YOUR big day. Jumpsuits, pantsuits, and sequin dresses will be all the rage in the coming year. A pop of not-so-timeless colors is also making a comeback.
Whether it is a conventional wedding dress, a not-so-traditional piece, or even bridesmaid dresses, Cocomelody has got you covered. We have a huge collection you must check out before saying yes to just any dress. Our stylists won't have you leaving disappointed.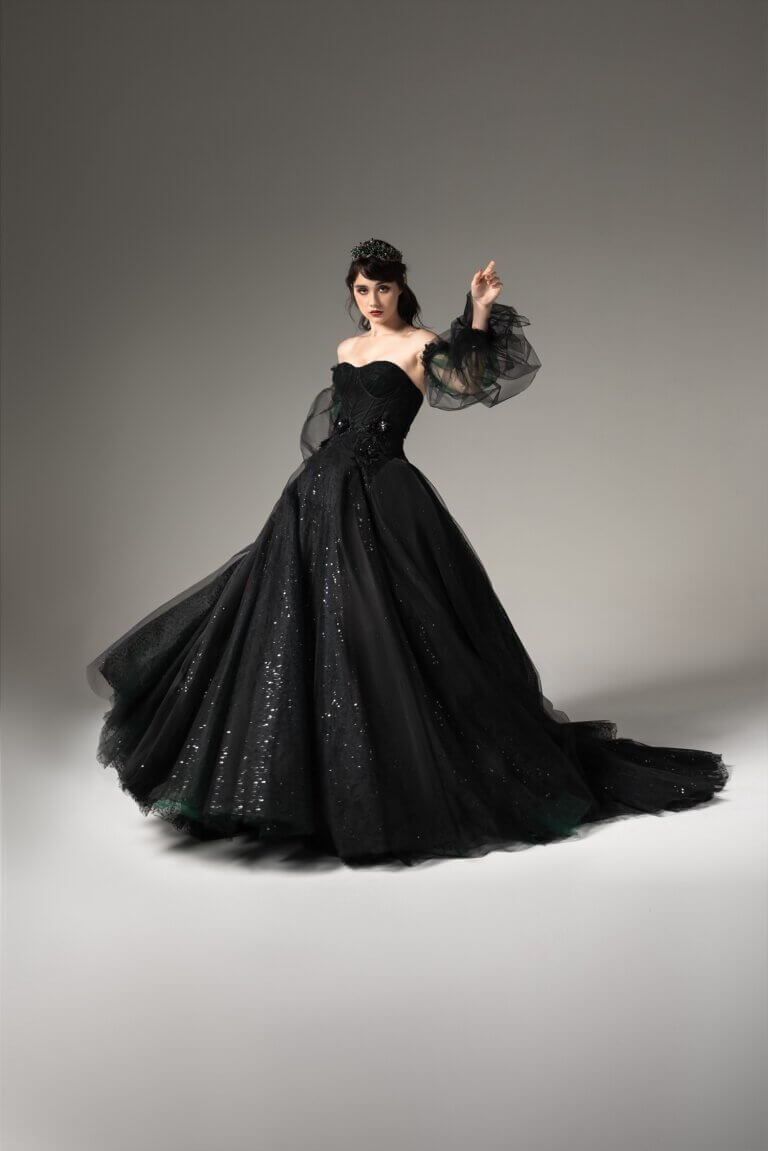 Dress style: CW2506
In The End
The 2022 wedding trends will be all about celebrating the celebrations quite literally. It will be about reflecting individual interests and personal choices. Couples are looking to express themselves and what they stand for through their weddings. Even the décor, cake, toasts, lighting, music, entertainment, food, and seating will carry the fingerprints of those taking the vows. Wait no more. Start with your wedding planning right away.