Let's face it, bridesmaid dress drama is INEVITABLE. It will happen since a lot more is expected of the bridesmaid than the groomsman. Having all that weight on her shoulders can stress her over the slightest of things. But that shouldn't stop her from finding the best fit and flaunting fit till the last bit. How can she do that? Help her put her best foot forward. Here are five tips to avoid bridesmaid dress drama like a pro.
Don't assume a crazy expensive budget for the bridesmaid dress. Choose a dress that is reasonably priced. Also, let your bridesmaid tell you what "reasonable" means to her.
Usually, bridesmaids are expected to cover their dress, hair, and makeup costs themselves. But if you have the budget, cover her dress costs in part or whole – it will be very thoughtful of you.
Money is a tricky topic – so work out the expenses together. If someone continues to grumble about buying a budgeted bridesmaid dress, sit with them one on one and address the pain points tactfully – no ego, no anger, pure love, and clear communication.
Photo credit:  @touchofgracephoto; dress style:CB0248, PR3536
Everyone's definition of comfort and style is different. Thus, discrepancies are obvious.
But your bridesmaid's honesty (in the form of mere preferences) on your big day can come across as crossing the line. Keep things clear from the very beginning and respect each other's decisions. Don't let a dress spoil the relationship you guys share.
Also, dress colors, styles, and details don't have to be identical. She can go bold with a black dress, choose a formal jumpsuit/ pantsuit, or experiment with figure-flattering styles. Even best, tell her you are picking a color, and she can choose the style or vice versa.
Photo credit: @maktographymk ; dress style: CB0362, CB0271, CB0367, CB0364
Should the dress match the wedding theme and venue? Only if it is absolutely necessary or super important for aesthetic reasons. If the bridesmaid feels uncomfortable, you can drop the idea or reach a middle ground.
Some go-to color trends include all-white, all-black, all-sparkly, all-glam, dark solids, pale pastels, bright and colorful, boho, rustic, muted, and minimalistic. These are also suitable for most wedding themes. Moreover, be original while remaining classy, unless it's something over the top.
Dress style: CB0514
A bridesmaid dress, just like bridal wear, is rarely ever suitable for wearing again. But did you know, a re-wearable bridesmaid dress is also a thing? A convertible wedding dress is a great solution to get your special pal the best of both worlds, i.e., chic and casual.
If that doesn't sound like a plan to you, get her outfit customized. Come up with details that look subtle for the wedding day but can pair up nicely for another event. This can be a bit of creative work for you guys. But if you can't do that too, here's what you must do instead.
Pick a style that looks stunning on the wedding day but is also wearable on another occasion. Stick to a universally flattering shape and, indeed, a non-traditional gown.
Blush, beige, gray, lavender, and sage are safe colors she can wear on other functions too. Besides, you can look up popular trends, so choosing the right sleeves, neckline, or lengths is easy.
There is nothing wrong with matching shoes. But take it from us; your bridesmaid doesn't have to wear similar footwear. If you dictate what shoes she should be wearing, buy those for her.
Together, find the dress first. Let the outfit dictate the entire look. If the bridesmaid wants to pick something from her collection, be it stilettos, booties, or sandals, let her do that.
The goal is to look and feel the best, so there's less drama over dress and shoes. So, go shopping together. Express your opinion, but let your bridesmaid have her say too.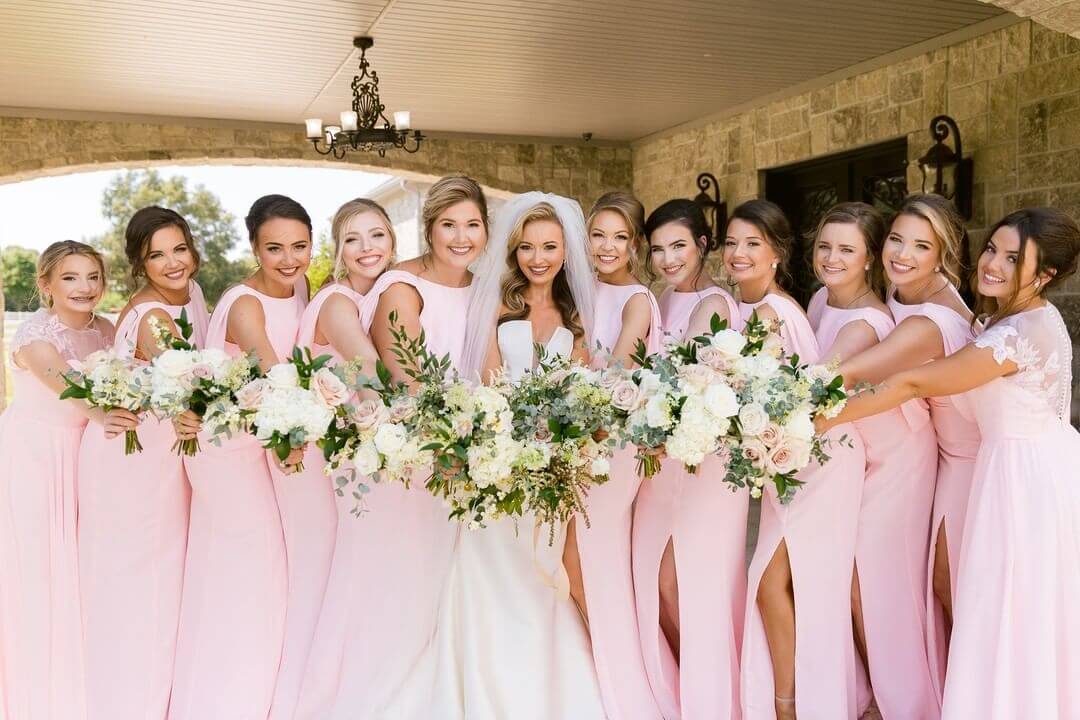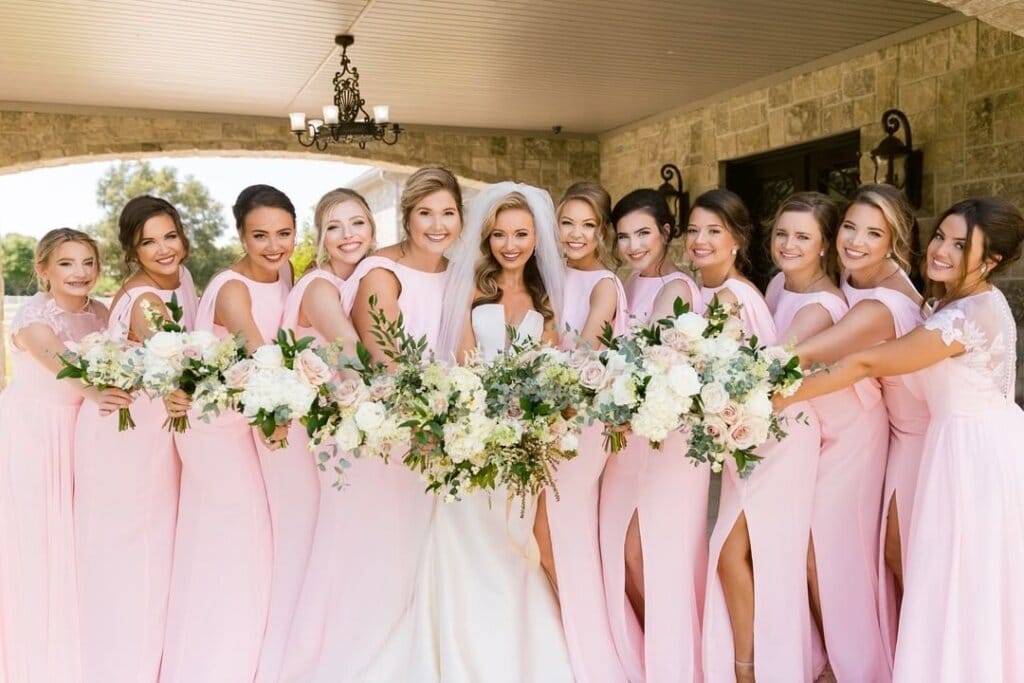 Photo credit: @lelaandlyla ; Dress Style: CB0310, CB0248
We hope you find this zero-drama dress guide useful. Choosing the bridesmaid dress is no easy task. The bridesmaid has some really important duties on the wedding day. Make sure the dress drama is the least bothering the maid of honor on her bestie's big day. Keep an open mind, listen to your bridesmaids, and we have a few recommendations for you to follow. Click here to browse through some mind-blowing options.