UNICORNS! Who doesn't love them?
These cute and radiant mythical creatures that kids adore are free and wild as a kid's imagination. The character usually resembles a white horse with a single horn on the head, some magical powers, and with rainbow and glittery embellishments.
In case you were living under a rock, let's enlighten you, unicorns – in all shapes, forms, and sizes – are still in trend.
Just like dragons, fairies, and mermaids, unicorns have an unquestionable fan base. They are enchantingly beautiful and ubiquitous for kids. The character is proof of the rare, that magic exists, and that even the seemingly impossible is attainable – only if one believes it does.
We are sure you too, as an adult, somewhat trust the force that fascinates your kids in believing in unicorns, which is why you're here.
Unicorns feel innocent, divine, and kind, and if that makes your little girl happy, don't hold her back. Get her the toys, backpack, and dresses inspired by a unicorn and let her flaunt the miracles she believes in. If there's a special occasion coming up, you've got an even better reason to spoil her with all her favs!
Be it a birthday or a get-together; a unicorn theme is attention-grabbing and easy to pull off. It will be apt for any special occasion. And below are some of our favorite ways to get the party rolling:
Pretty unicorn invites
Unicorn cake and cupcakes
Unicorn-inspired party décor
Unicorn feature wall
Unicorn-themed photo booth
Savory unicorn treats and drinks
Party favors
Unicorn-themed dress code
Not only are these fun for kids, but also fascinating for adults. We hope these bits will make the gathering a huge hit among all guests and loved ones.
A unicorn-themed dress code will be a sight to remember. It will grab all eyeballs and add fun and colors to the party. If you are looking for some alluring patterns and style, check out the Cocomelody unicorn dress collection for the star member of the party.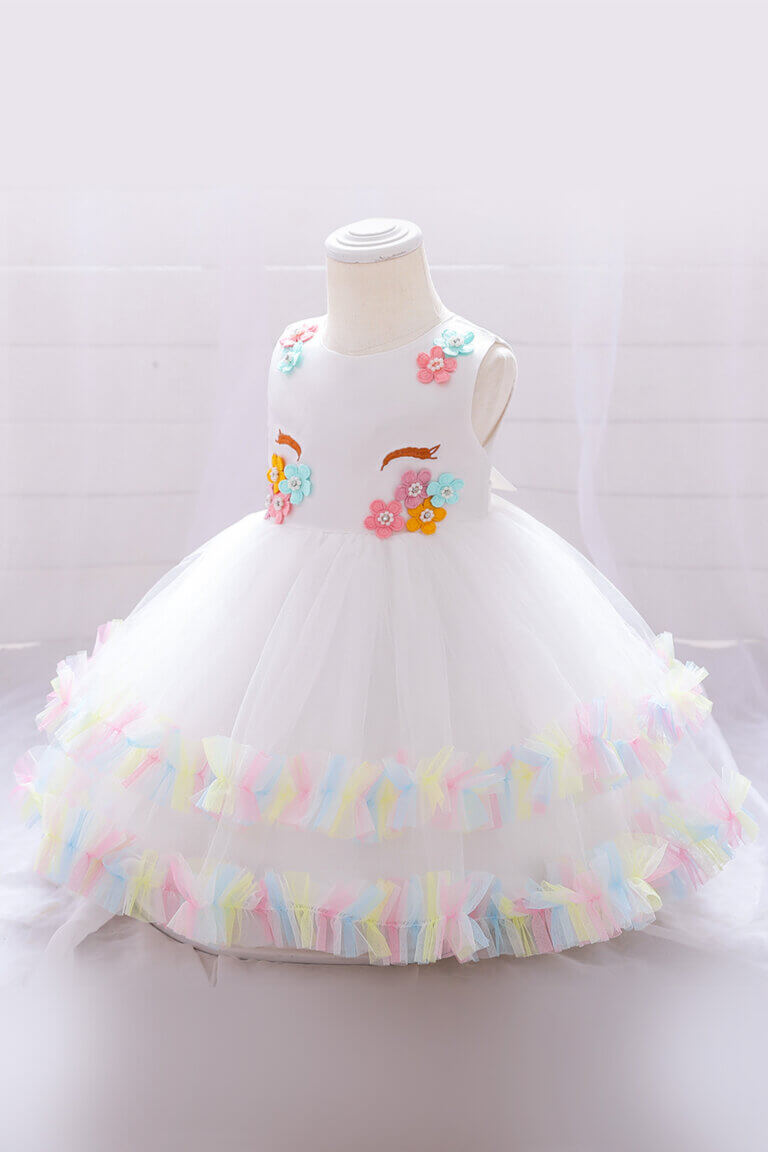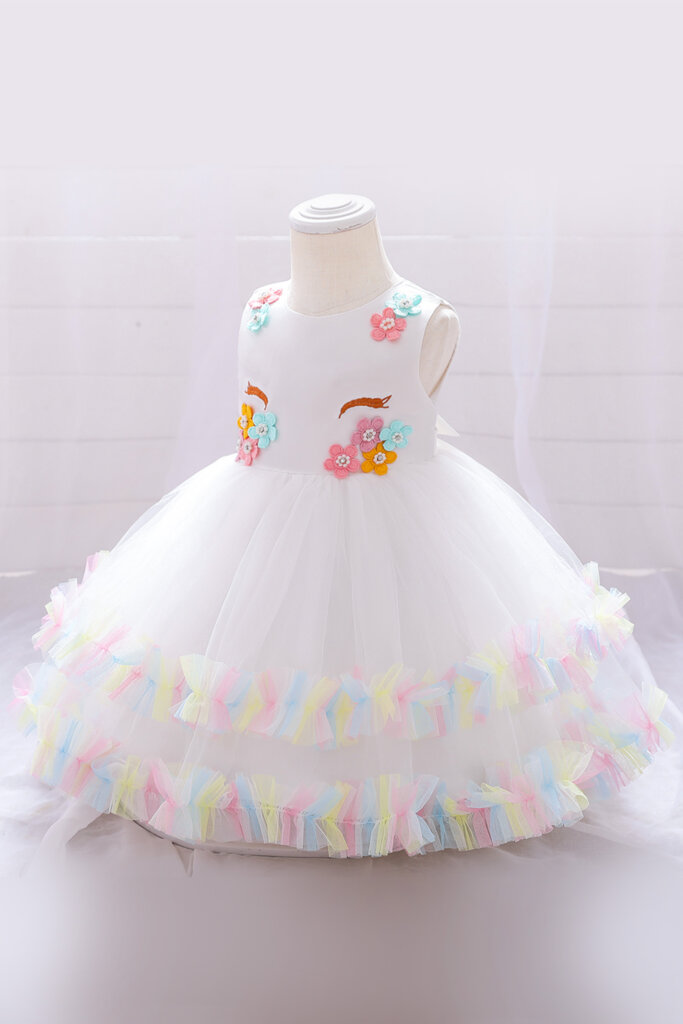 Looking for a flower girl dress? Dress CF0174, a white and unicorn-inspired dress, is a good fit for the little girl to match the party vibes yet resemble the mini version of the bride. It comes embellished with shimmery pearls, a fitted bodice, princess-worthy gracefully flared skirt, lightweight tulle fabric, and a sophisticated bateau neckline.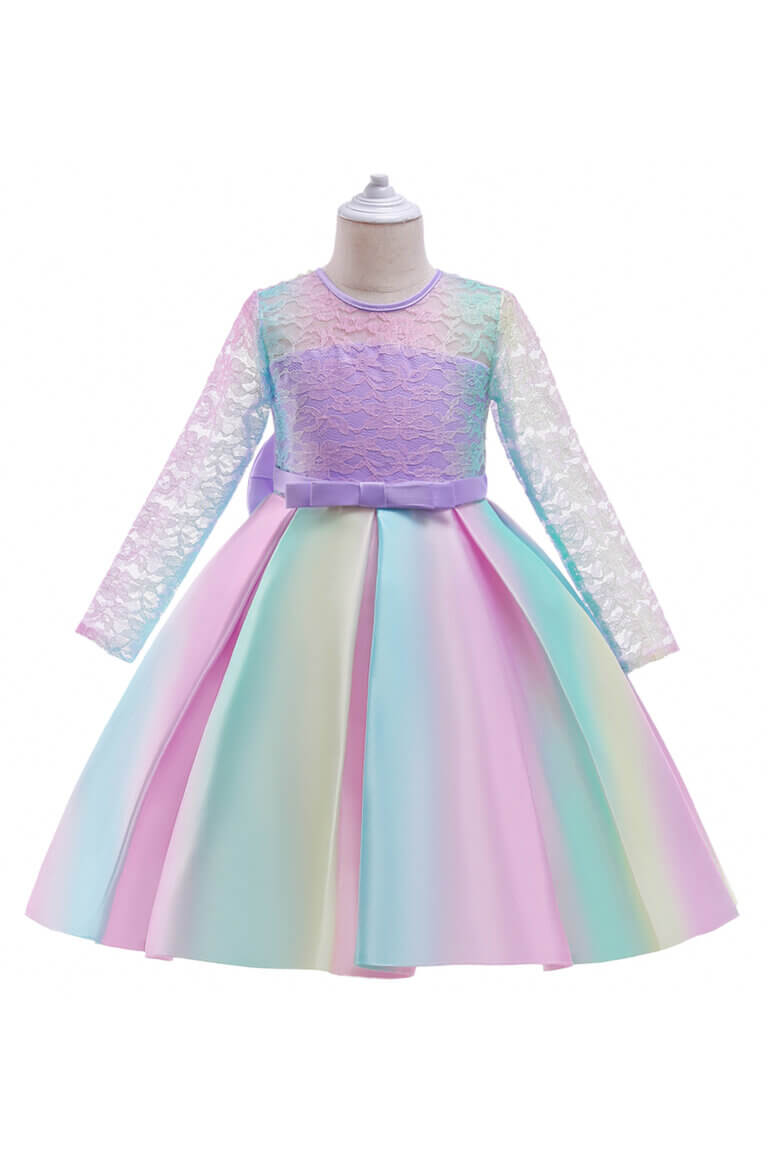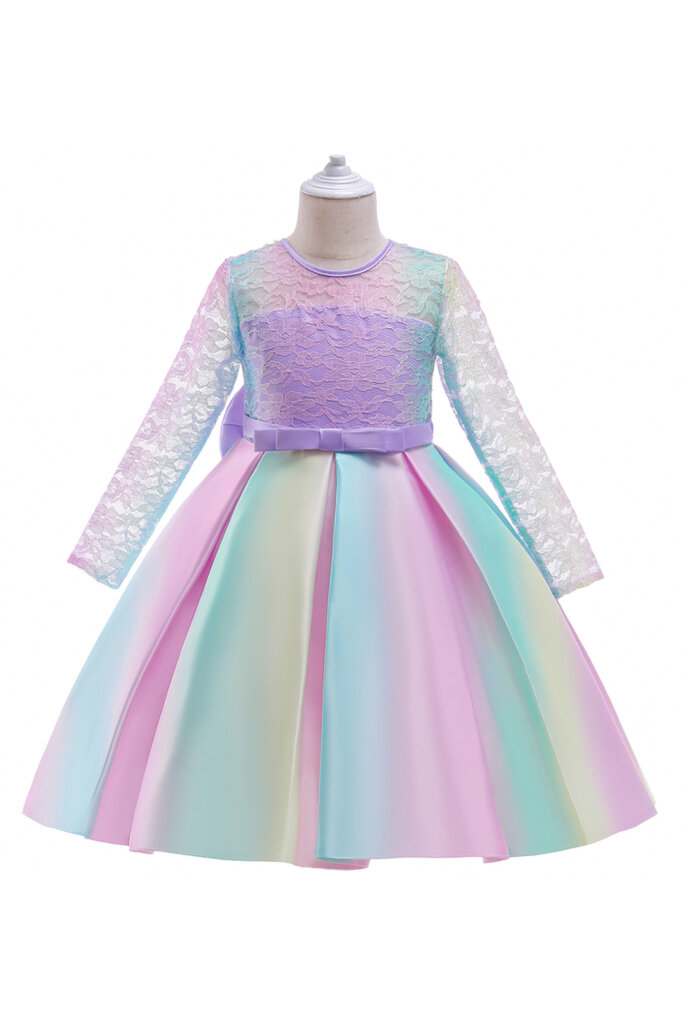 If an occasion is planned for during the cooler months, dress CF0193 is appropriate for the little one. It is also a good choice for girls who feel comfortable wearing long-sleeved dresses. Besides, the pleated skirt is such a wardrobe staple – something she can re-wear until it fits her.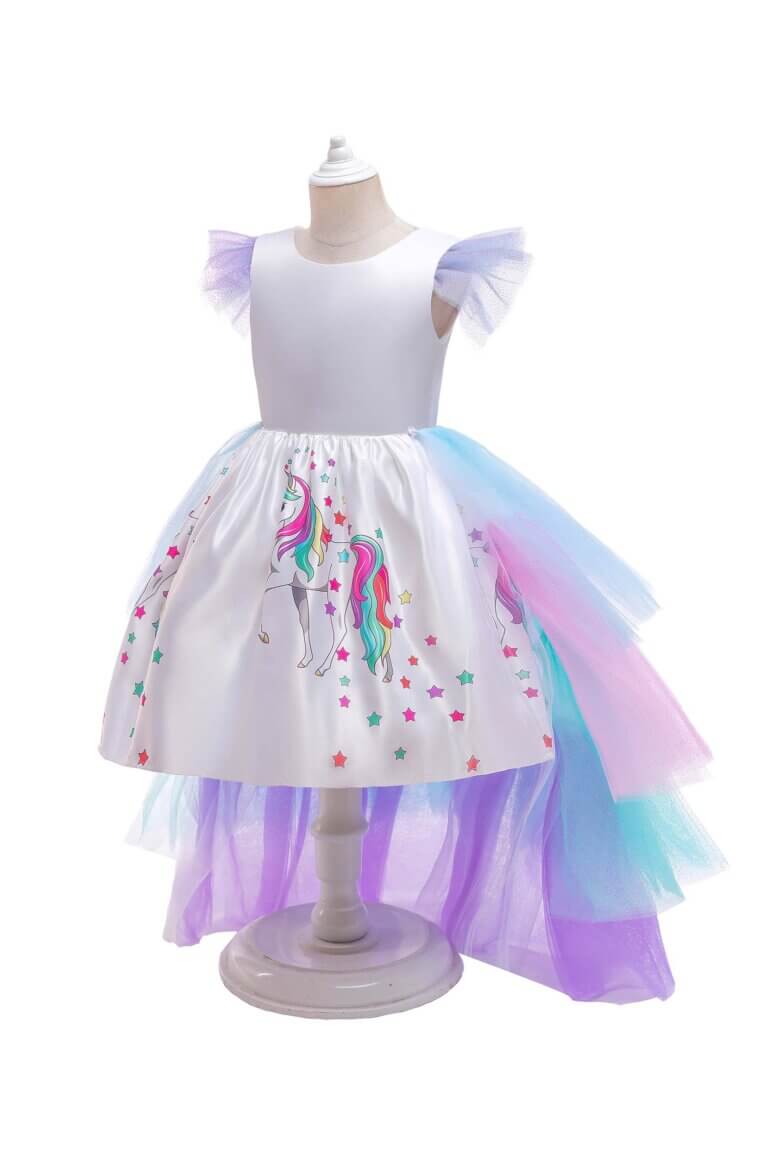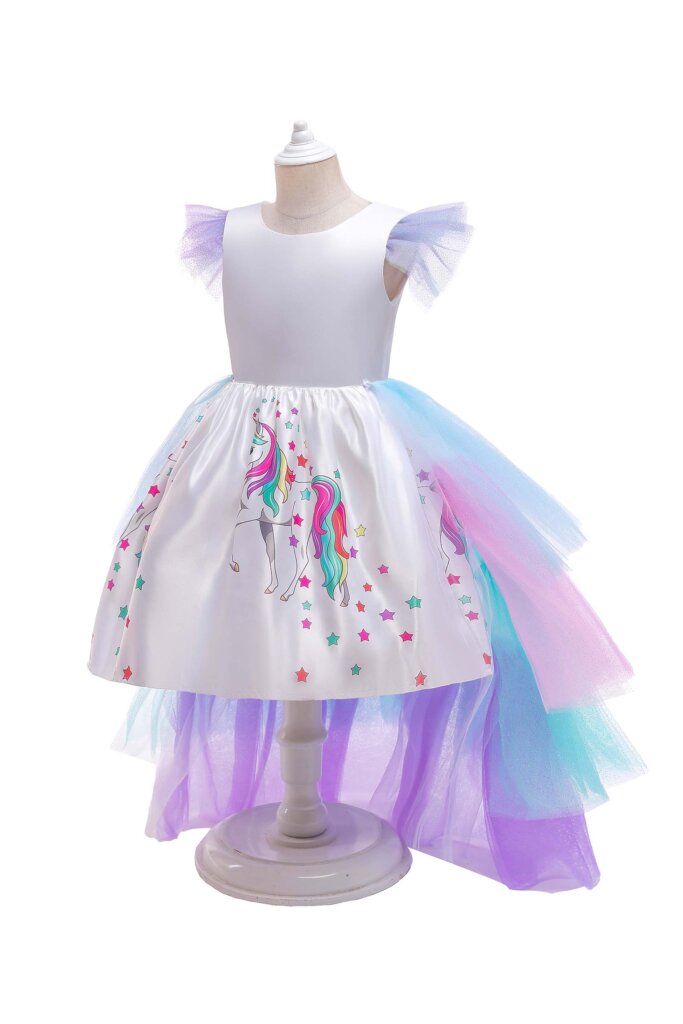 This one's a princess silhouette featuring tulle fabric, ankle length, bateau neckline, and a back zipper. The flared skirt looks eye-catching and feels soft. It also dons pretty beading and a good mix of colors for the little one to feel her best.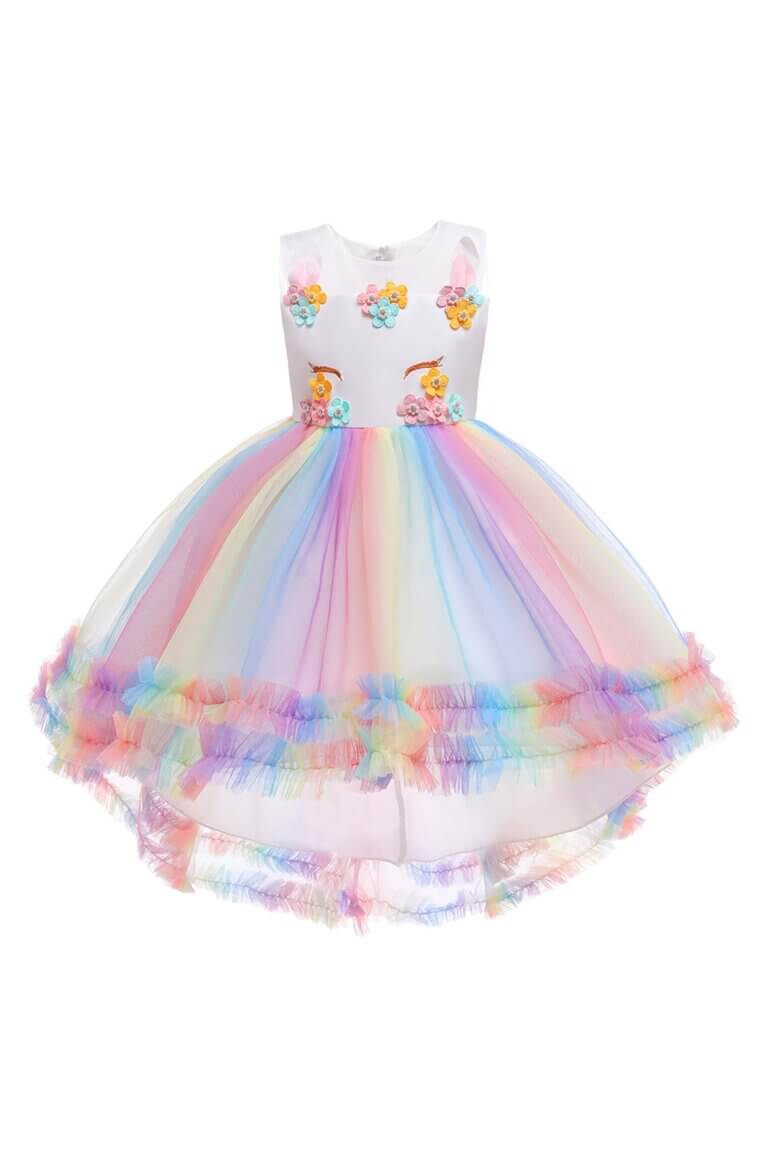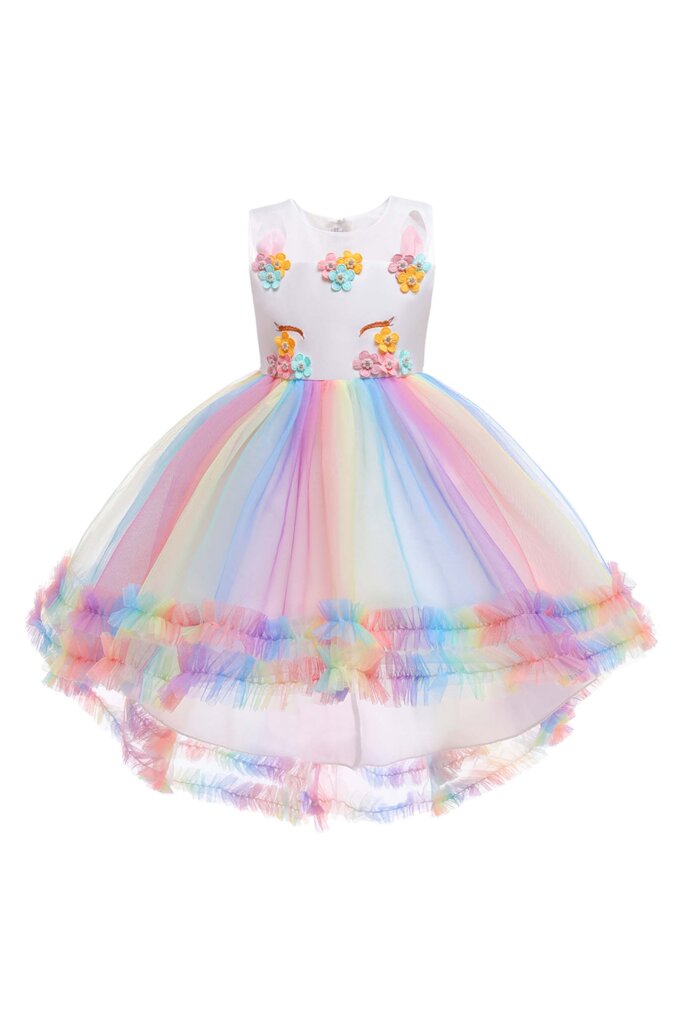 Looking for an ultra-lightweight and no-nonsense unicorn dress for girls always high on energy? Dress CF0206 can be your go-to choice. With a fit and flare style, luminous beading, and cute flowery details, this dress will be a perfect match for your budget and style preference.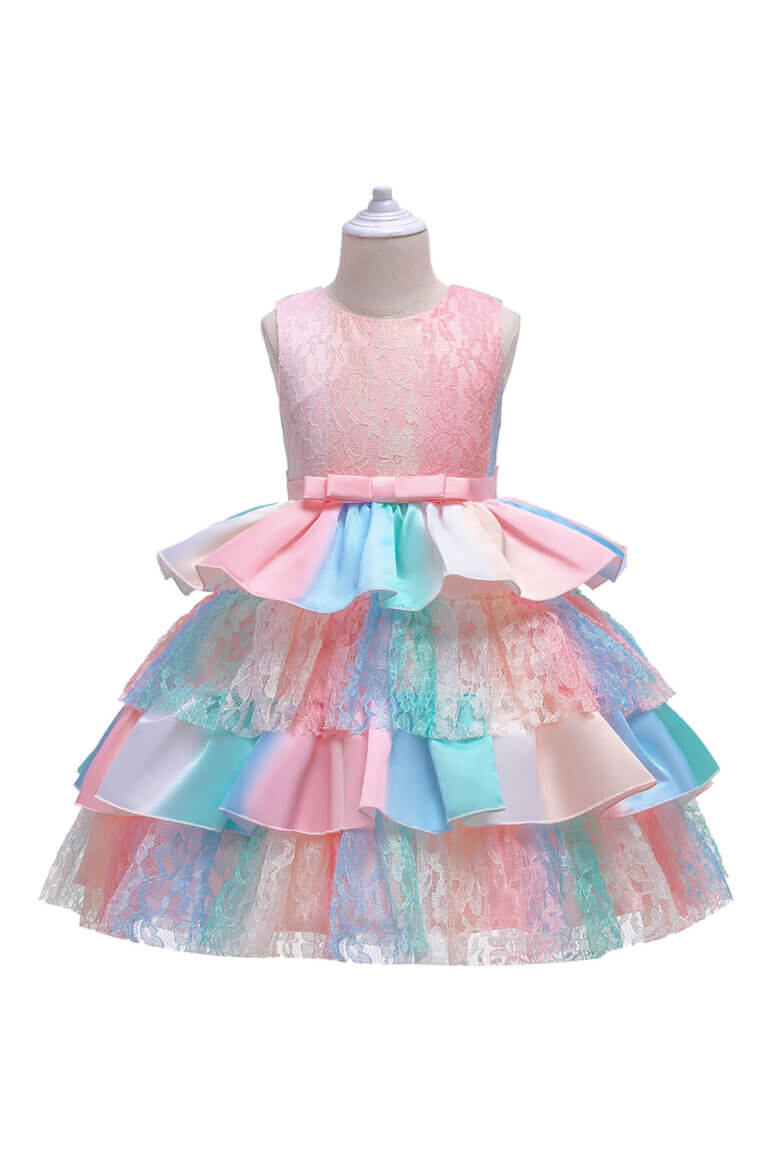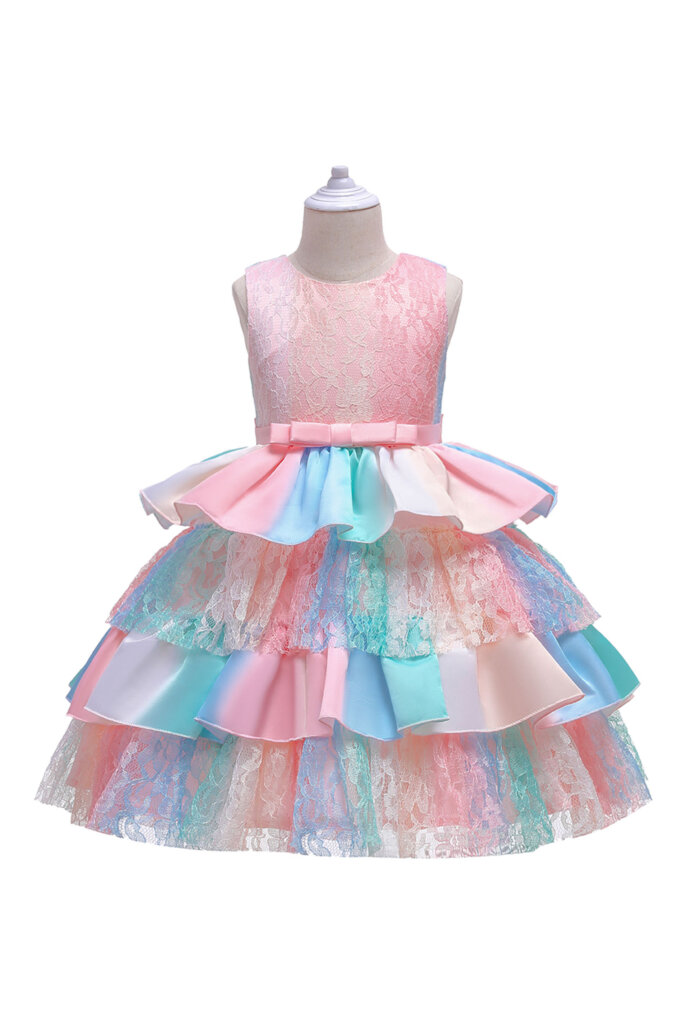 The dress CF0244 comes with a super cute bowknot giving it an edge over others. With some intricate details on the bodice and a fluffy skirt, this is a perfect unicorn dress for girls to flaunt their cute quotient.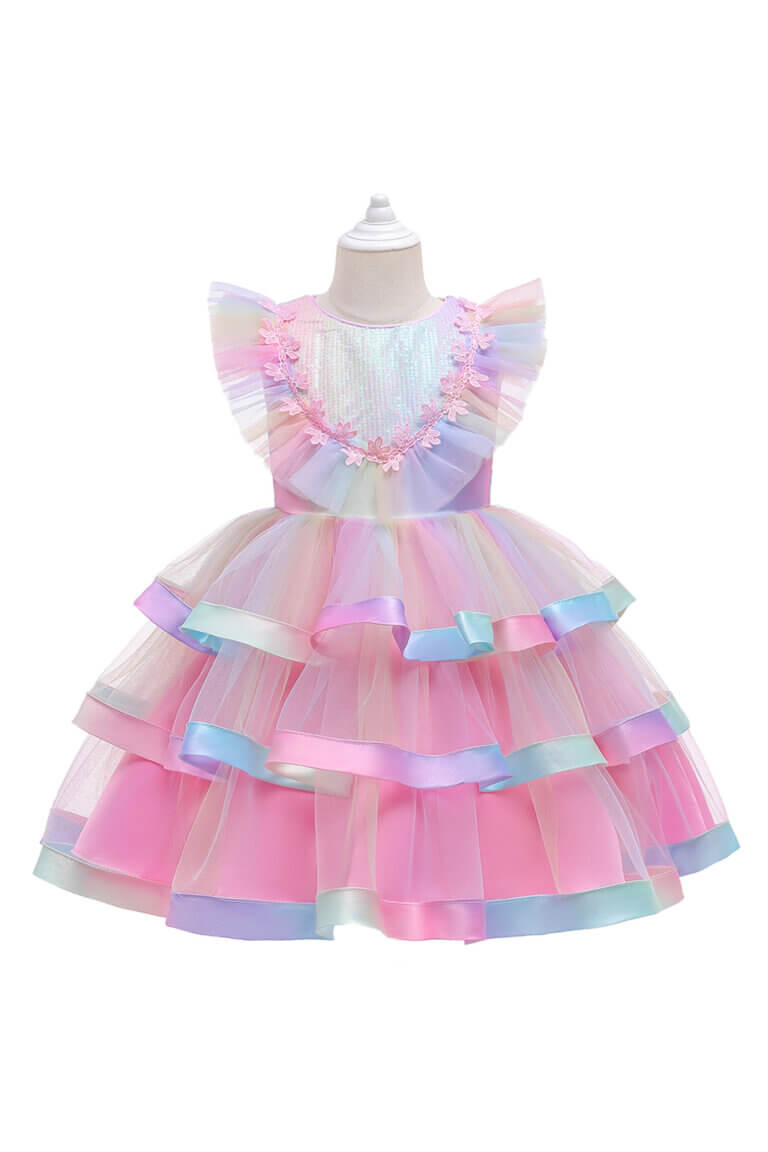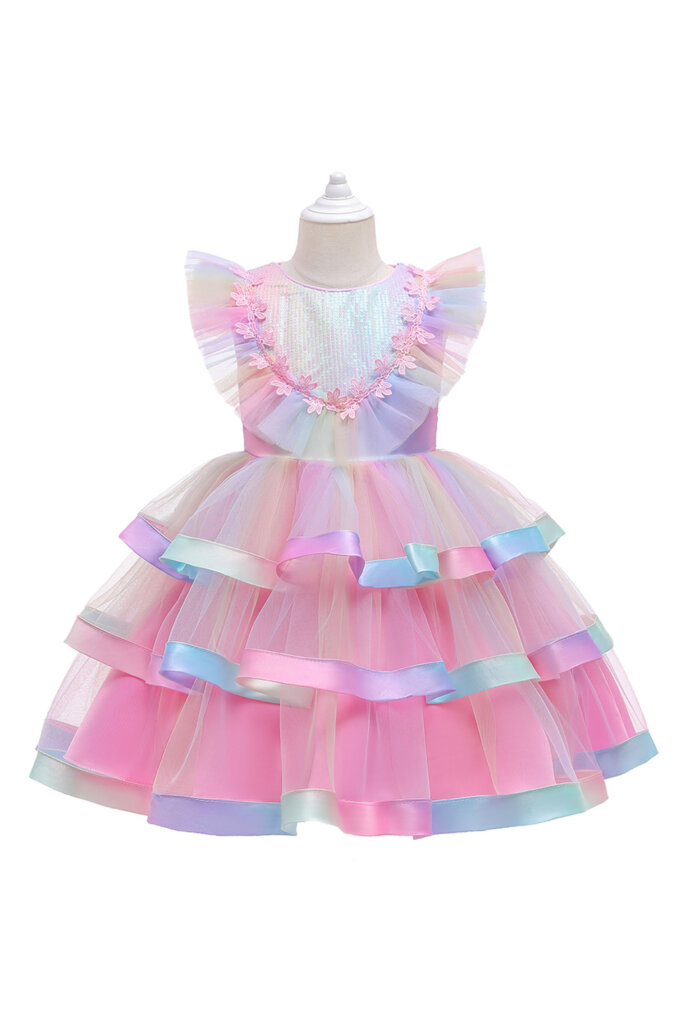 This princess-style, tea-length flower girl/ birthday dress in tulle features a bateau neckline, back zipper, no sleeves, and cute embellishments. The multi-tiered skirt will also make her look like a life-size Barbie doll. The style is unique, comfy to wear, and elegant yet casual.
And there you have it – affordable unicorn dresses for girls and some quick unicorn girl party ideas.
With various styles, colors, and fabrics, Cocomelody offers a selection that will make the day magical for your little one. Shop with us today!