Amazing Wedding Nail Designs
A wedding is a sacred ceremony where the bride and groom will combine their hearts into one. Everybody knows that, on this special day, almost every girl has dreamed of being the prettiest bride in the whole world. Weddings right now require intensive preparation; brides would need to look for the perfect gown, hair dresser, makeup artist and now the amazing wedding nail design.
We aren't your typical Phuket Wedding Planner. People hire us because they want a wedding that stands apart from the rest. Our clients are crazy-busy professionals that depend on us to make their planning process stress-free, and to discover what will make their day uniquely special. We make design and planning simple for our clients – and simple isn't easy. Our passion and dedication to provide superb professional work surpasses them all. Behind the work we provide is an organization of excellence, creativity and communication. Wedding planner Bespoke Experiences will be assisting you with all details including bridal preparations and suggestions. Visit is for more bridal inspiration www.bespoke-experiences.com
Many brides and wedding planners now consider a wedding incomplete if the bride doesn't have a wedding nail that coincides with her dress. If you're looking for the perfect, amazing wedding nail designs for your upcoming wedding or just planning ahead of time, then here are some of the best designs this 2016:
Beach Wedding Nails: If you're dreaming to have a beach wedding, then this nail art will suit you the best. This is quite easy because all you need to do is to have a base coat polish, followed by a skin toned polish and a few bright colors and a toothpick for the bikini and dots.
Caviar Bridal Nails: If you want something that's gorgeous and elegant, then this nail art would be perfect for you. This is one of the most popular amazing wedding nail designs because all you need is skin shades with a combination of small beads to give it some texture.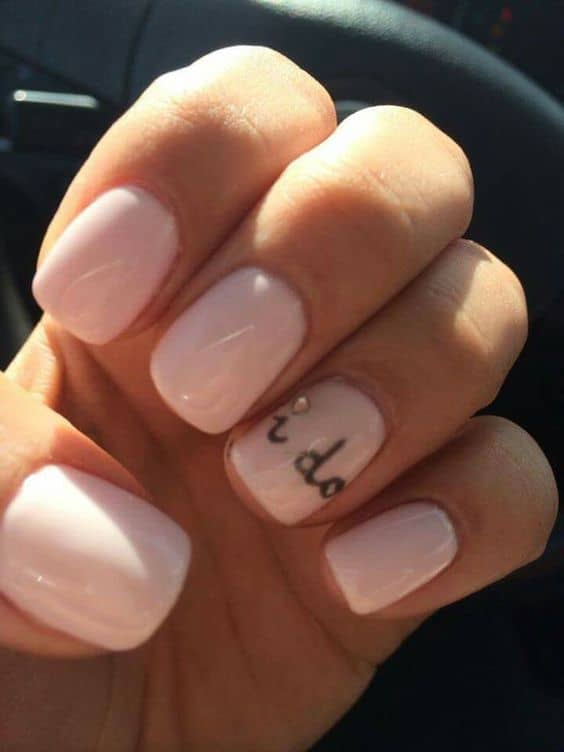 Sparkling Nail for Brides: This one is very easy to do. You would need to have a skin nail polish, added with a transparent coat and with a little silver glitter or sparkles to give it some glamour and shine.
Floral Nail Art for Brides: Something elegant and lovely, this is one of the amazing wedding nail designs that brides always choose. All you need is a skin nail polish; for your top coat, a transparent polish; for the tips, white nail paint, and some fancy flower patterns. You can use a dotting tool to accomplish the white flowers.
Simple Ring for Brides: If you're not a fan of fancy art and time-consuming nail arts, then this simple ring design would be perfect for you. All you need is a golden colored tape and a small jewel or stone for the ring accent. Just cut a colored tape for the shape of your nail, then glue up the small stone in the middle of the tape.
These are just some of the amazing wedding nail designs you'll find today. Just remember that you incorporate your wedding nail art for your dress and for the theme of the wedding.