Weddings have once again reached an all-time high post-2020. And with millions of weddings scheduled for 2022-2023, the industry is set to grow continually. Couples, too, are looking to make their big day even more unique, memorable, and personalized.
So, to utilize every opportunity for networking and brand building, the Cocomelody team attended the Nevada Bridal & Wedding Expo in Las Vegas at the beginning of May 2022.
During the expo, we received many inquiries about our services and estimates. Visitors at our booth looked eager to learn about our bridal dress partnerships. We did click with many of them and initiated potential collaboration conversations.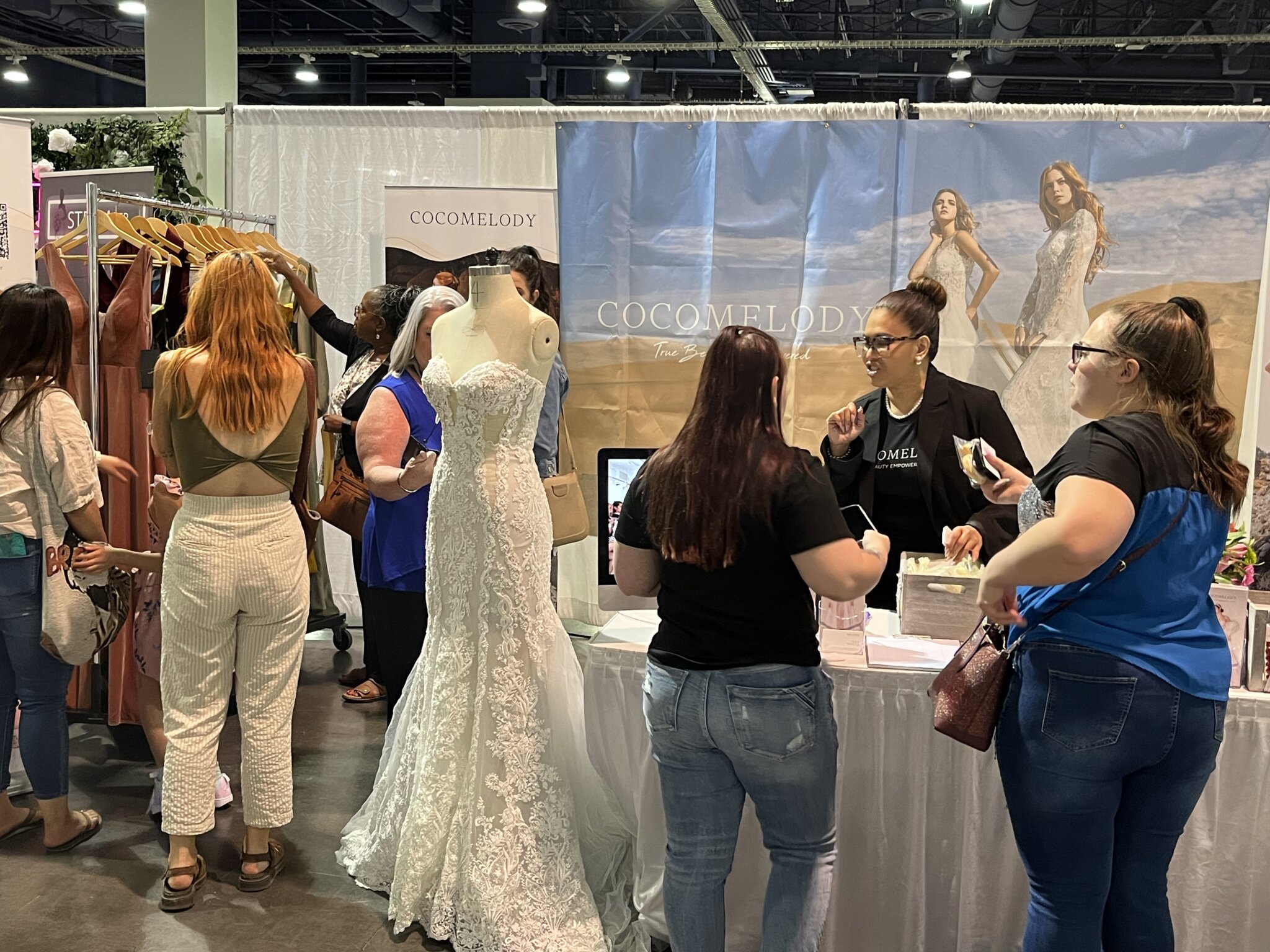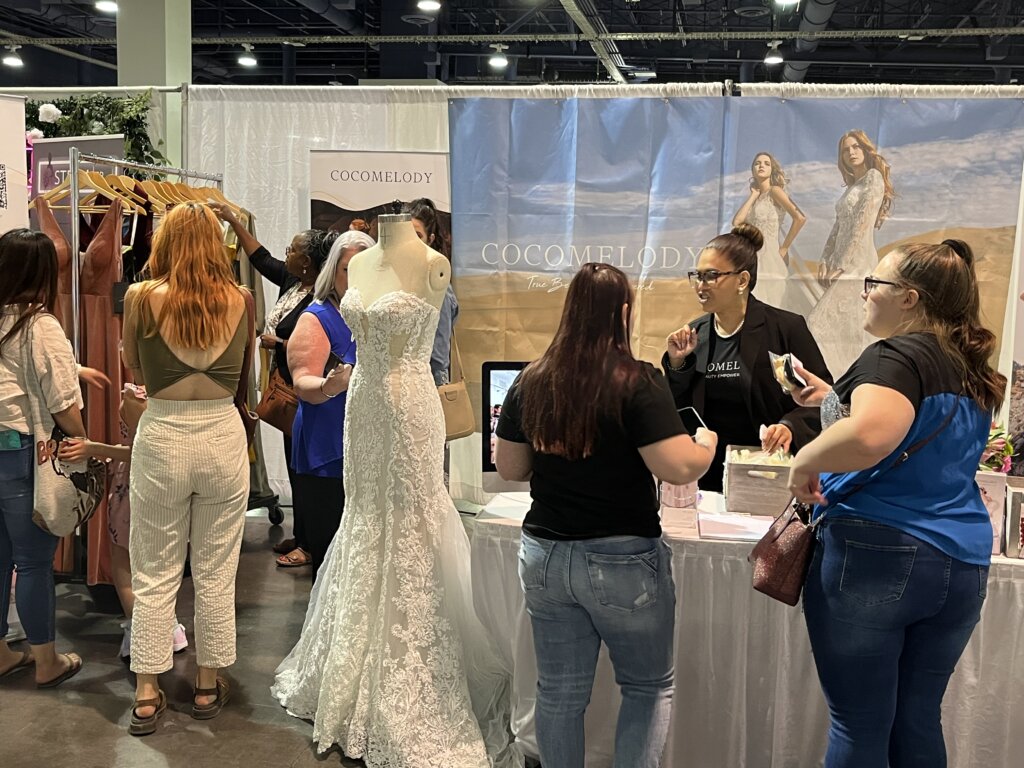 The Nevada Bridal & Wedding Expo is one of the most prestigious exhibitions in Las Vegas. It's a spectacular show with exceptional exhibitors showcasing everything needed for partners to complete the wedding experience.
To grab all eyeballs, we put in a lot of hard work and set our stall at the expo. The team carefully arranged all stuff and set mannequins dressed in our beautifully-designed wedding gowns.
That's not all. We had our skilled, in-house wedding dress designers and marketing team answer all visitor queries about the process and partnership benefits. The experience offered was just the same as at the Cocomelody stores, if not better.
By the end of the expo, the brand name "Cocomelody" was on almost everyone's lips. We plan to see Nevada and many other destinations super soon to expand our brand and collaborations.
At the Nevada Bridal & Wedding Expo, the visitors warmly accepted and appreciated our styles and strategies. It elevated our confidence ten times in our ever-expanding lines and processes. As a trusted, reputable, and affordable wedding dress supplier, here we summarize our experience at the expo:
We have become the talk of the town.
Our member registrations have doubled over usual.
The Cocomelody website inquiries are also soaring high.
It is a matter of great pride that visitors showed interest in our brand. They know us as a go-to wedding dress wholesaler offering top-notch design capabilities and unparalleled support.
Cocomelody is the brand of choice among many bridal shop owners in and beyond LA. If you, too, are a bridal business looking to level up your store's capabilities, find deals on wholesale wedding dresses with Cocomelody and see the difference you can offer to your brides.
Take a quick look at what our retail sourcing plan has in store for you and how your store can benefit from the collaboration.
We stock the hottest trends in wedding dresses. We can even help you beat your sales goals. Partner with Cocomelody and launch your customized retail sourcing plan to add a distinctive vibe to your bridal store.
For more information, please fill out this form, and one of our friendly and knowledgeable representatives shall get back to you ASAP.
In addition, we plan on participating in many such exciting wedding expos in the future. Keep in touch with us and let us know where you guys wish us to travel to. You can also follow us on Instagram for daily updates on our offerings.
Xoxo!