The outbreak of the pandemic in 2021 had us all searching for an escape, and the insanely popular, feel-good Netflix series Bridgerton offered the perfect outlet. The show is set in the early 1800s, following the lives of prominent British families. Its sumptuous jewels, extravagant costumes, and old-world venues took the world by storm. Although the tea might not be piping hot for this show, its fashion has eventually grown upon the viewers on a whole new level.
To-be brides are especially gorging on these stunning ensembles because what could be better than living out the fantasy on one's wedding day. Bridgerton is oh-so-scintillating. Wherever your eyes wander, there is something to admire. If you plan to have Bridgerton-inspired wedding aesthetics, the Cocomelody team has you covered. You can design the entire theme wedding with Cocomelody products.
Gloves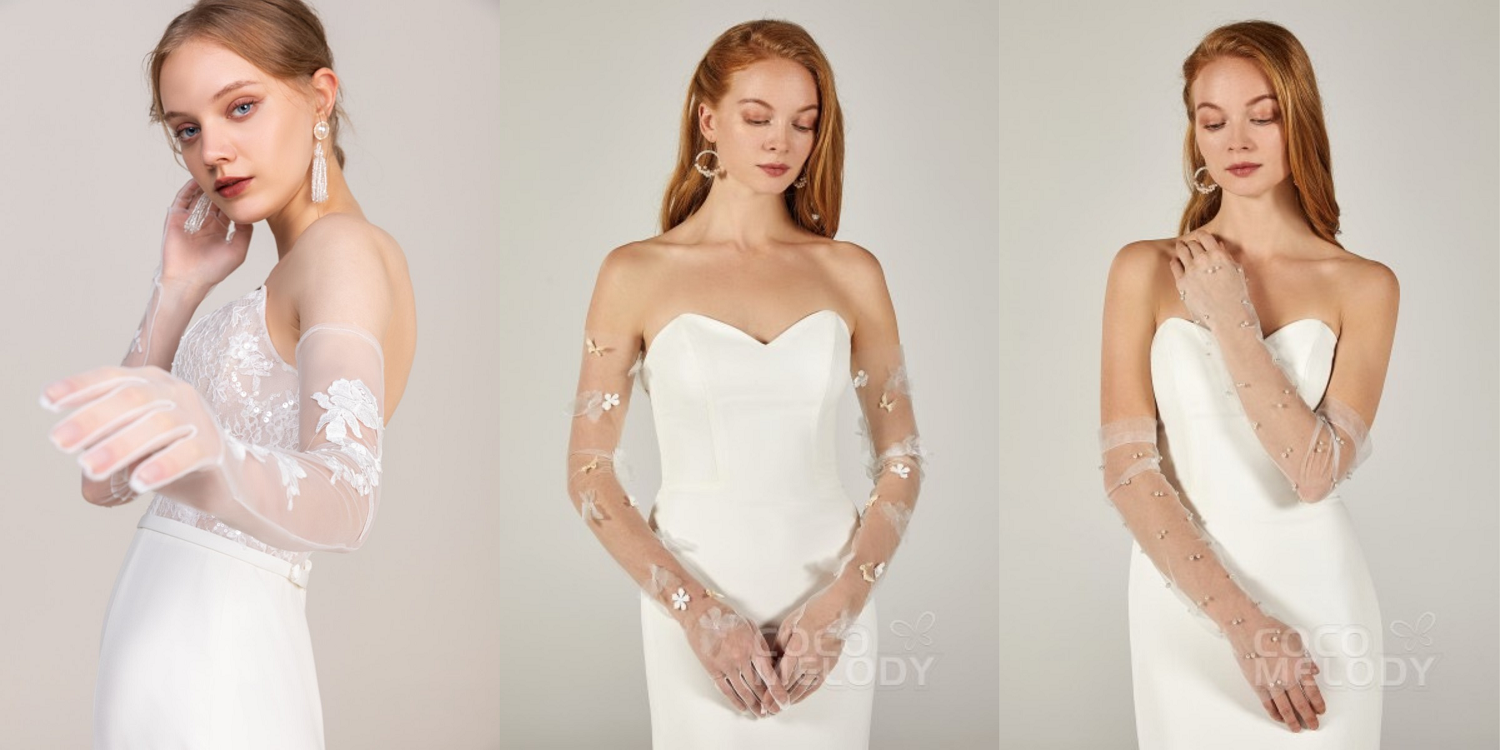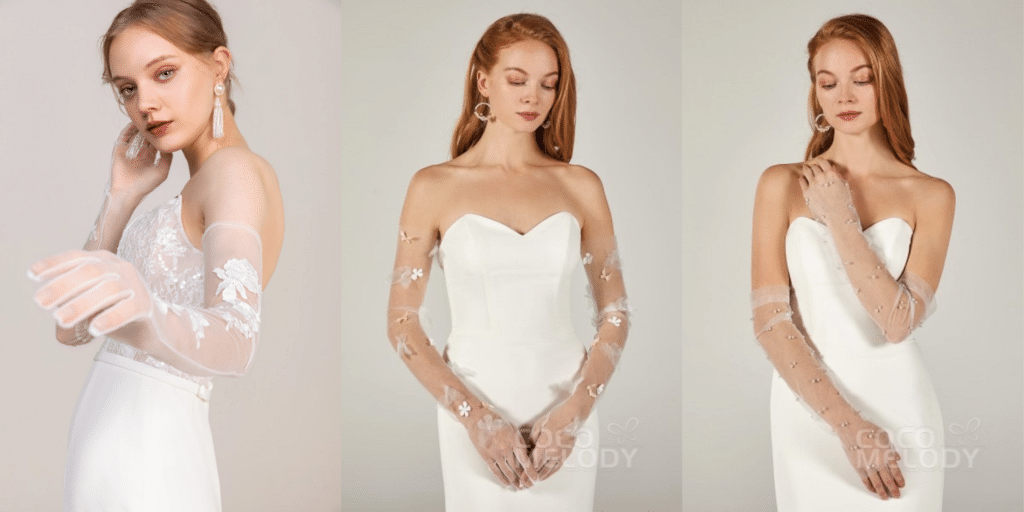 Glove style: CD0064 ; CD0053 ; CD0054
Channel your inner Bridgerton with a pair of long, chic silk/ satin gloves from Cocomelody. Gloves can elevate just any look and keep you cozy and comfortable. So, don your embellished and extravagant gown with this stunning fashion accessory.
Necklace with Pearl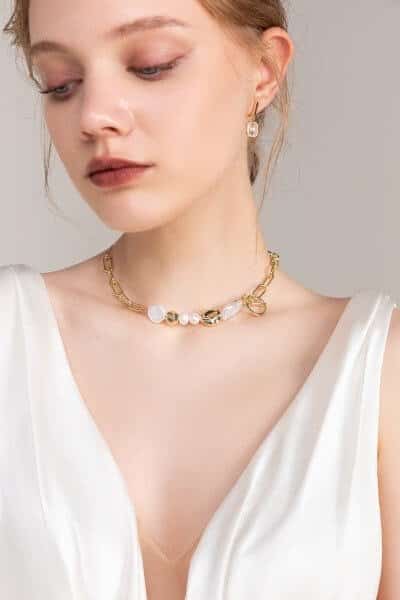 Choose a classic necklace inspired by the regencycore fashion to accessorize your attire perfectly. Collared necklaces paired with chandelier earrings and cocktail rings over silk gloves compliment your lavish looks. A statement necklace with pearls can seamlessly add to your overall appearance.
Headpiece
Finish off the look with a regal floral or pearl headpiece by Cocomelody. It has a fresh style to it and makes you look oh-so-divine. It perfectly captures the romantic and delicate vibes inspired by the show. Also, if you are planning an elegant, cottagecore wedding, headbands accentuate your looks and make your feel all stately.
For Bridesmaids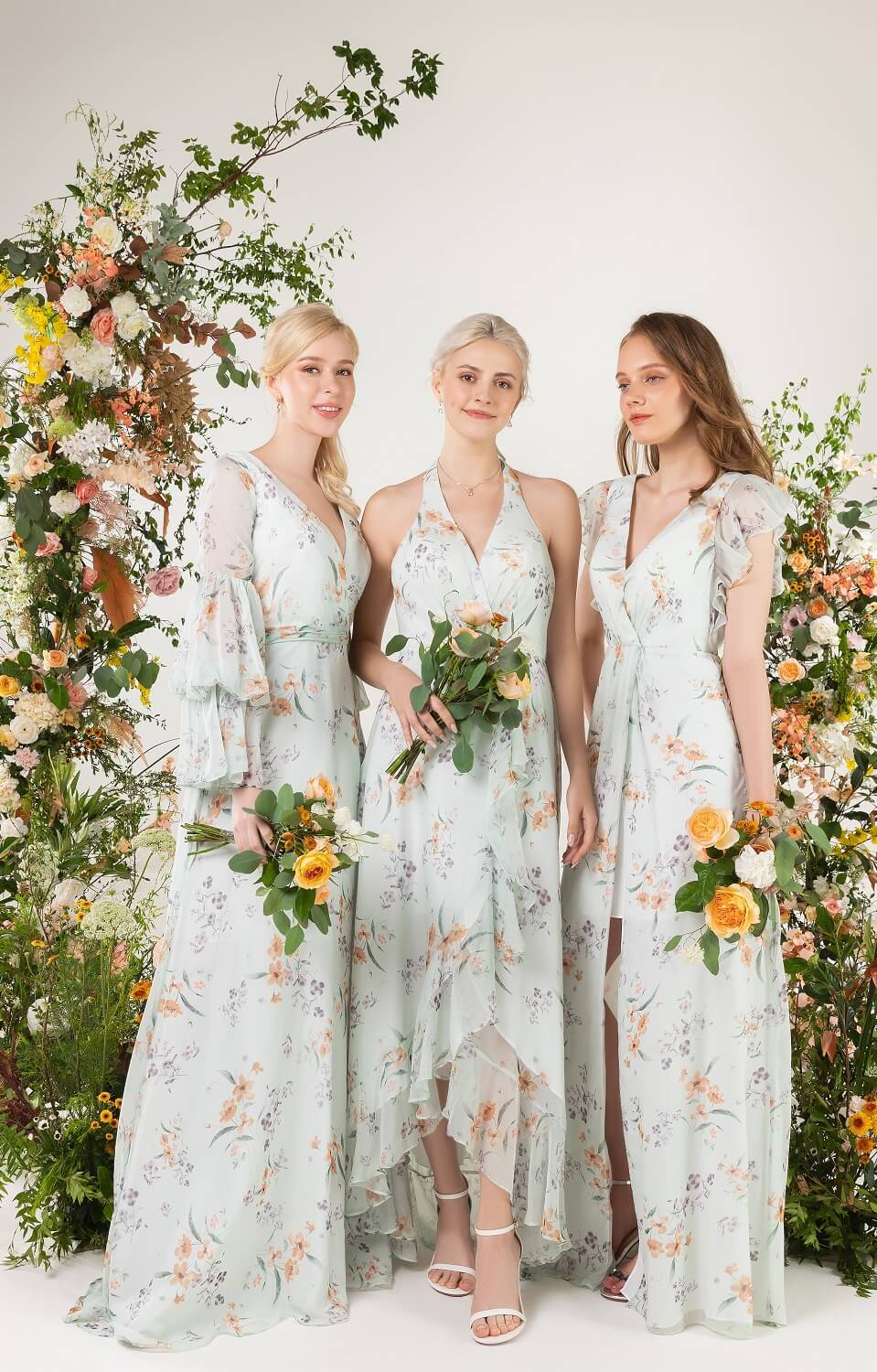 Dress style: CB0486 ; CB0485 ; CB0484
Why leave your girls behind when planning your Bridgerton theme cottagecore wedding? You can also shop for bridesmaid dresses from Cocomelody. Printed floral bridesmaid dresses are a much sought-after trend. Ones with ruffled sleeves, cinched in waist, and a V-neckline will further lift the look of your girls. Also, don't forget comfy shoes, pearl drop earrings, and a dazzling handbag to finish the look.
The Wedding Dress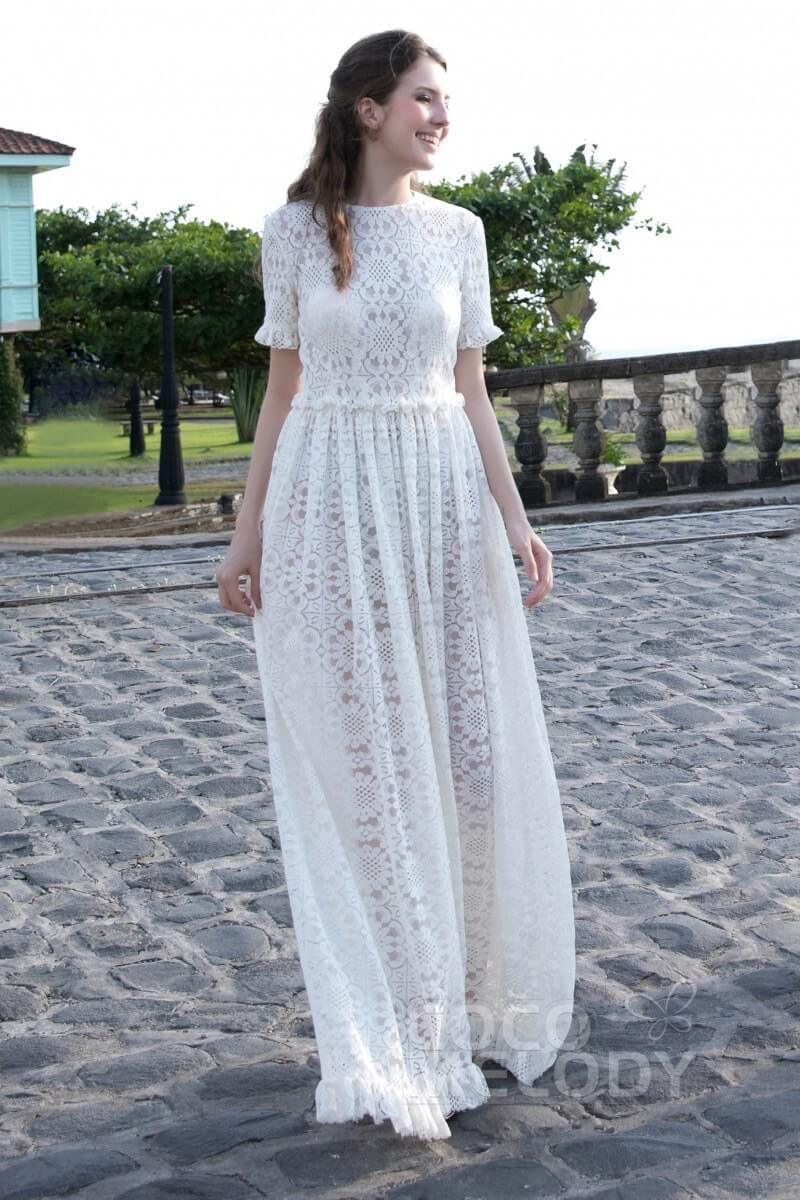 Dress style: LD5375
When looking for Bridgerton-inspired wedding dresses, choose delicate beading, intricate detailing, petite florals, empire waist, square necklines, and full skirts. You can also create a curvy hourglass figure by choosing corset-style bodices. Sheer veils, royalty-worthy jewels, and an embellished tiara complete the wedding dress fit for the duchess.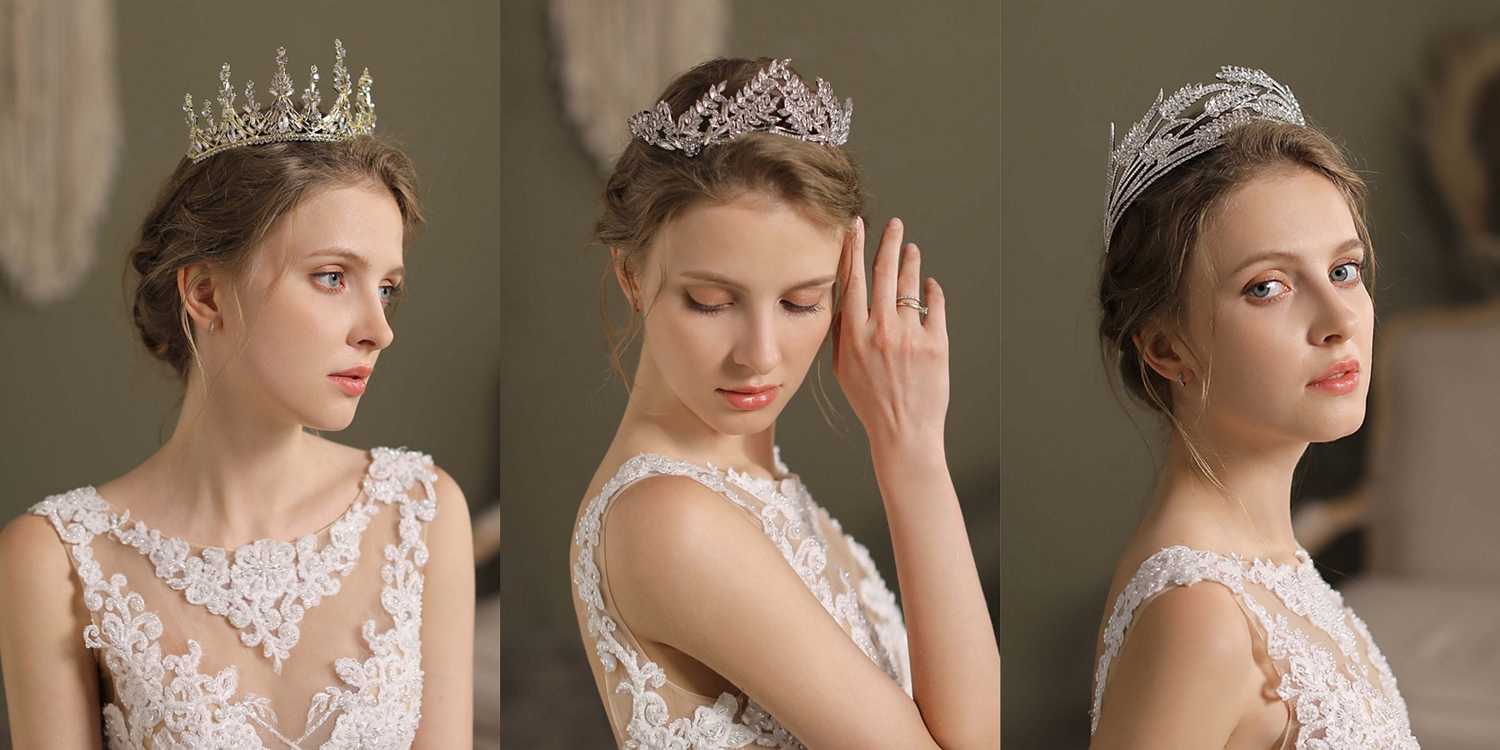 Tiara sytle: CH0389 ; CH0388 ; CH0387
When you partner with Cocomelody, the best part is that we can recreate the exquisite, Regency-era wedding costumes for our brides. Like Bridgerton, a period drama that infuses some modern flavors, we can also design your traditional attire from a contemporary point of view.
Cocomelody offers custom wedding dress services to suit different needs. Let us know the idea, and we will design it accordingly.

Not only do we stock a massive collection of gorgeous wedding dresses, but we can also customize the size and design for brides-to-be. Click here to learn how you can customize your wedding dress in just three simple steps. You get to work with our dedicated bridalwear designers one-on-one and create a stunning Bridgerton inspired look for your big day. Simply tell us how you imagine the dress to look, including fabric, color, silhouette, embellishments, measurements, etc., and we will turn your dreams into reality. To get started, you can also submit your customizations online, and we will get back to you with a quote.
Recreate Regencycore Fashion with Cocomelody.
Without a doubt, the Bridgerton styling is too pretty to be put into words. If the regencycore fashion has never appealed to you before, check out Pinterest for some mind-blowing inspiration.
Bridgerton, a Netflix original, is a perfect blend of romance, drama, comedy, and suspense. That's also what Cocomelody wedding dresses, jewelry, and accessories are all about. If you are a bride planning a Bridgerton-inspired, outdoor, or back-garden wedding, we can help you plan your final look. Tell us what look you are burning for, and we might help you recreate just that.