Amazing Honeymoon in Phuket
There are a lot of different ideal destinations to spend your honeymoon worldwide, but one definitely stands out on top of the crowd – have your honeymoon in Phuket. The beautiful island of Phuket in Thailand is without a doubt one of the most preferred destinations for newlyweds to come and spend the most romantic time of their lives. The reasons for this are rather different but all of them are good enough. Right off the bat, you would be able to enjoy the overly perfect exotic sensation that the place has to offer for your amazing honeymoon. From pristine beaches to countless smaller islands around it to explore – Phuket is offering the whole package. Furthermore, if you are looking for luxury, some of the most exquisite and luxurious hotels in Thailand are located on the beautiful beaches of Phuket – there is no shortage of anything there. Phuket is without a doubt one of the most popular spots on the Earth for honeymooners.

Sun-Drenched Beaches
One of the best ways to enjoy the time with your fiancé is to go ahead and spay the long sunny days on the pristine and crystal beaches. The water is exceptionally clean and warm, and you can enjoy bathing in some of the most beautiful beaches of the world. You can also take advantage of the adventure opportunities that the island has to offer. From scuba diving to surfboarding, you won't ever get bored if you opt for a Phuket honeymoon package.
Intimate and Romantic Restaurants
You can experience the exquisite Thai food at the most authentic restaurants in the country. Sprinkled around the beaches, you are going to find a range of popular restaurants. You can choose from intimate and romantic locales to those who bring in the traditional atmosphere of Thailand – in any case, there is no shortage.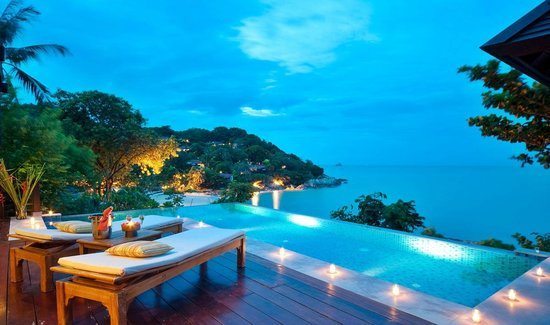 The Phuket honeymoon resorts are also capable of providing you with 5-star luxuries thanks to the exquisite and high-end hotels that you would find scattered on the breath-taking beaches. You can spend the time of your life in some of the best-developed hotels in the world offering you everything you've dreamed of. Furthermore, you can take romantic boat rides later in the afternoon, and you can take advantage of these exquisite and intimate sunset cruises which are going to provide you with everything you might have expected in a honeymoon.
All in all, it's safe to say that a Phuket honeymoon destination  is without a doubt one of the best options for your honeymoon, especially if you are looking for something more exotic. Don't miss out on the opportunity to take a glimpse at this piece of paradise.