Are you looking for fall bridal shower ideas for yourself or your bestie? What could be better than to get inspired by the season's vibes? Let the richness of the season elevate this special day. And here are some tips to help capture the season's spirit and incorporate it well into the event.
Ideally, the maid of honor is the chief planner, along with the bridesmaids. The squad relies on each other to arrange all the logistics. These girls run the show ensuring everything sails through smoothly. Close friends, the bride's mother, or other bridal attendants can also host the shower.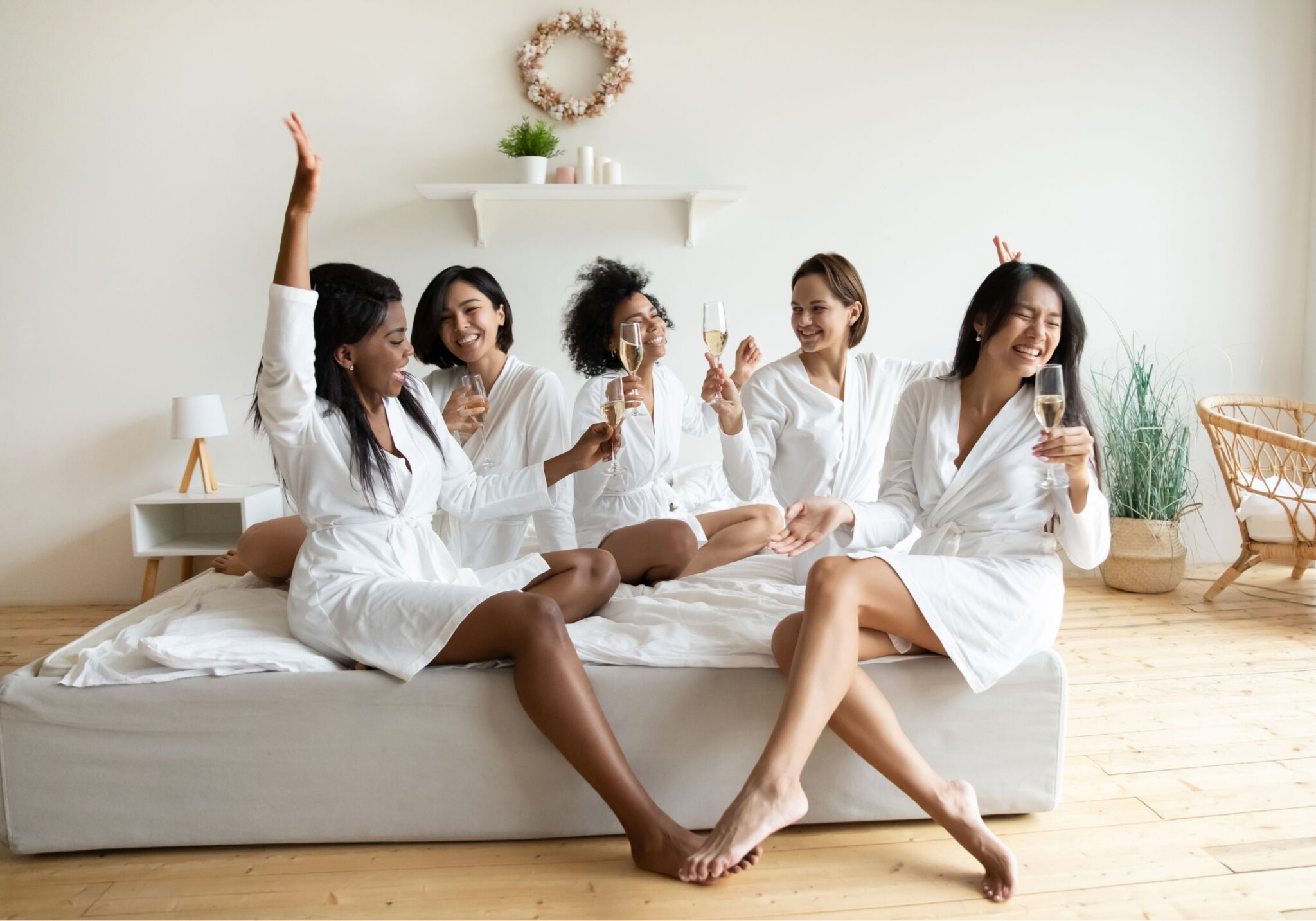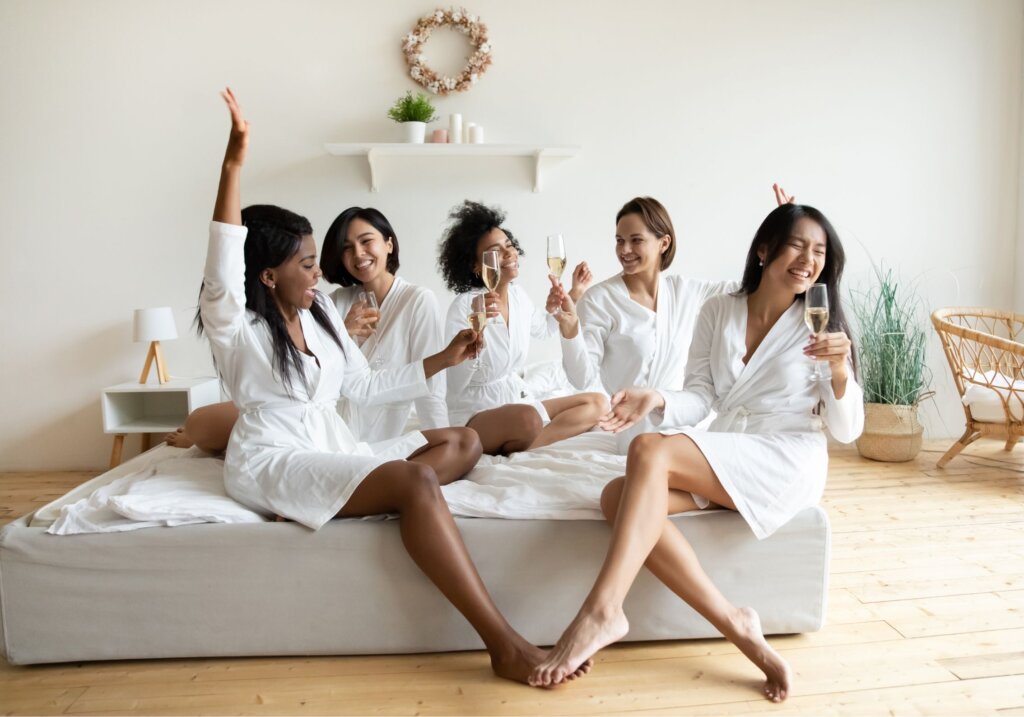 How can you plan a simple, sophisticated, and welcoming fall bridal shower on a budget?
Understand the priorities upfront.
Establish realistic expectations to match the budget and needs.
If one service has unavoidable expenses, find creative ways to lower the others.
Co-host the shower and delegate responsibilities of invites, games, food, drinks, favors, and game prizes to willing volunteers.
You can even fit the bill with barely used, leftover décor items from a friend's shower. They might even have unopened gifts and favors.
Opt for venues with built-in characteristics like unique backdrop, landscaping, and other features.
Keep the food and drinks menu simple and a little towards the staple. You can have a variety if the budget, theme, and preferences allow.
Always check all aspects of planning the fall bridal shower so it is a memorable celebration for all guests.
Make the most of what the season offers and pay homage to the hallmarks. Bring the simplistic elegance of nature close to the theme. Add a rustic twist and the seasonal influence without overwhelming the color palette.
Elevate the bridal party with the right color palette. But maintain uniformity. In general, apricot, burgundy, beige orange, and rust are the colors of the season. You can also play around a little to add an edge to the venue.
Send out cute e-invites, invest in simple cutlery (probably use and throw), and get reusable décor, as we mentioned earlier. You don't have to stress yourself in the process. Pinteresty parties are way too expansive and expensive, with intricate details most guests won't even notice. Focus on making memories. When everyone's satisfied, it ultimately makes it to the gram.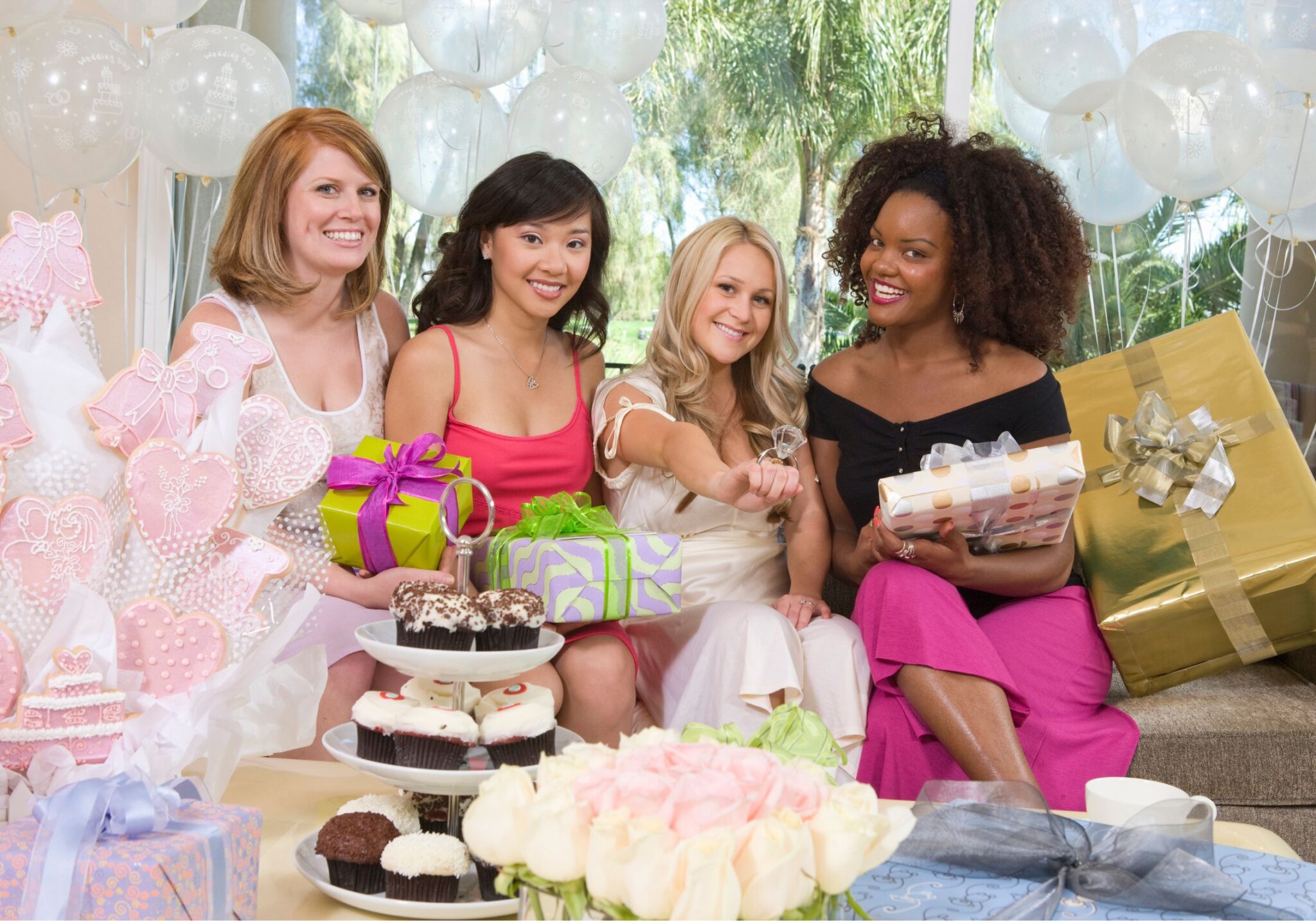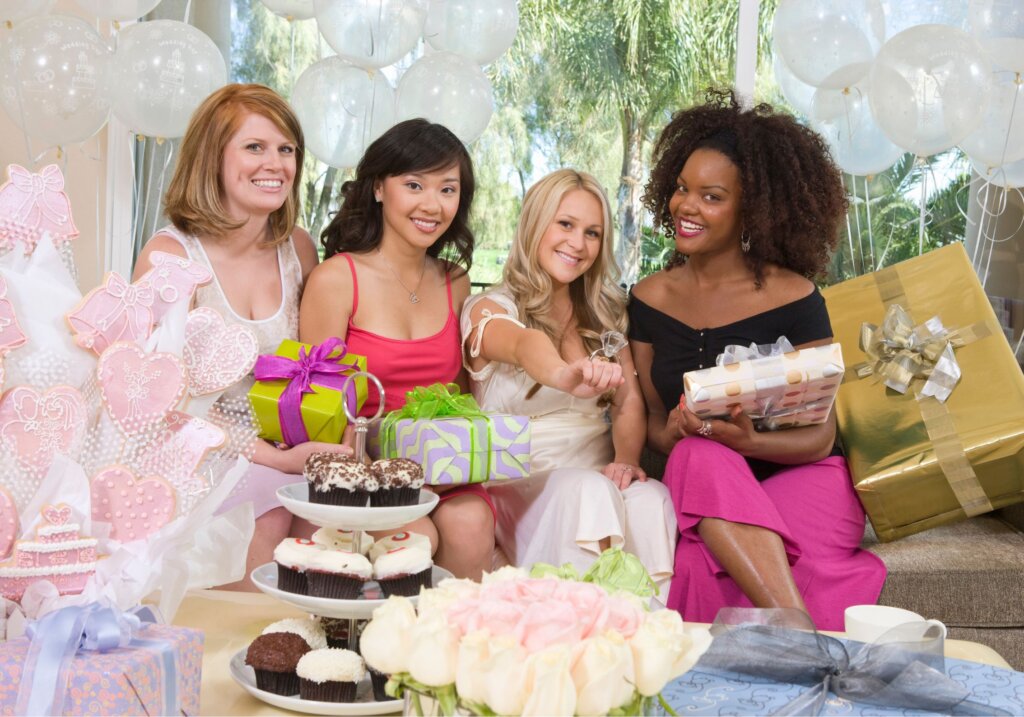 A season-inspired menu never goes wrong. You can go with apple, pumpkin, cinnamon, and clove-infused specialty cocktails or mocktails. Veggie-rich meals like sweet potatoes, artichoke, and butternut squash can be great for vegetarians. Lean meats like turkey or chicken can satiate meat-eater. And pumpkin cakes and pies will fill up all guests in desserts.
Quiz the bride, he-said-she-said, treasure hunt, and toilet paper wedding dress are popular games. These break the ice and get everyone talking. You can pool ideas and select the top 3 or top 5 games to keep everyone engaged and entertained.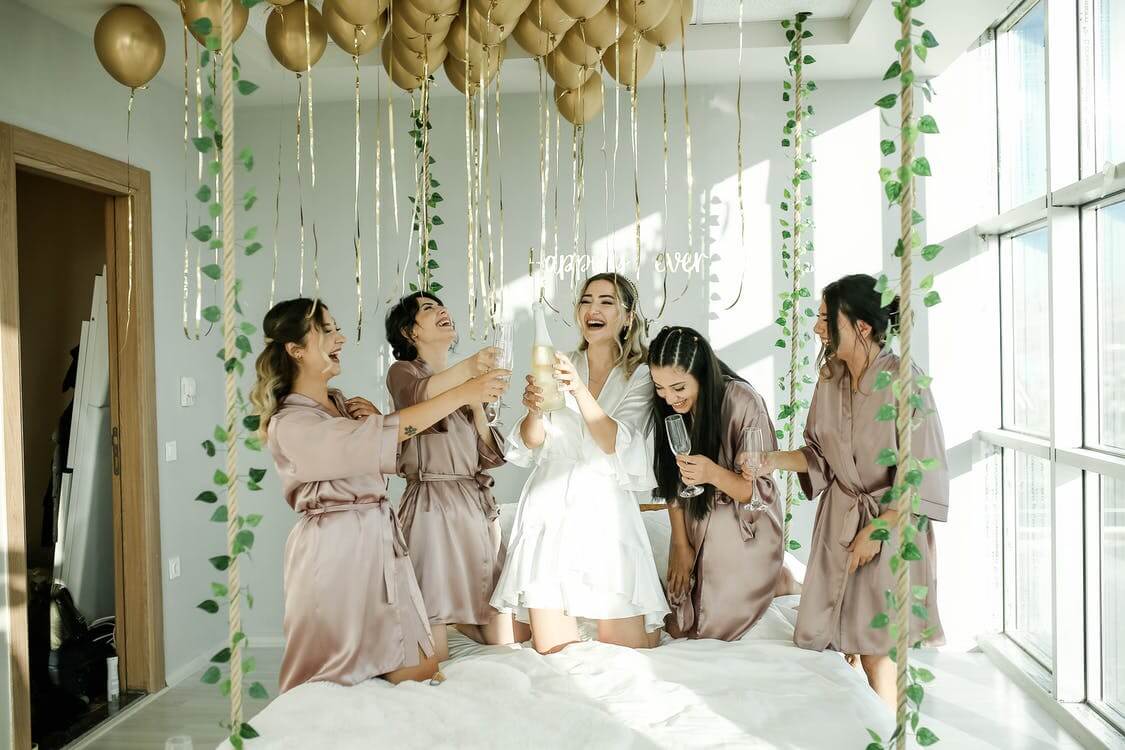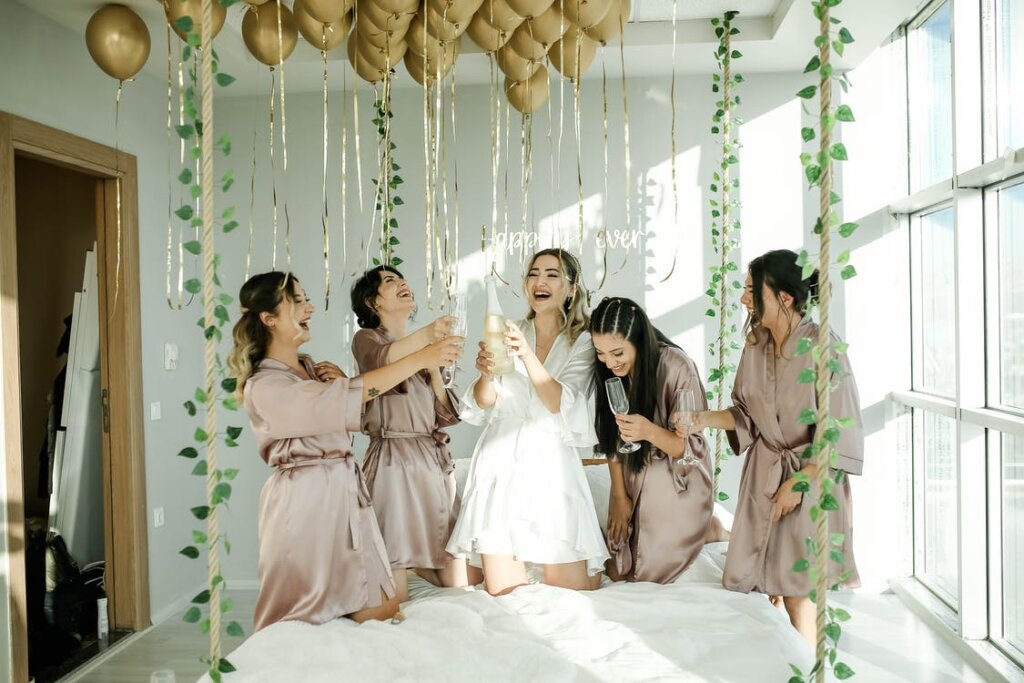 Candy bags, gift hampers, skin care products, or home-baked goodness make great gifts for the party. Don't forget to add a little handwritten note for that personal touch. Remember to keep it easy, cheap, and classy. After all, it's the thought that counts. Check Cocomelody's
A bridal shower is one of the many significant events leading up to the big day. What one wears is a little tease to the wedding dress or that much-needed opportunity to try something different. So, here are a few subtle yet extravagant options for you to consider:
Dress CW2848
This dress is a chic and sexy bridal shower style featuring clean and comfortable lines along the body-hugging bodice. It is designed with gorgeous knitted fabric at tea length, bateau neckline, and sheath-column silhouette. It is a must-have for brides looking to make a statement.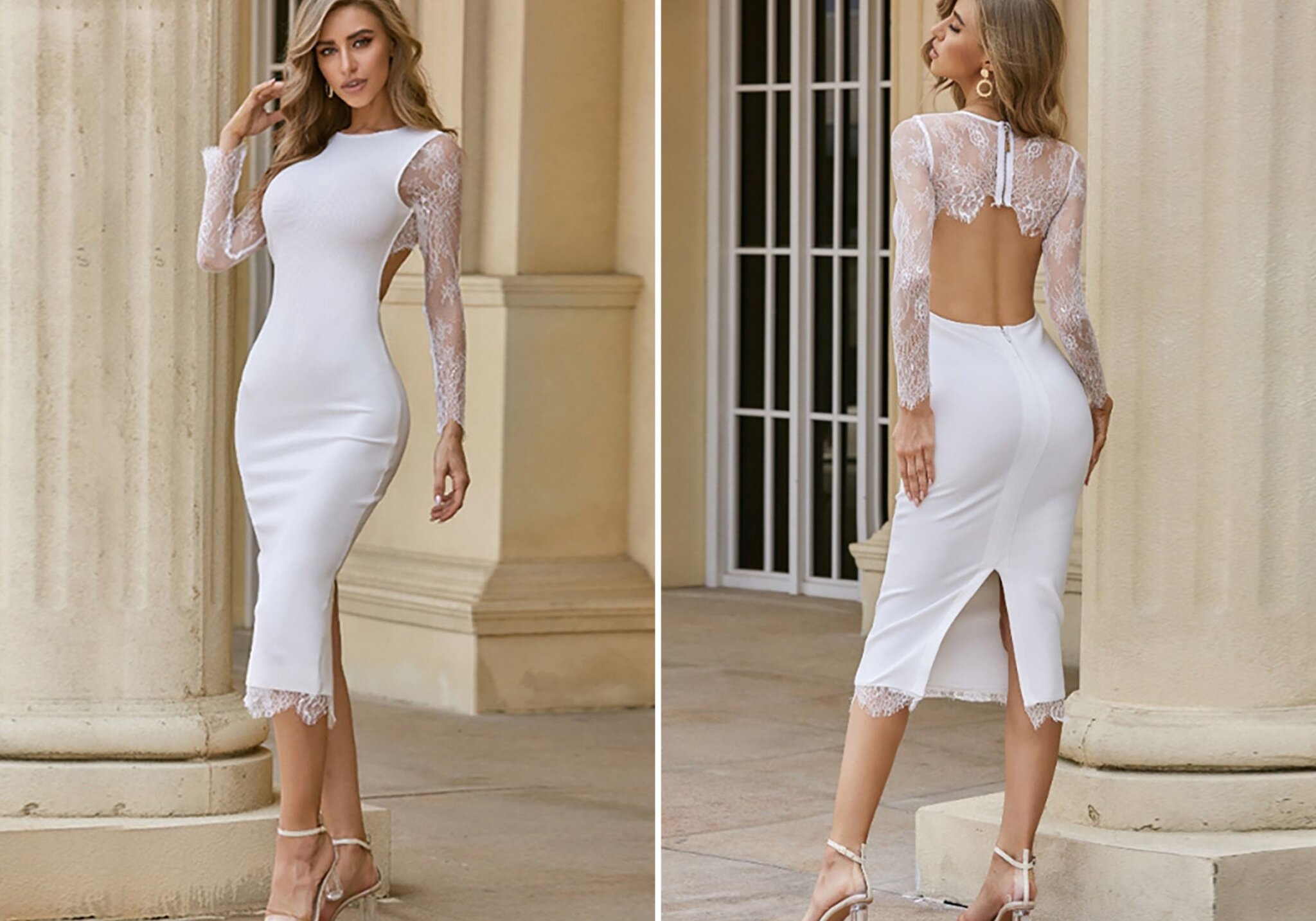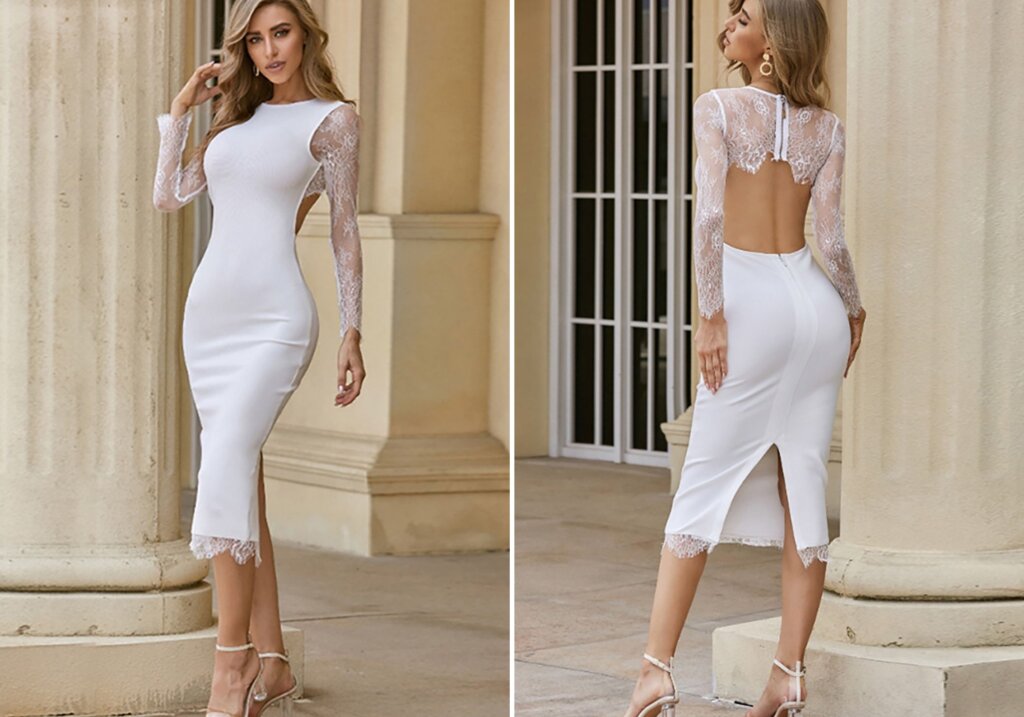 Style CW2848
Dress CW2873
This style features lightweight knitted fabric and comes with a sleeveless, sheath-column silhouette, sweetheart neckline, zipper back, and falls at knee length. Bold to-be brides cannot go wrong with this bridal shower outfit.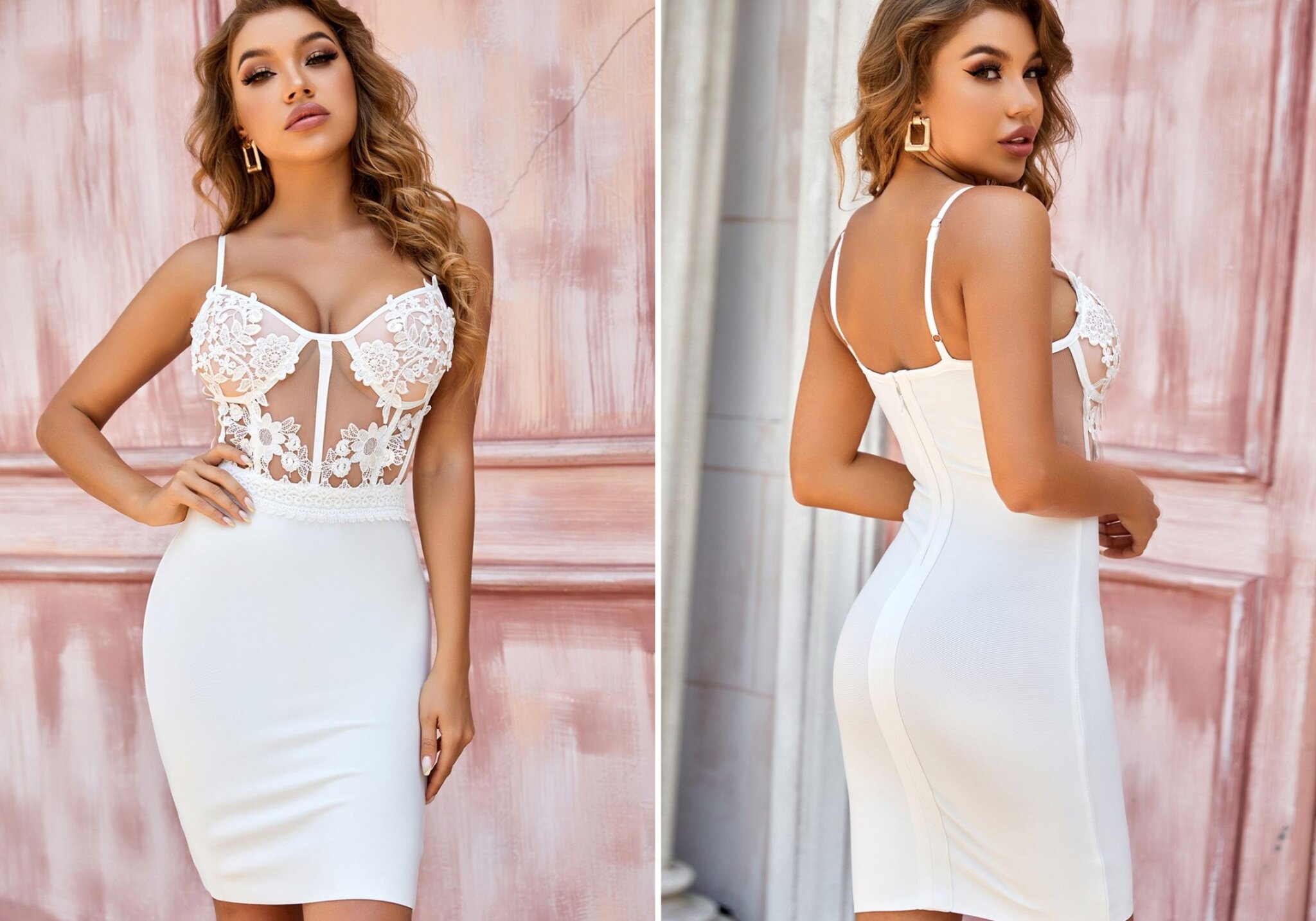 Style CW2873
Dress CW2882
Torn between modest and modern styles? This outfit is the answer. It is a two-piece ensemble with a sleeveless, spaghetti strap blouse and ankle-length pants featuring knit fabric that looks and feels chic and sophisticated. Plus, it's something different from a traditional dress yet dazzling.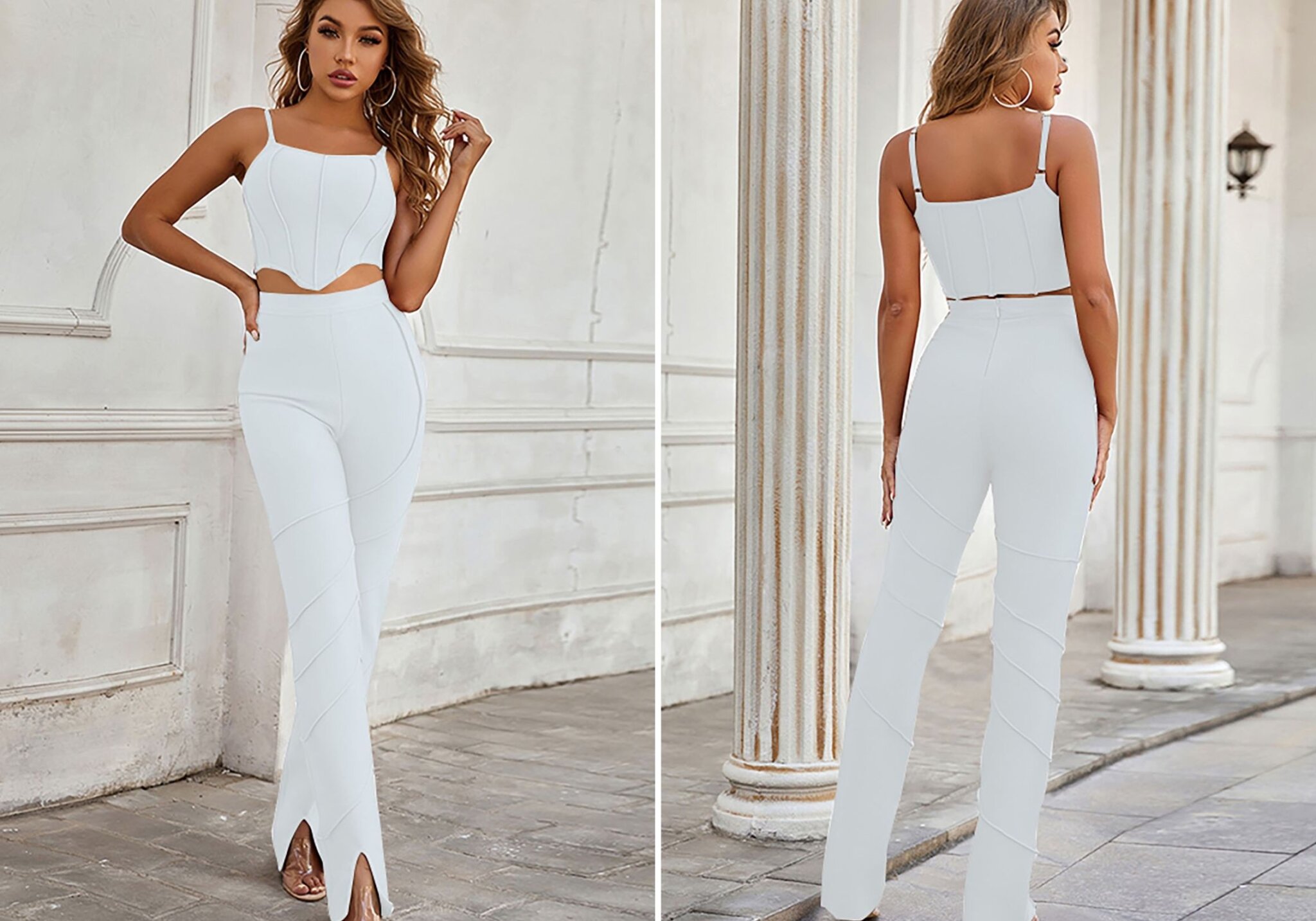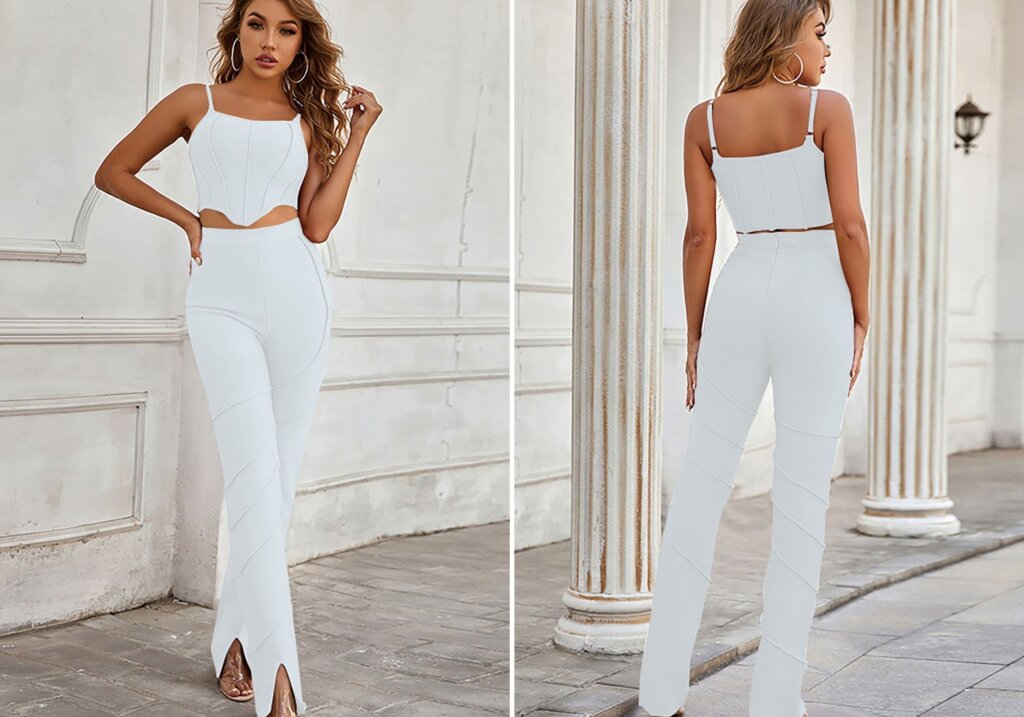 Style CW2882
Dress CW2889
Looking for a comfy, off-shoulder style for a fall bridal shower? You cannot go wrong with this chic lacy number. It comes with cap sleeves and a sheath column silhouette for a dreamy and put-together look.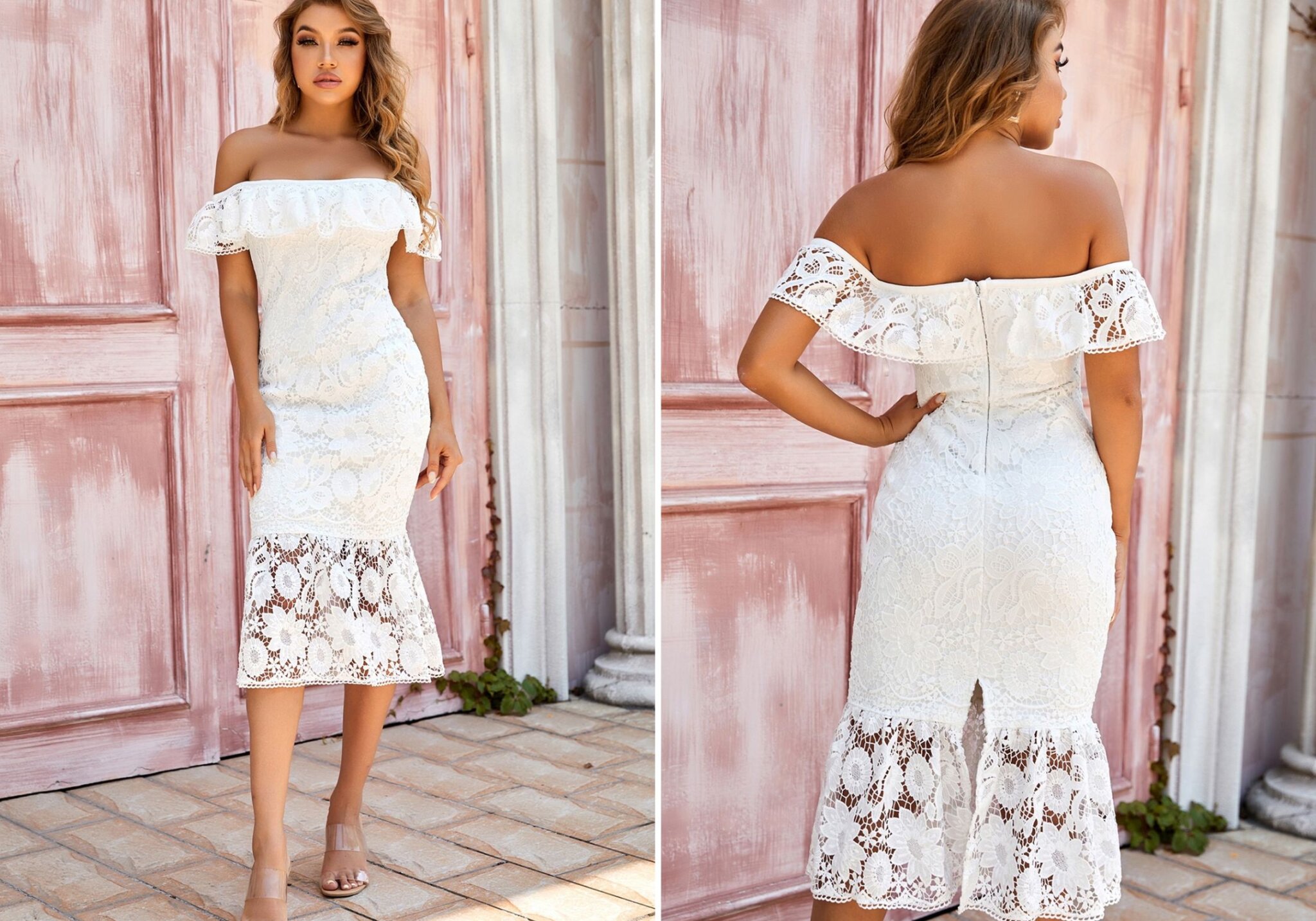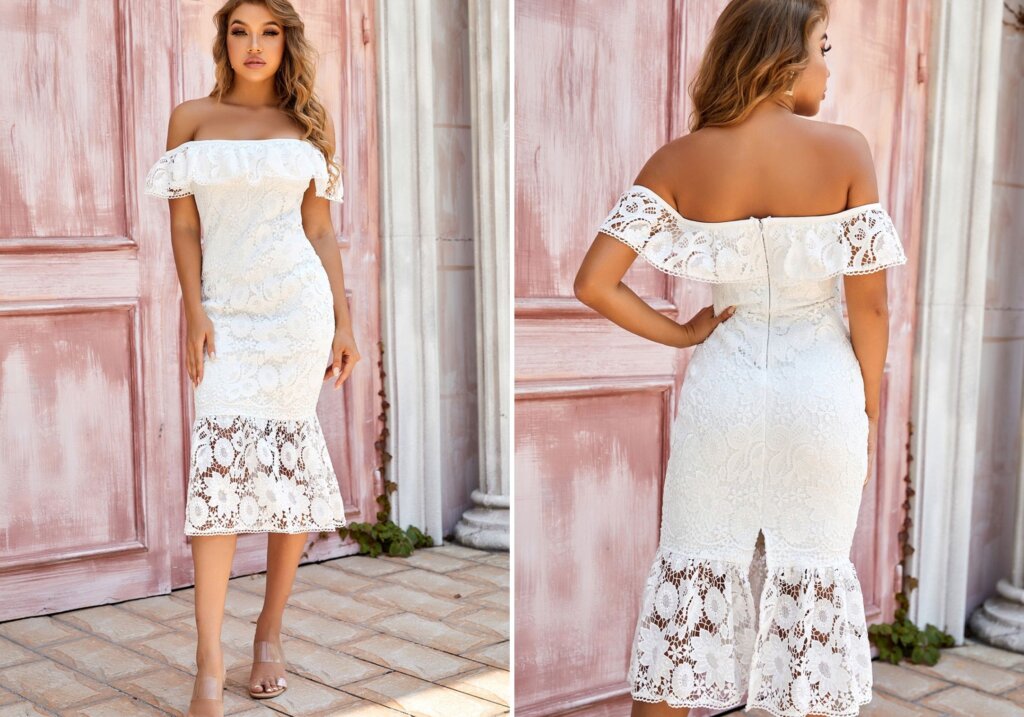 Style CW2889
Dress CW2862
A midi situation might not be for all. But if you believe you can carry it confidently, this is the dress for you. This sheath silhouette features a sweetheart neckline, zipper back, tea length, and knit bandage fabric. It is a gorgeous fit-and-flare midi radiating effortless sophistication.
Style CW2862
Planning a fall bridal shower? We hope this quick guide helps you navigate the way forward. Other than that, take it easy, enjoy the events, keep the conversations going, and you'll automatically be making unforgettable memories.