Marriage Proposals in Phuket, Thailand
Will you marry me? This is not like any other ordinary question. It is something that holds significance, which is why popping the big question will require preparation. If you are asking the hand of your girl for marriage, having a shining and sparkling diamond ring is not enough. More often than not, you do need to find also the perfect setting, a place that exudes romance and will prove to be the perfect backdrop for the proposal. In this case, Phuket, Thailand can prove to be one of the best picks. Bespoke Experiences will can support you in this magical moment with full or partial proposal ideas and management. Phuket based marriage proposals planner Bespoke Experiences offers all-inclusive marriage proposals packages with tailor made engagement ideas that have been pre-designed by our creative team. From elaborate experiences to more intimate settings, we offer a wide variety of proposal packages designed to meet your needs. As marriage proposal location you can choose between incredible beaches or private spaces in Phuket, integrate an enthralling fire shows, surprise dance performances and candles light dinner during sunset. If you already have a clear vision for your special occasion, we are happy to work a concept around it. All the ingredients needed for an unforgettable proposal in Phuket, Thailand. Discover our gallery below for inspiration. This tropical paradise Phuket will provide you with the perfect romantic venue. To make your marriage proposal more memorable, pay attention to the tips that will be mentioned below.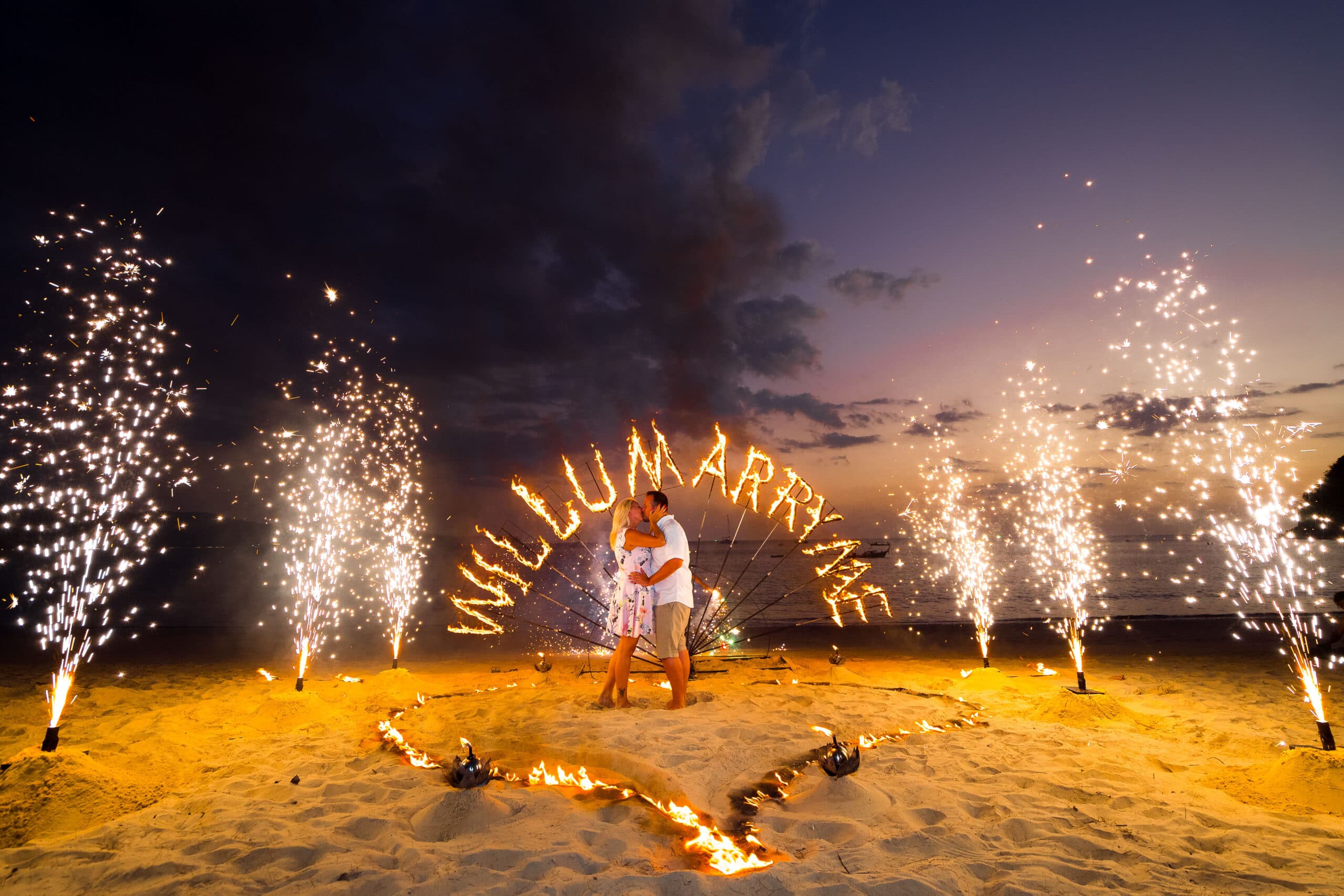 Tell us your story so we can give you the most suitable advice & create a tailor made marriage proposal concept for you
Have Her Family and Friends Around
It will also be good to bring her family and friends in Phuket. This can be expensive, but this will surely make the proposal more special. Remember, when you decide to marry the girl of your life, this is tantamount into agreeing to also live with the people that surround her.
If you cannot bring too many people, her parents or her siblings would be more than enough. More than just a proposal, this can be an opportunity for them to have holiday in Phuket.
Document the Special Event
The breathtaking Andaman Sea, beauty of the proposal venues of Phuket, and the joy of the moment all deserves to be captured. With this, you should make sure that every second is documented. From the preparation to the time she says yes, it will be good to have videos and photos that will always remind you of your proposal. Bespoke Experiences will help you to hire a professional photographer to capture the special moment!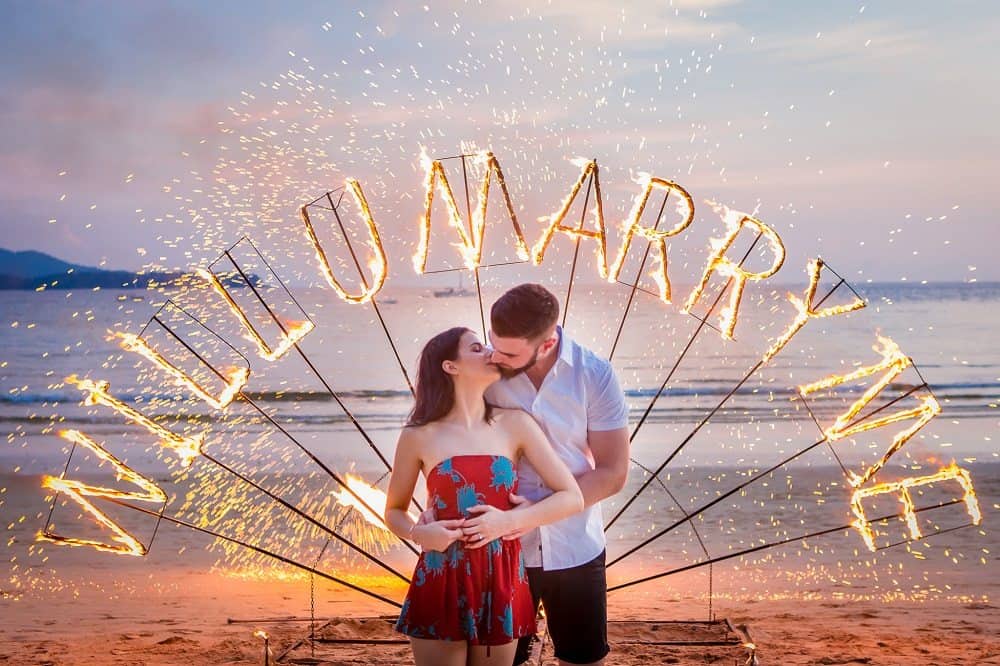 Plan Early
Another important thing that should be done is to start making plans early. This will allow you to take advantage of cheap rates for Phuket accommodation and flights. If you are on a budget, choose an off-peak date, which means that Phuket resort prices are also more affordable. By planning early, you can also explore more options on how to come up with a truly unforgettable marriage proposal in Phuket Island.
Work with a Professional Proposal & Event Planner
At the end of the day, the most important tip is to work with a professional event organizer. This is especially true if you are from a different country since planning can be a hassle. With the help of an organizer, someone can take care of booking your Phuket villa and flights to Phuket. More importantly, you will have the perfect dreamy setting that will surely make her say YES. In this case, Bespoke Experiences can prove to be the perfect choice. The latter is a sought-after wedding planner in Phuket, which also specializes in planning private events such as a marriage proposal. With their help, you can come up with a unique theme and romantic setting for your marriage proposal.
https://www.bespoke-experiences.com