Photo Booths Phuket Fun and Hip or Cheesy
In recent years, photo booths have been a popular feature of any event. Whether it is a wedding or a corporate celebration, chances are, a photo booth will be present. It is an excellent way to break the ice and to encourage socialization. Indeed, it is a lot of fun. The best thing is that it can provide guests with a unique souvenir from the event – a photo that they can keep at home. Some may even have magnets so that you can put them in the ref or a cardboard frame so that you can display the photo at home.
If you are planning a wedding, do not forget to have a photo booth. Should you have one that is fun and hip? Or perhaps, would you prefer a photo booth that is cheesy? Keep on reading and we will share with you some things that can be done in your photo booth.
Fun and Hip Photo Booths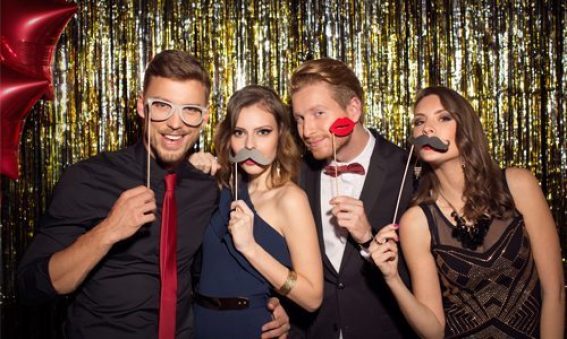 This is perhaps the most common choice for a wedding photo booth. This is perfect to kill the boredom in the venue, especially during the times wherein the guests are not doing anything, such as while waiting for the program to start. This is a great idea for weddings wherein most of the guests are young, and hence, would appreciate the hip vibe of the photo booth.
To make photo booths fun and hip, there should be accessories that are present. Some of the most common include oversized glasses, mustache, colorful wigs, feather boas, clown noses, and masks, among others. Those operating the photo booth must also be fun and friendly so that that their energy will radiate on their subjects.
Cheesy Photo Booths
This is less common in wedding photo booths, but can still be an excellent idea. When you want something that is cheesy, it should evoke romance. This is perfect for weddings as it is in line with what is being celebrated. This is an excellent choice for a photo booth if the wedding will have more matured guests who would rather be cheesy than hip.
Couples who are having their photos taken should be given as much opportunity as possible to be cheesy. There should be props, like love quotes or signs declaring their love for each other. The backdrop should also be romantic to fit the cheesy theme. It will also be nice if there are mini chalkboards where couples can write short and sweet messages for each other and be photographed with it.
At the end of the day, as long as you have a wedding photo booth, regardless if it is fun and hip or cheesy; your guests will surely have a good time.