Real Wedding: Chris & Amber Schmidt
Coronavirus has presented couples planning a wedding with challenges. Read on to see how Chris and Amber managed with it and made their wedding filled with intimate emotions. With Covid-19's impact they had canceled their big wedding, instead they had their special day with desert glam theme at their favorite camping place which offers them opportunities to create memories with their closest families and friends.  Congratulate and wish this couple all the best!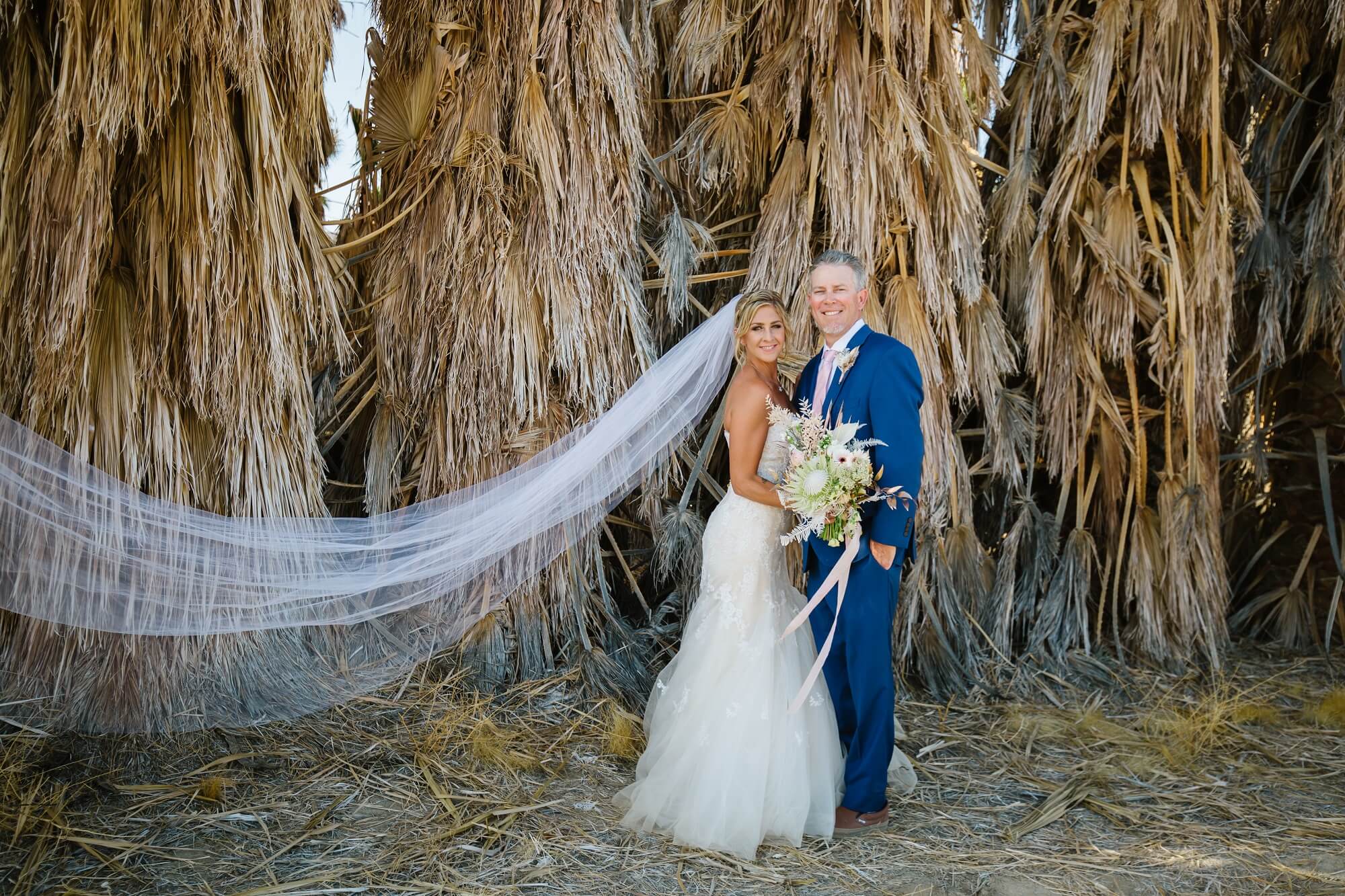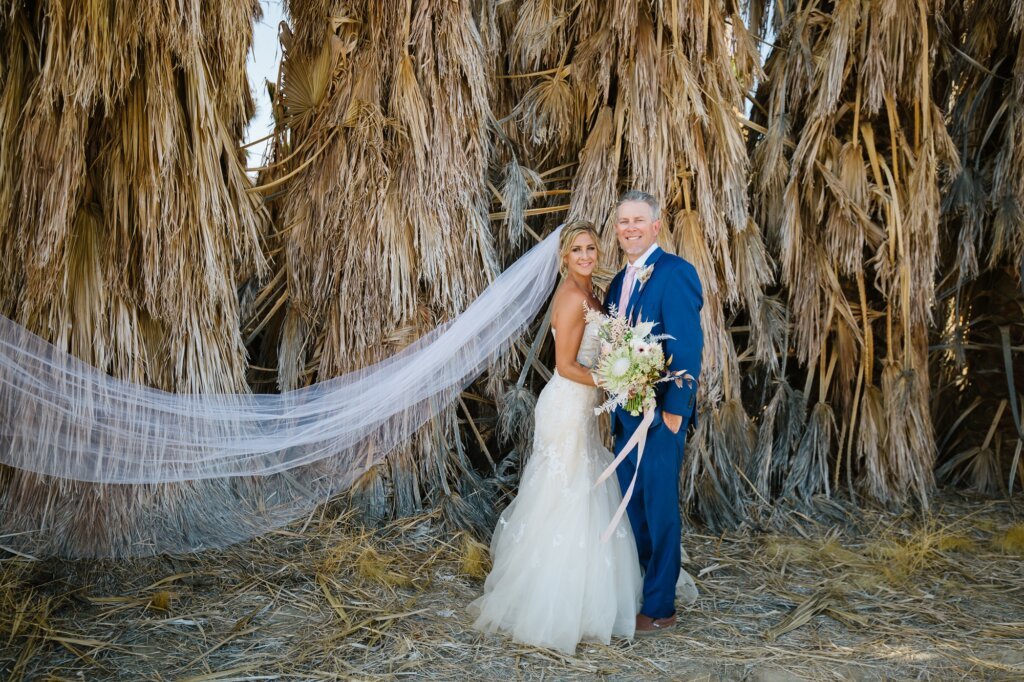 Photo Credit: Deena Cormier Photography; Dress style:  LD3943 (already retired)
Q: Any advice or tips for future Mrs.?
After our big "venue" wedding was canceled 2 weeks before due to covid, we spent the next year trying to plan and re-plan our wedding. We decided to just forgo that big wedding and do our own thing with close family at our favorite place. Best advice I can give is due it all your way, whatever your vision is, however you want the day to look and feel, make it all how you want it. Making the wedding how you want is going to make it so special in the end.
Q: What was the inspiration behind your wedding theme:
We changed our wedding to our favorite place we love to camp at. Having a desert as our background made it so simple to just glam it up. I wanted the romantics of lots of candles, clear classic bud vases and colors of golds, blushes and ivory to flow with the natural desert landscape.
Q: Tell us your love story! Where & How did he propose?
Chris and I actually grew up in a small town together, he was a few years older than me but I was friends with his sister in school. We had a brief "fling" for just a minute when I was near the end of my senior year but then went our separate ways. After about 9 years living different lives we reconnected and were together from then on. 12 years together and 3 kids later we made it "officially" official.
Q: What was the best/most memorable part of the day?
Being able to have our kids by our sides was the most amazing part of our day. Having our closest family and friends spend a fun few days camping and helping was just magic to us. The whole day went just how we wanted it with no stress and no worry. It was perfect!
Q: Where did you hear/find CocoMelody :
I found COCOMELODY through a Facebook ad right when I first started looking at dresses. I then went out and did my fun girls day dress shopping here locally in San Diego but came right back to COCOMELODY when it was time to choose.
Q: What did you love most about your #CocoMelody dress?
My dress fit like a glove. The quality of the dress was so far above what I anticipated. Every different material piece and design and shape was absolutely perfect.
Q: What do you think about CocoMelody and the customer service?
I couldn't thank COCOMELODY enough, not only was my dress amazing, but the communication was above and beyond. I was worried my dress wouldn't be done in time and you went above and beyond to make sure it was and to keep my informed every step of the way!