Jacqueline and Bradly had their outdoor wedding last July in Stroudsburg, PA. Wedding planning during the pandamic was definitely a challenge, Jacqueline shared that she had her wedding gown shopping easier than others with our try at home options and helpful customer supports! We are glad she found her gothic wedding gown CW2338 and customized it to her needs with us. Let's read on how they held a wedding with their favorite outdoors theme! Wish this sweet family all the best and thanks for sharing all these beautiful moments and memories with us here!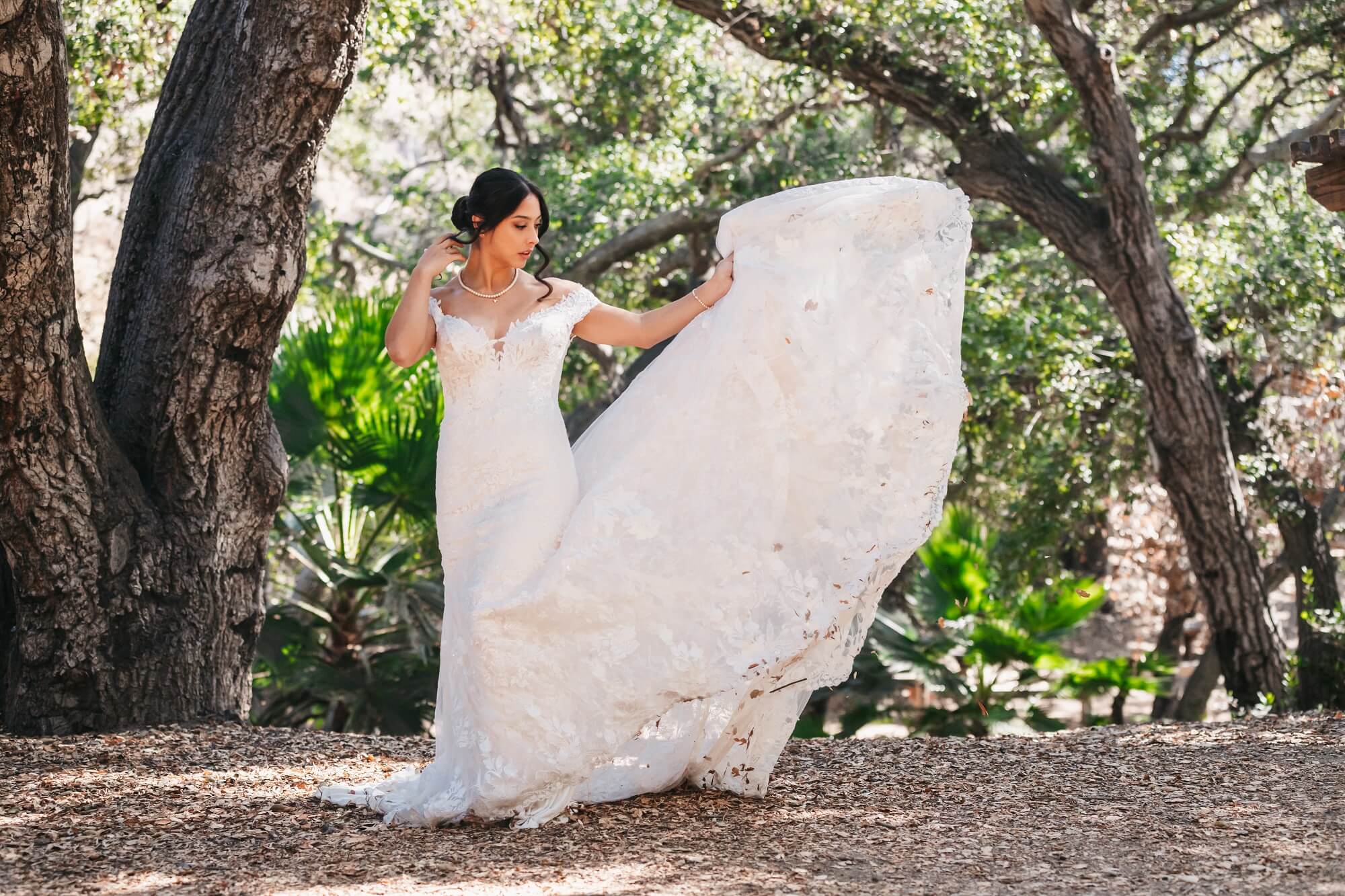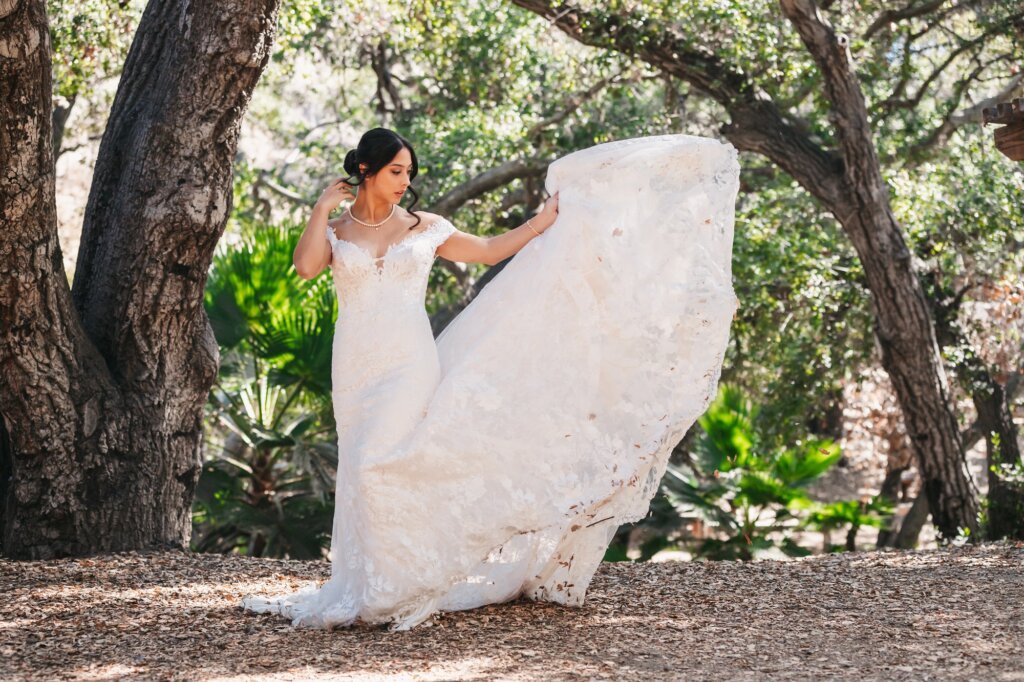 Photo Credit: IvanGabriel ;Dress style: Ginger LD5808 (Customized)
Q: Any advice or tips for future Mrs.?
Everyone is going to have their own opinions on your wedding, do what you and your significant other feel is best for you both and makes you happy.
Q: What was the inspiration behind your wedding theme:
I love the ambience that a forest/nature theme gives. The beauty, the calm, and the intimacy allows for a memorable celebration of love and commitment.
Q: Tell us your love story! Where & How did he propose?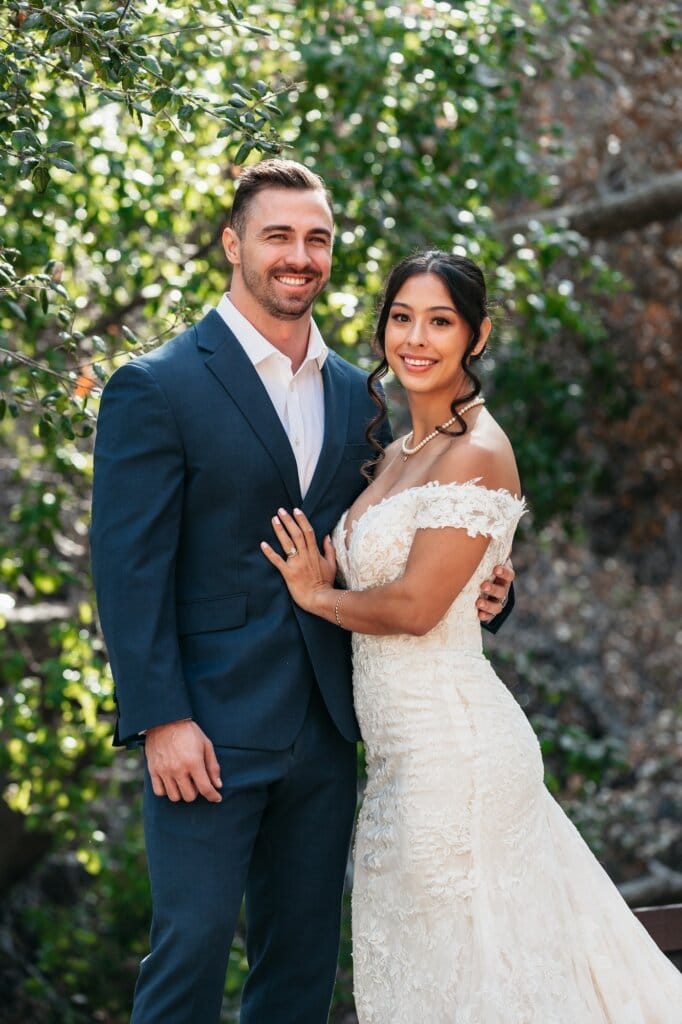 David and I met at Cal State University, Fullerton during graduate school. We officially met in our statistics class, where I made fun of him for eating the same meal prep everyday in class (I thought, man, this guy needs some fries in his life!) We also worked at the same gym as personal trainers, so he used any excuse to study with me and help me as I transitioned to working at the same gym as him. After weeks of studying together and doing what we could to spend the time together, he finally asked me out! We spent the next three years growing together not just in our love but also our faith, and letting God guide us on this adventure. On December 5, 2020, with our parents blessings, he asked me to marry him! With six months of chaotic preparation, I married my best friend on July 10th in his aunt and uncle's forest-infused backyard surrounded by our loved ones.
Q: What was the best/most memorable part of the day?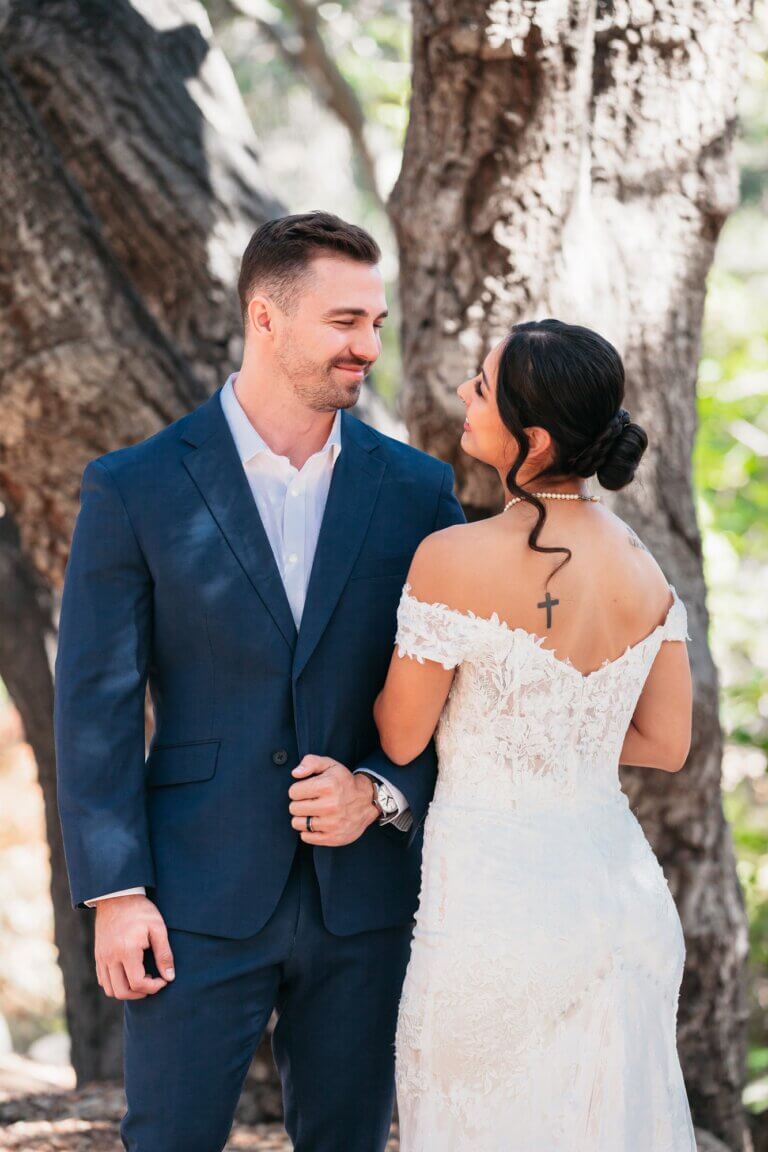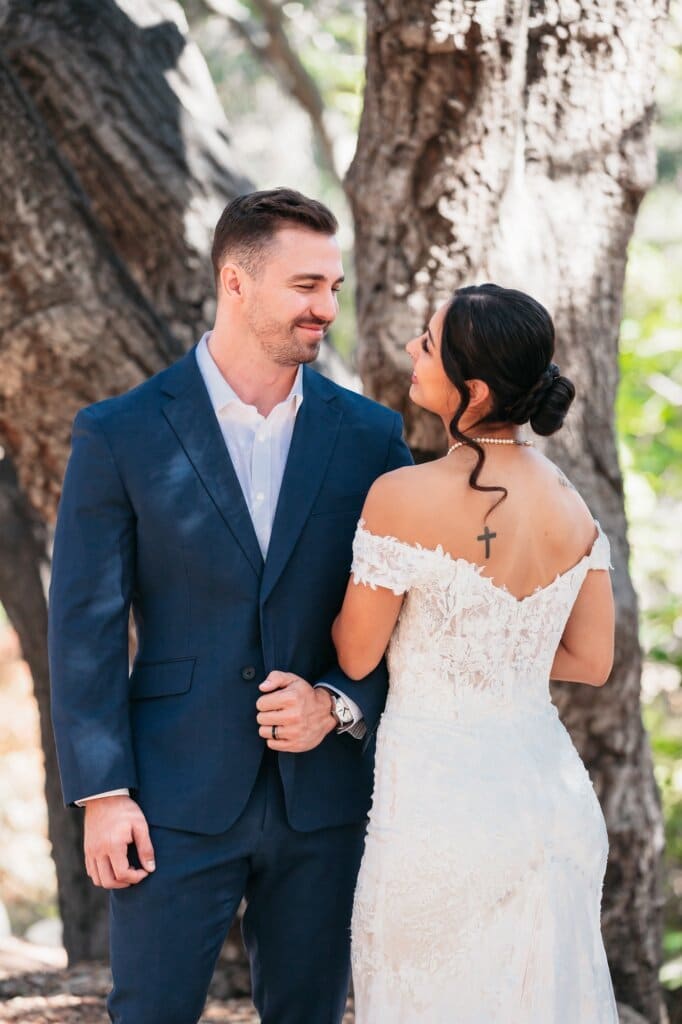 The best part was when I was walking down the aisle, I felt so anxious and nervous, but the second we made eye contact, it was like a wave of calm had washed over me and I realized I get to spend the rest of my life with the only person who can make me feel that way.
Q: Where did you hear/find CocoMelody :
My best friend knew about it because he goes to LA a lot, so he took me to the location in downtown Los Angeles.
Q: What did you love most about your #CocoMelody dress?
It just felt like me, it felt like this dress was made specifically for me to wear.
Q: What do you think about CocoMelody and the customer service?
It was awesome, when I arrived to my appointment, they took me right away, and the guy (Albert) who was helping me out was so supportive and helpful and made it so easy to navigate all the dresses to find what I felt like suited me.