Elizabeth & Josue had their Vintage-meet-rustic themed wedding last December in La Grange, Texas. We loved reading their wedding stories and we are so honored to help Elizabeth create her dream wedding dress which perfectly matched her expectations! Sending best wishes to this sweet couple! Read on to find out how Elizabeth completed her wedding dress shopping with ease and satisfaction in a short amount of time.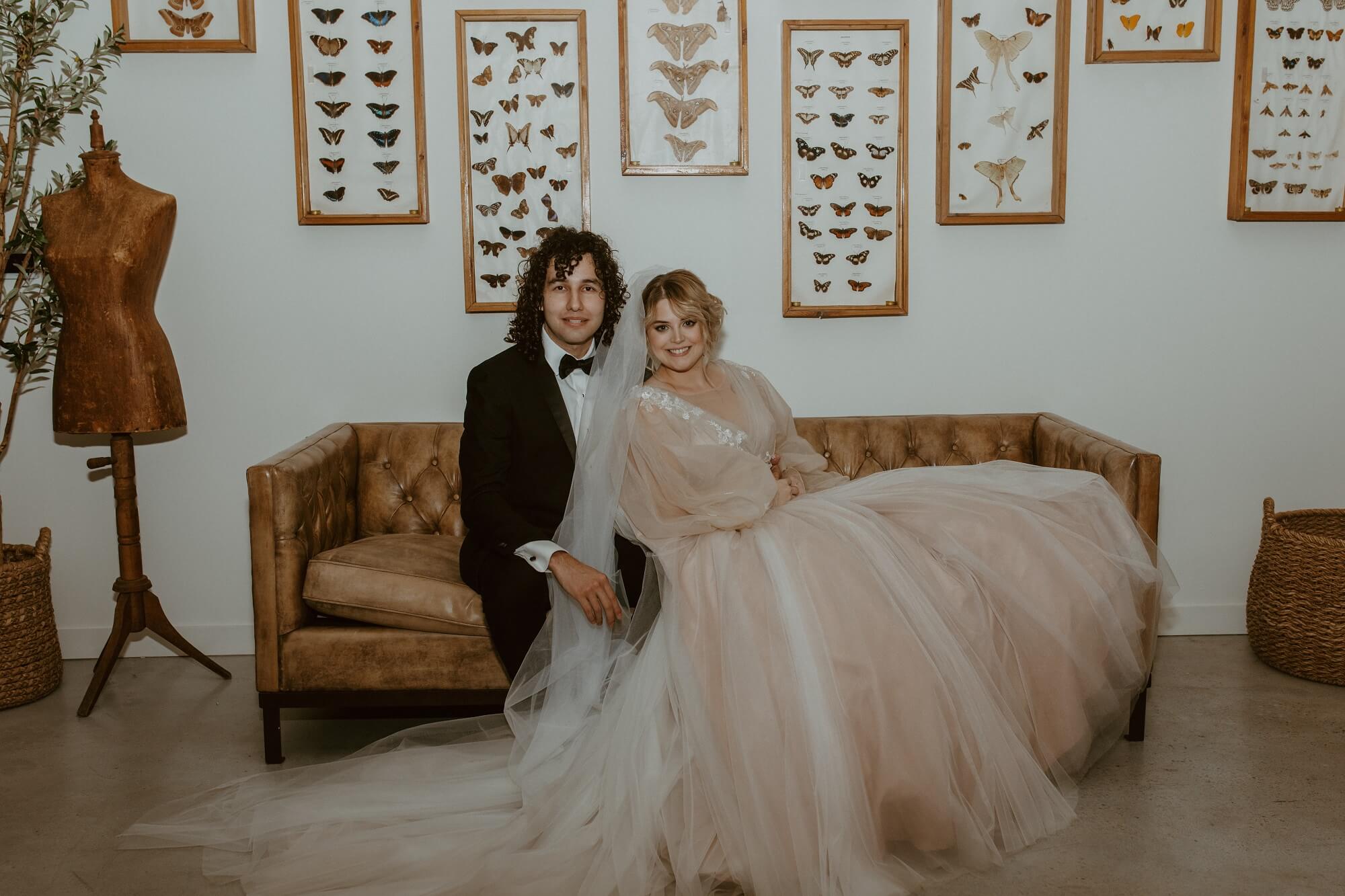 photo credit: Wonder Tone; Dress Style: Carolina CW2421
The best advice I can give would be to slow down. We rushed through our wedding planning, through the months leading up and even the wedding day. Take time to enjoy being engaged and remember to take time for each other amidst the planning. Also, fake flowers can be just as nice as the real deal.
The inspiration behind our wedding theme was to combine both of our tastes. I love the more traditional vintage vibes where my now Husband loves the rustic theme. I wanted to feel like a fairytale princess and still meet his wants. So vintage meets rustic was perfect and honestly such a beautiful combination.
We meet back in 2017 when I was visiting Texas looking at colleges. I was sitting at a Starbucks researching the area and he came up and asked to share the table. I didn't think much of it but at some point he started making conversation. We traded socials and I went back to my home state. We keep in contact here and there and a year later I moved here for school. We reconnected and the rest is history.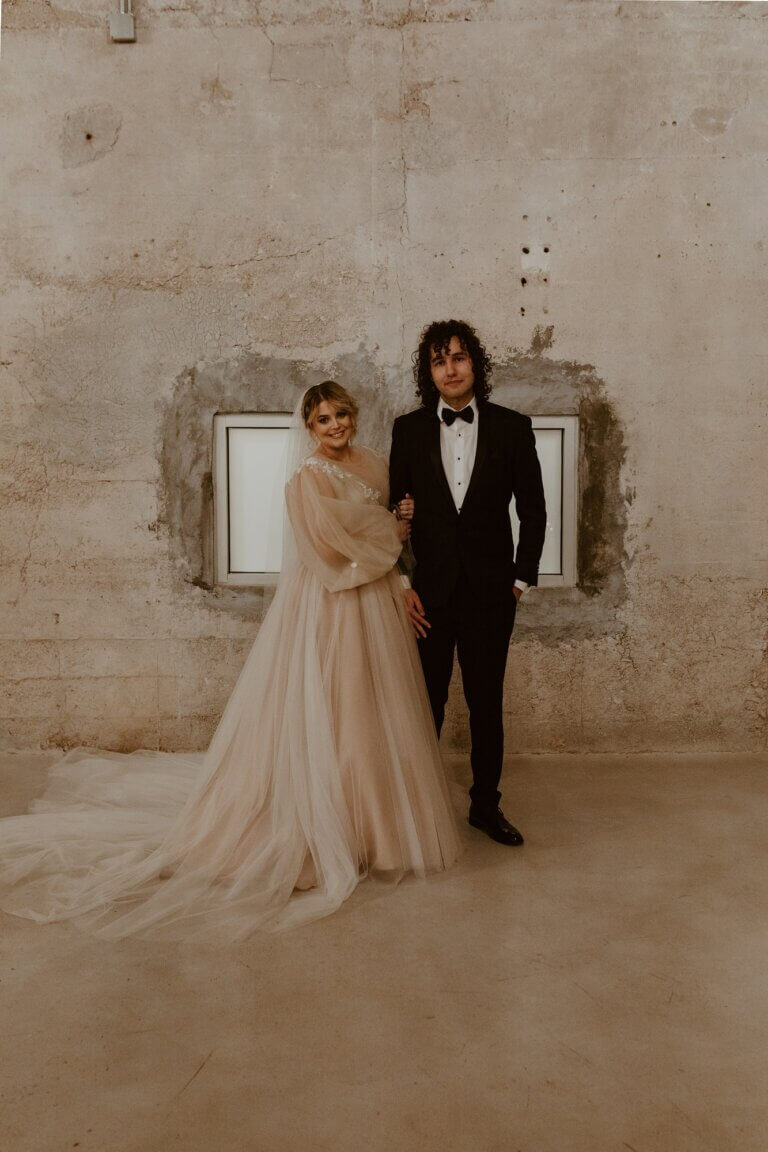 Then most memorable part of my wedding day was definitely the ceremony. It was much slower than any other part and I got to look up at this man that I would get to look at for the rest of forever. It felt like it was just me and him, saying our vows and looking into each other's eyes. I was crying during the vows and he rubbed his thumb on my hand to soothe me. It was truly a special time.
I found Cocomelody through various online searches. I was looking online for two reasons, the prices in my city were way out of budget and none, none, of them had what I was in envisioning. I wanted big, puffy bell sleeves, a long train and a champagne/beige undertone. I stumbled on to the website and fell in love with the Carolina dress!
I absolutely love the sleeves, they were what I wanted the most. I loved the dress entirely though, it was perfect from the sizing, fullness, color and material.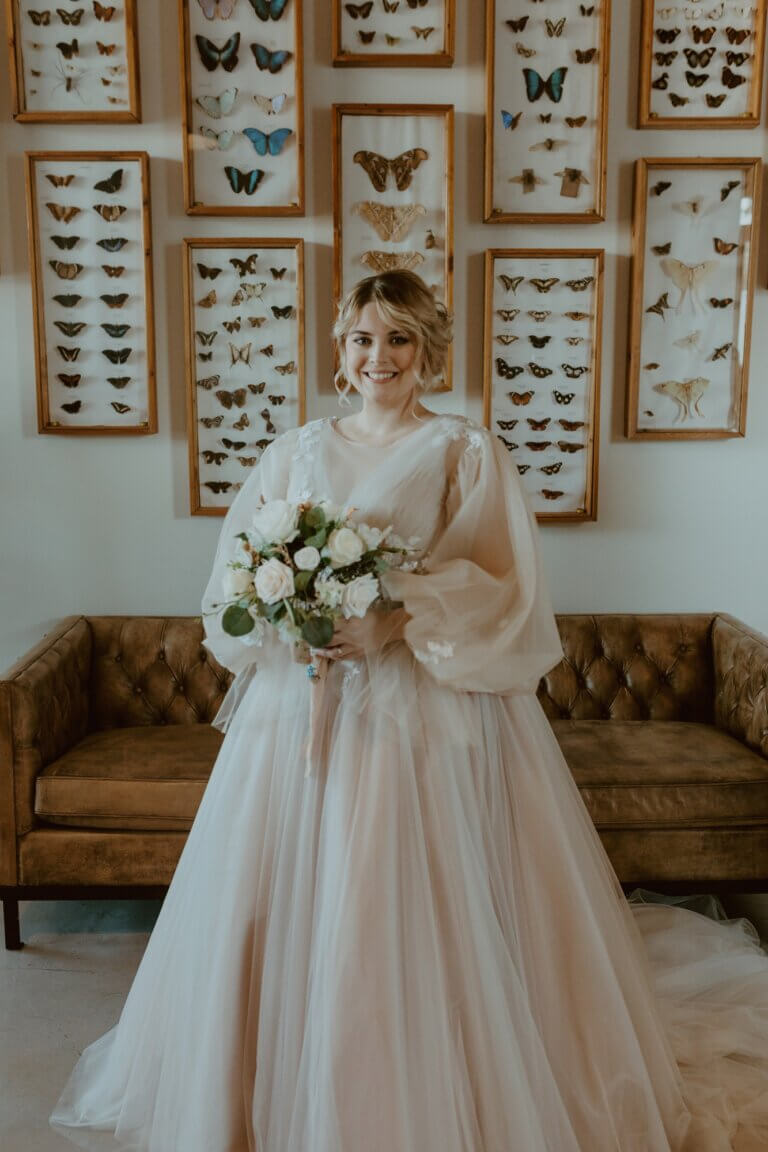 I will definitely buy from Cocomelody again. When I first found the Carolina wedding dress I had asked on their Facebook if this dress could be apart of their livestream since I couldn't find any other photos or videos of it, I also lived no where near a boutique and the dress was not eligible for try at home. The team when above and beyond for me. They were having difficulty with the livestream and had to shut doing, BUT I wake up the next day and have recorded video in my facebook messages from the team showing off the Carolina! I even heard in the background my name being mentioned and that they hoped I would say yes to that dress. I DID! They made an online wedding dress purchase so personal and special, it is something I really appreciated.
On top of it all, I ordered this dress so close to my wedding day, I paid for rush shipping but the online team helped in get here a whole WEEK EARLIER than the original arrival date. 5/5 service! I tell everyone about Cocomelody and how they did what they did for me.