Kayla and Tyler tied the knot in October 2021. They had their Halloween wedding at The Grove Wedding Venue in Las Vegas. Kayla looks absolutely fabulous in our Black A-line wedding dress GRACIE! Best of luck for a happy and prosperous marriage to this lovely couple!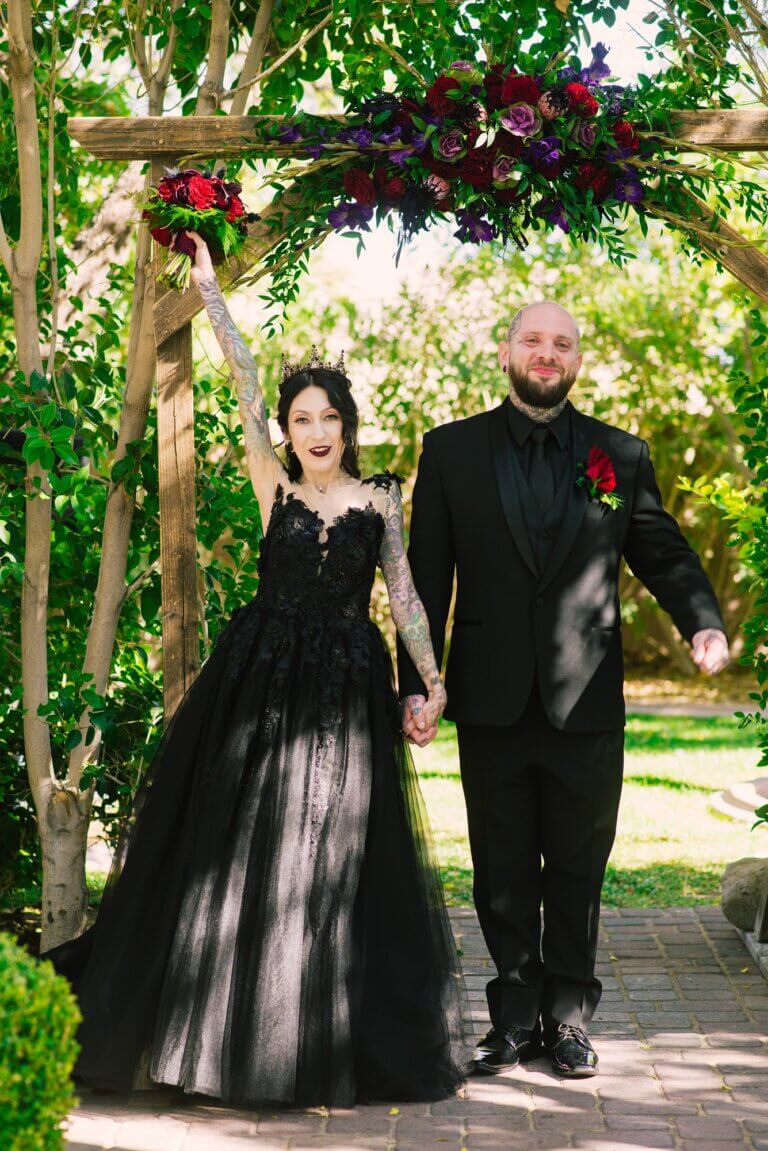 Photo Credit: @ivandianaphoto ; Dress Style: CW2338 Gracie
The little details aren't worth stressing over!
That's just our style.
We met online, we were totally different from what we usually go for. 2nd date he made me my favorite food and we watched Rob Zombie movies and I knew he was the one.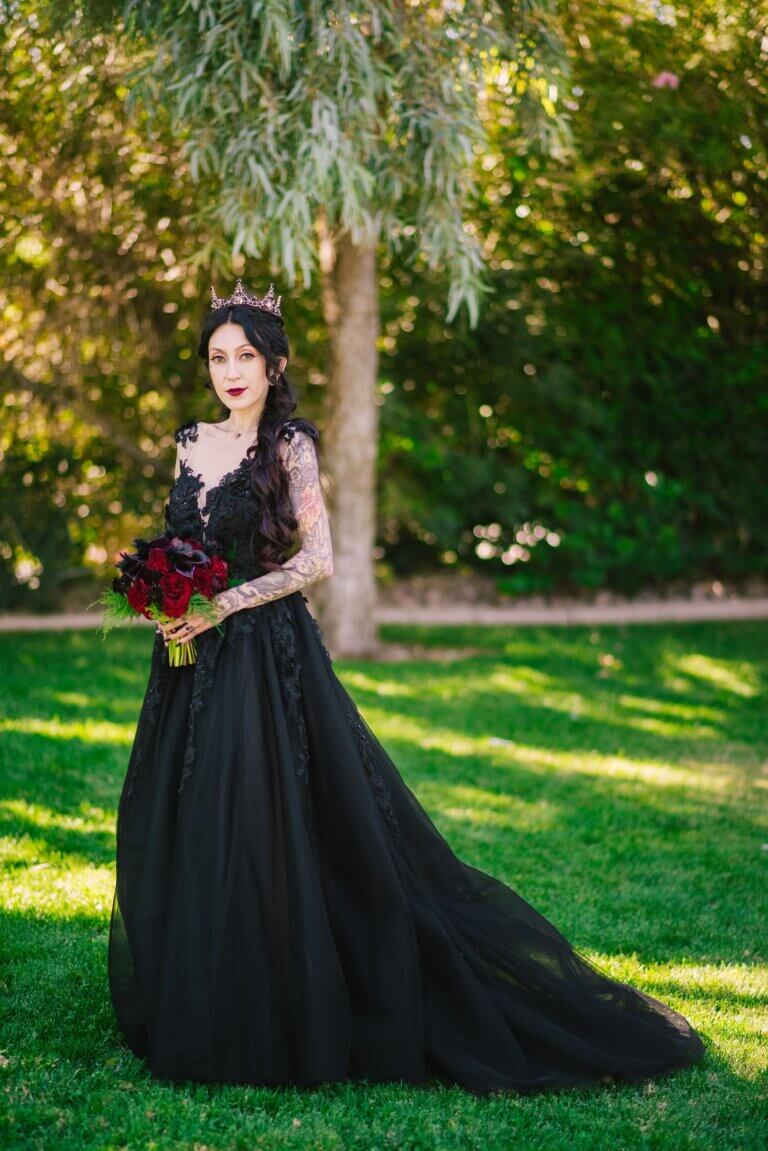 Our first dance. We danced to "as the world falls down" by David Bowie and our guests had masquerade masks on just like the scene in Labryinth.
Facebook.
The beautiful little flower and beading details. And the fact that it was my dream to get married in black!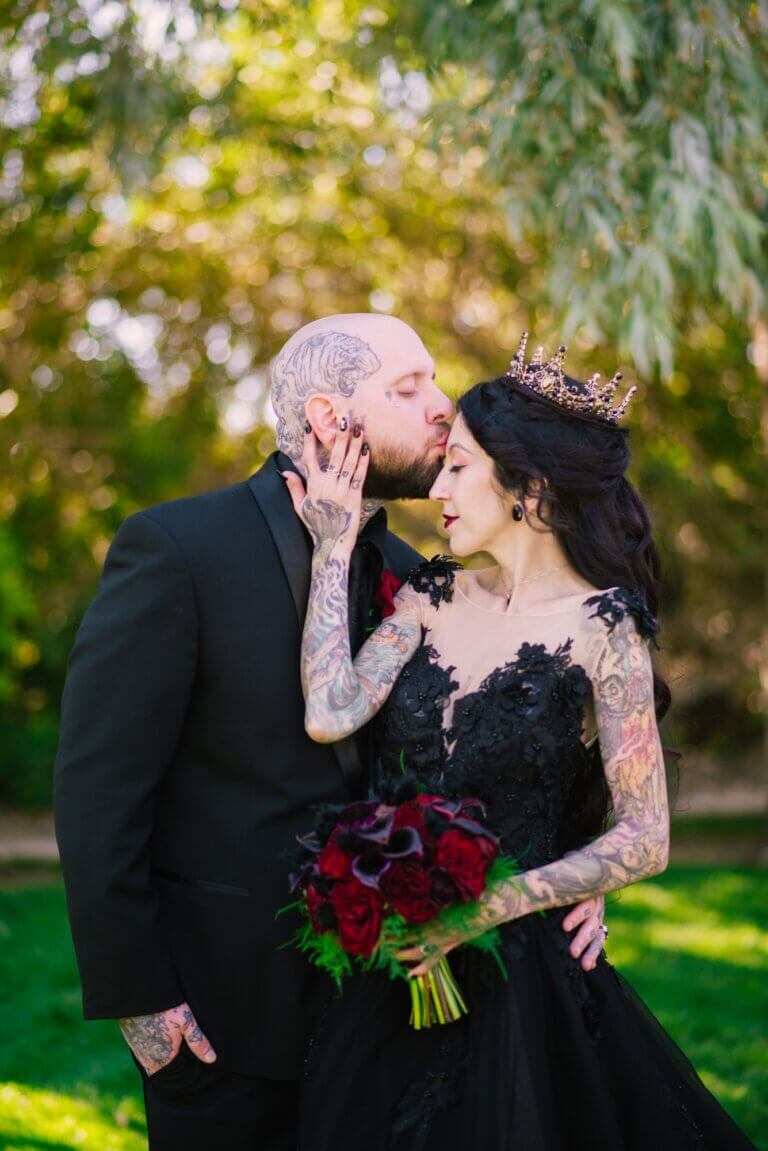 It was great although the custom sizing was off but that was to be expected and the bustle that I paid for to be added wasn't added. Other than those little things it was amazing!