Laci and Kane had their magic wedding last October in Gloucester, MA. We're totally in love with their love story and the way Kane popped the question! The wedding was absolutely a meaningful event filled with thouching emotion and Laci looks gorgeous in our A-line Chapel Train Tulle Gothic Wedding Dress LD5190! Best of luck for a happy and prosperous marriage to this lovely couple. Read on to learn the pleasant wedding dress shopping experience from Laci!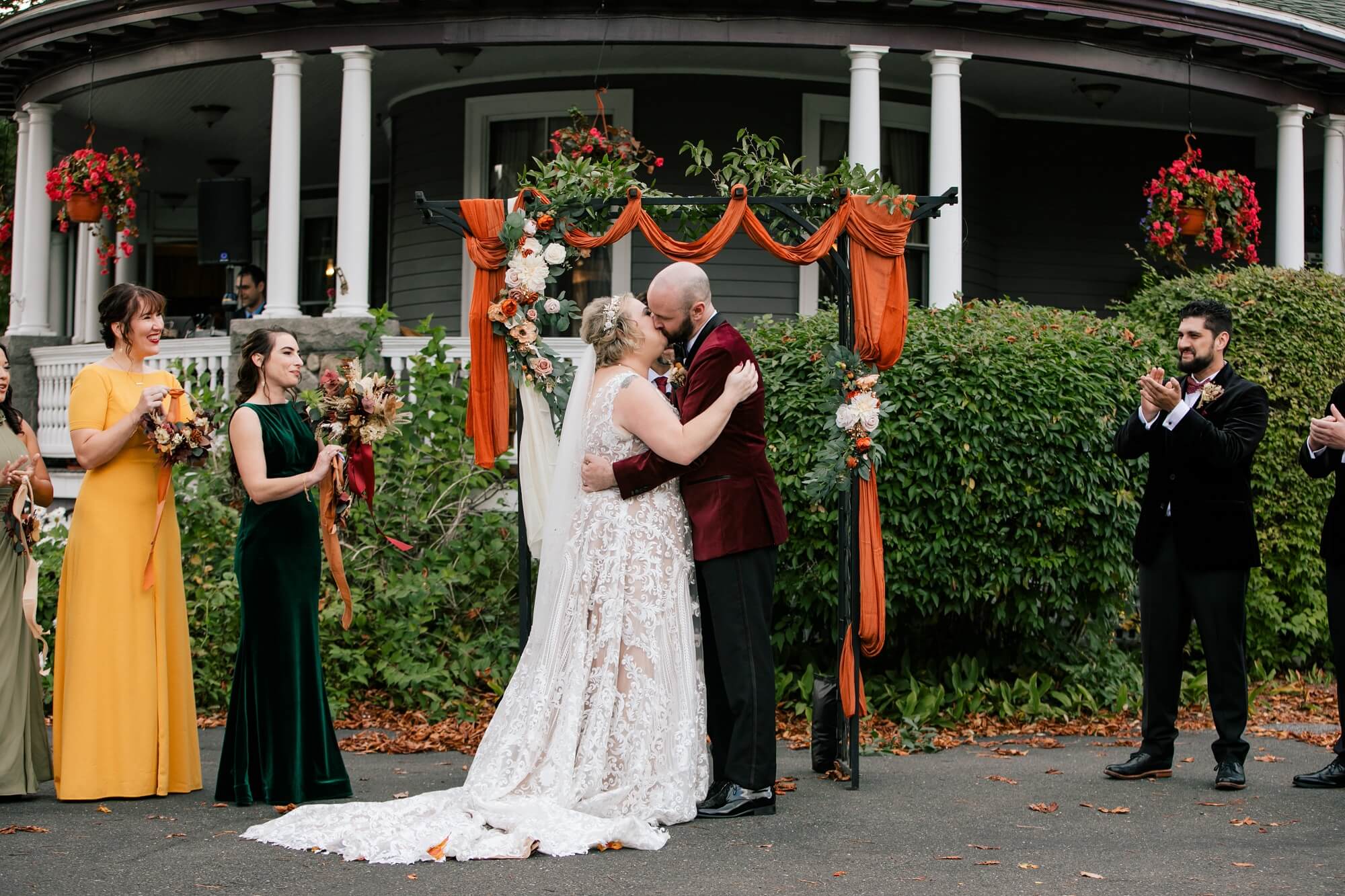 Photo Credit: Amanda Pomilla Photography; Wedding Dress Style: LD5190
The whole day goes by so fast, make sure you don't spend it stressing about the things that go wrong. Things will inevitably happen, but those won't be the things you remember. Focus on your husband and all the people that came to celebrate you. Also, make sure you schedule a few minutes after the ceremony where it's just you and your husband!
I've always wanted a more spooky vibe, so we decided to get married outside of Salem, MA and took advantage of the beautiful, fall scenery in New England. I incorporated all the magical elements I could – Harry Potter, tarot and even a magician that did magic during the cocktail hour.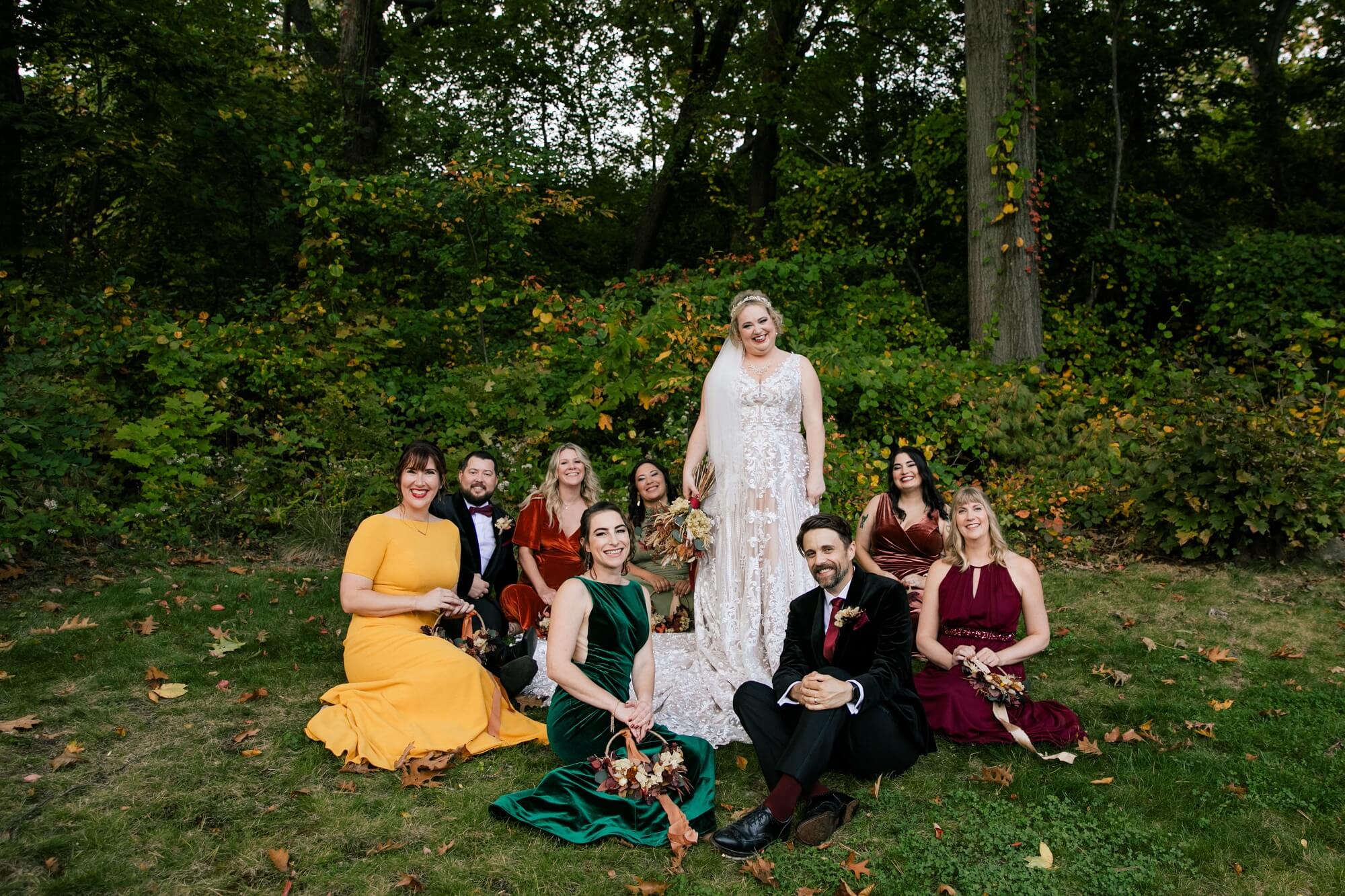 We met on a dating app, common love story for the modern age. He messaged me about my Billy Crystal vinyl and within a couple of hours we had planned to overthrow Cuba and steal a panda from the zoo. He was just the quirky person I'd been looking for. He made me tacos on our first date and didn't murder me, that won me over pretty quickly. It doesn't hurt that he's the kindest, most loving human I've ever met and I'm so lucky he chose me back.
Back in 2009, A good friend of mine and I used to ride Ferris Wheels and when we got to the top we would scream our secrets, it was very cathartic. So we called this the Ferris Wheel of Secrets. I told Kane this story and he knew how much I loved Ferris Wheels, so he planned a sunset date to the Santa Monica Pier. We got there and I was retelling him how much I love Ferris Wheels and I needed to think of a secret. He was over there smirking and said "oh I have my secret already". We climb into our Ferris Wheel cage and he looked like he's about to throw up, I assumed from the heights. We get to the very top and I'm taking sunset selfies and he was like, wanna know my secret? He pulls out the most perfect ring and says "my secret is I have butterflies in my stomach and I love you more than anything, will you marry me?" I'm pretty sure I said yes, but it's a bit fuzzy.
It was the perfect sunset, and all the buskers were playing romantic music, I was like how did you coordinate all of this? But the stars aligned for the perfect moment neither of us will ever forget! Also, he didn't drop the ring off the Ferris Wheel, so that's a big win!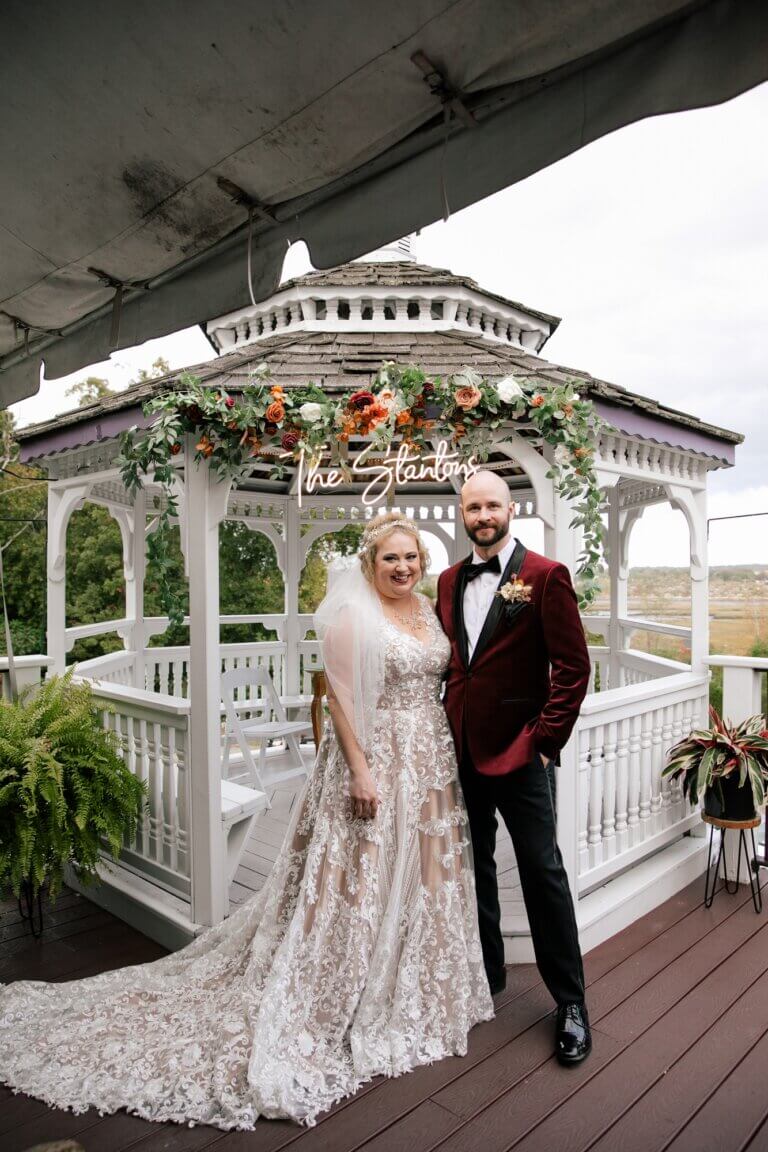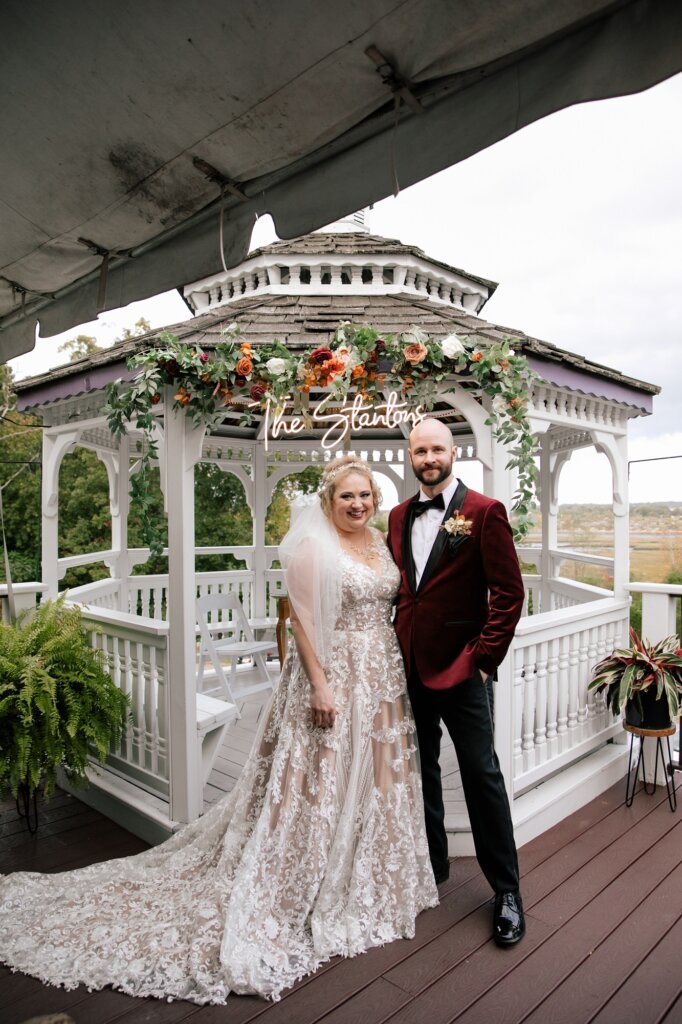 Our first dance was my favorite part. We are not super traditional, so we decided to surprise everyone with a fast song. We danced to I Want to Dance With Somebody by a Whitney Houston and at the 50 second mark we invited everyone on the floor to dance with us! It really got the party and dance floor started!
Living in Los Angeles, I had a lot of boutiques available to me. I tried a few and found that since I was plus sized, they didn't really cater to my size or style I was looking for. I googled plus size dresses and found Cocomelody online! How lucky was I that there was a boutique just down the street! I picked a few options online and went in ready to find my dream dress. I told my stylist my top options and honestly the dress I chose was the first one I put on. It was so perfect and everything I had envisioned for my big day!
I did what everyone says and tried on styles that I wouldn't think would normally suit me, and they were lovely, but I couldn't get option 1 out of my head. I purchased my veil and dress immediately. The stylist was so helpful and taught me all about how the ordering and alterations process worked and I left the boutique so happy!
What I loved most about my dress was it was perfect in every way. It fit like a dream as soon as it arrived to my house. The style was glamorous, Victorian, princess vibe – which fit my theme and venue so well! The quality for the price was unbelievable and I genuinely hope that every girl who feels defeated when trying on dresses other places are as lucky as me to go to Cocomelody and get their dream dress too!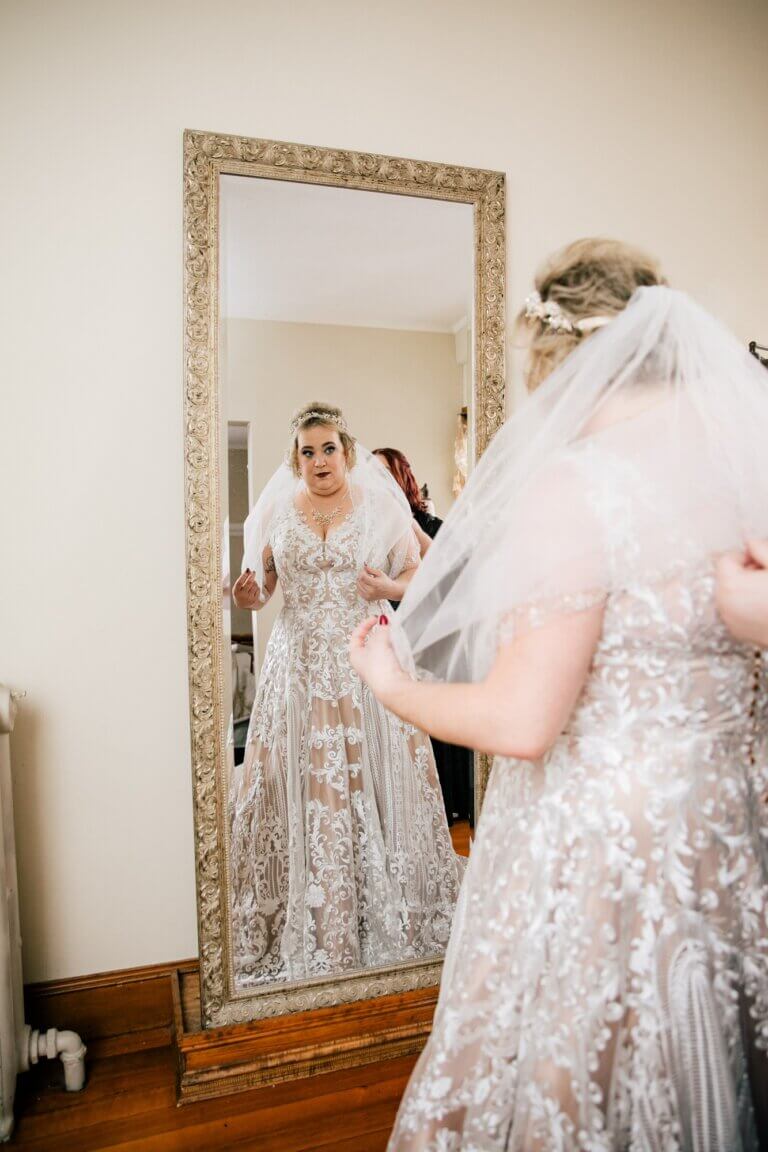 Cocomelody was amazing! They made me feel so good on my wedding day, and every girl deserves that!