Today's real wedding feature comes from Natalie & Steven. These soulmates tied the knot in a sweet, romantic wedding in Sunset Cliffs, CA. We are in love photos of their romantic beach wedding! Natalie totally rocked this mermaid wedding dress CW2376 on her big day, didn't she? Wish this sweet couple all the best and thanks for sharing all these beautiful moments and memories with us here.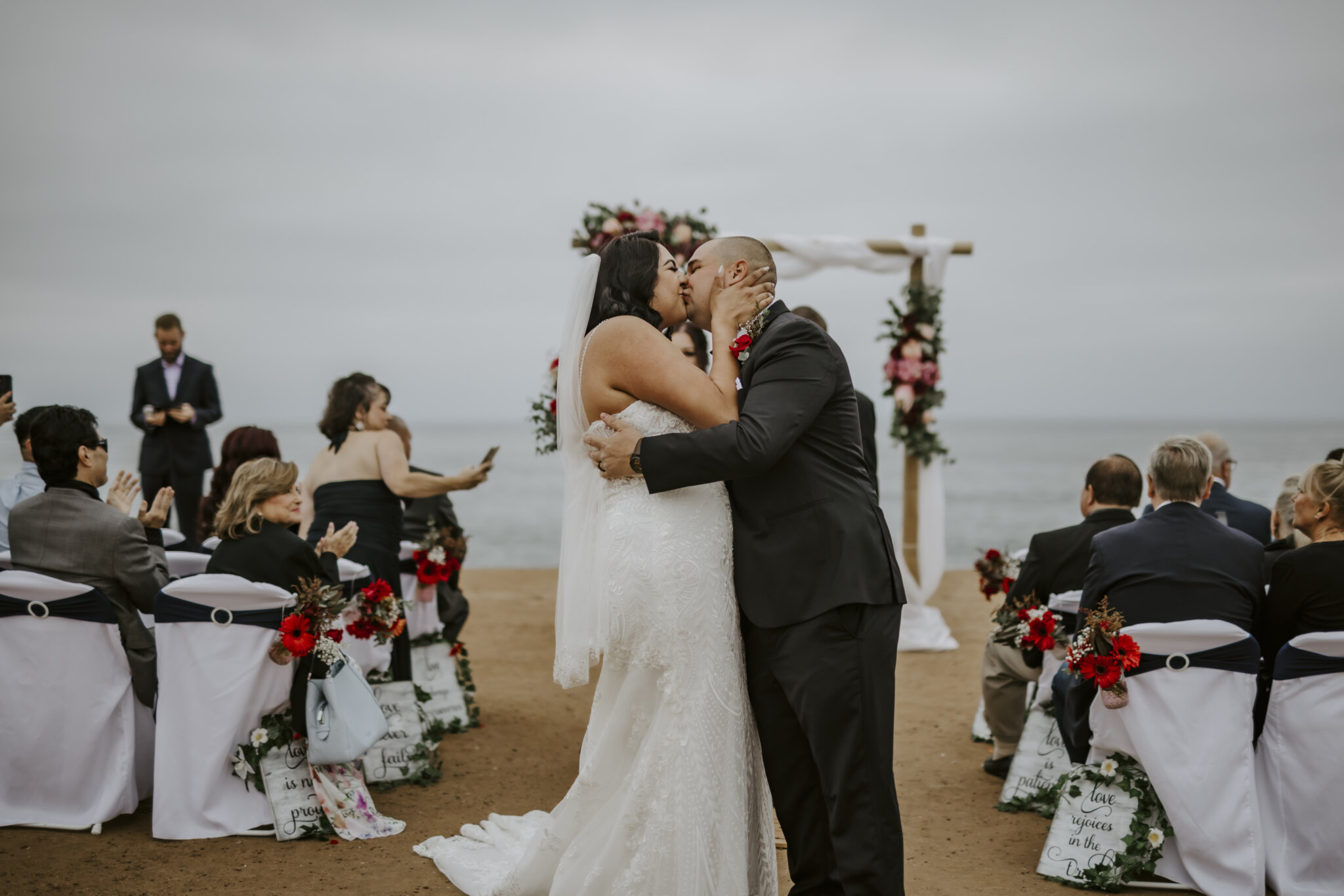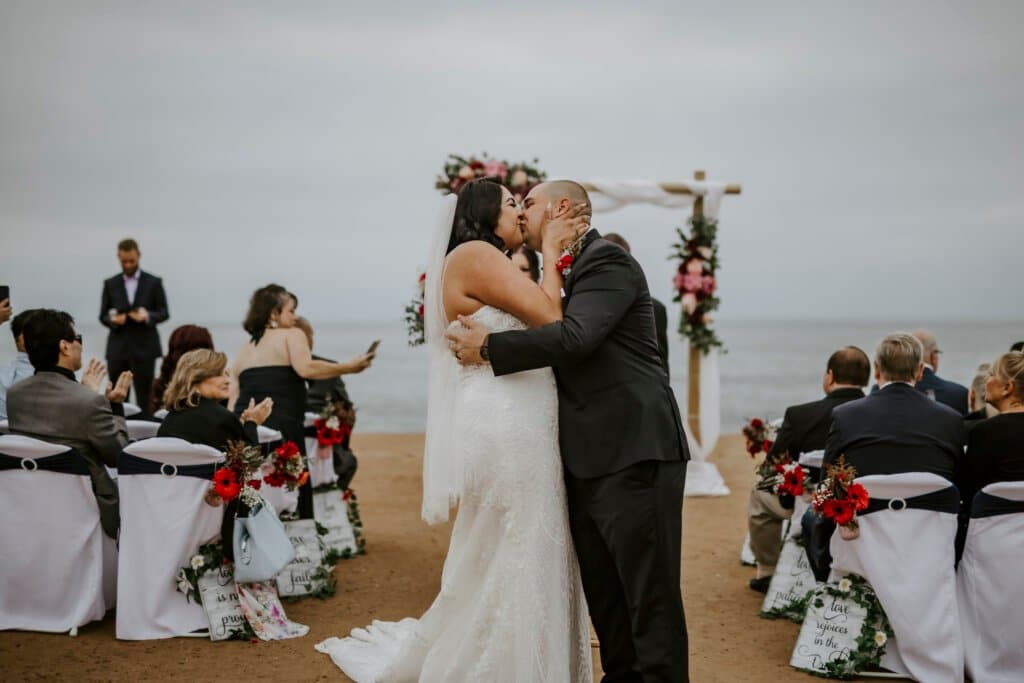 Photo Credit: Greta D Photography ; Dress Style: SALMA CW2376
It's okay to take some time to explore wedding themes and not know what you want right away.
I wanted everyone to feel the love that Steven and I had for each other. I also wanted to incorporate every fall shade of red and blush that there was possible.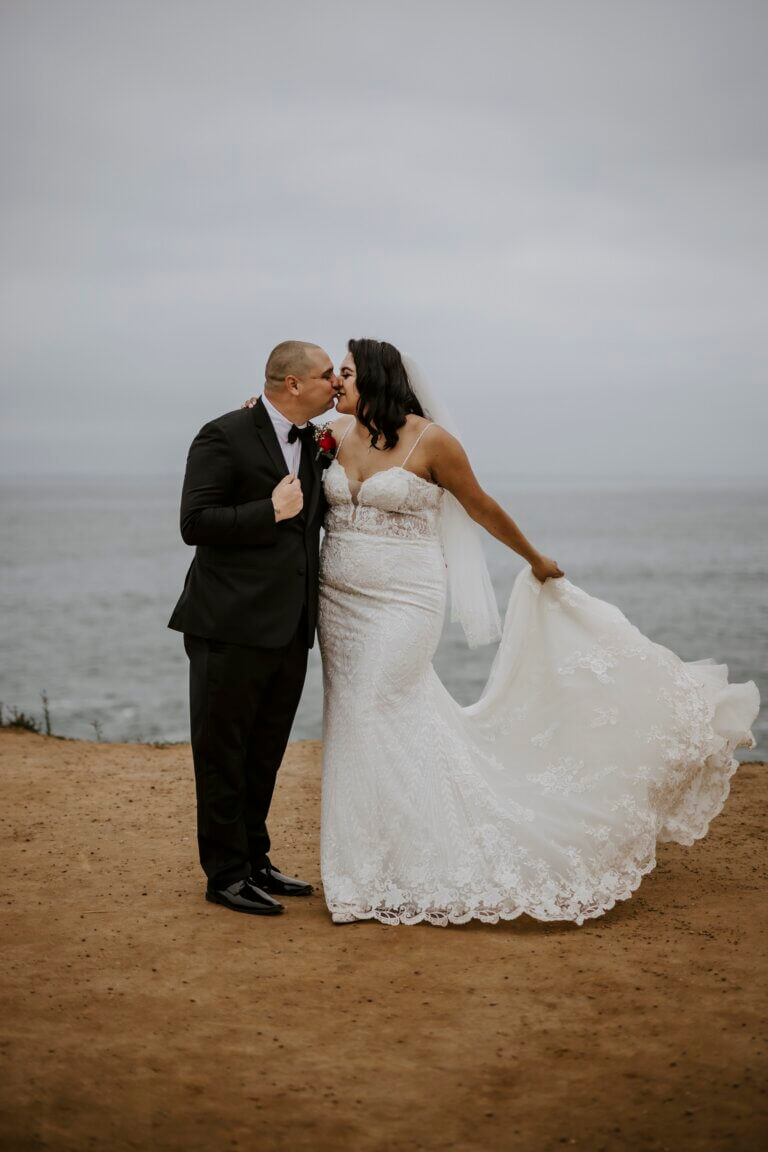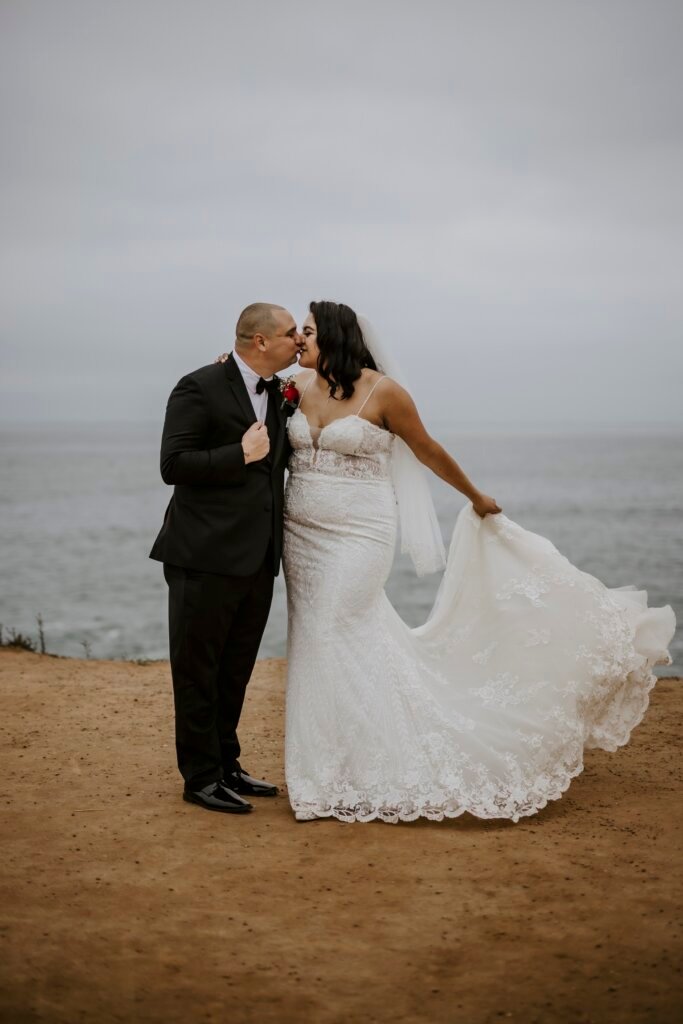 We met when I was 19 and Steven took me out to McDonalds and get Sweet Teas for our 1st date. Steven proposed on the 4th of July while we were lighting fireworks with our friends and family.
Steven and I were able to have a private moment together in between the ceremony and reception. We were able to pause and really take in that we just got married.
My hair stylist told me about cocomelody.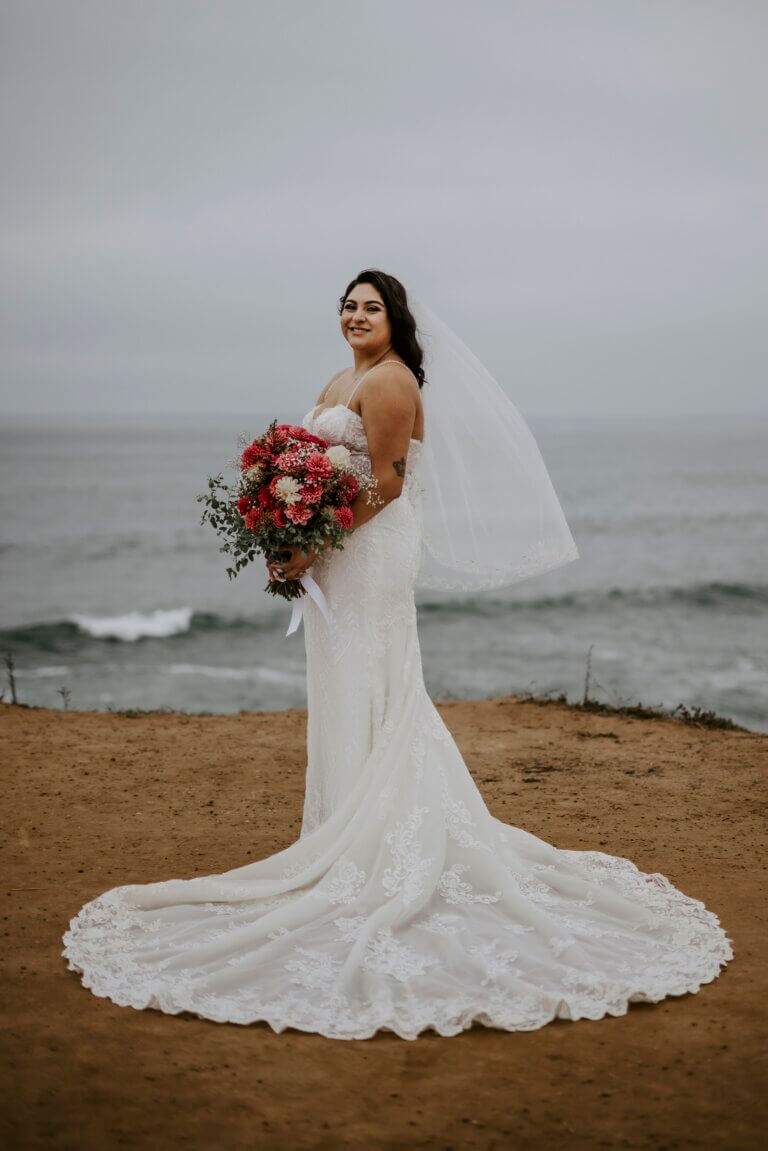 I loved all this little details that were put into the dress.
I had such a great experience. Benjamin was so helpful every step of the way and made my experience wonderful and one of a kind!