Weddings aren't just important for the brides but also for the bridesmaids. If you are the bride looking for outfits for your maid of honor, make sure it is comfortable for her, according to her taste, and makes her sparkle with elegance. And if you are the bridesmaid looking to pick the perfect dress for your girl's big day, remember to browse through different styles and colors.
Bridesmaid shopping can feel overwhelming. But, it doesn't have to be so. The Cocomelody team can help you find the best fit. If you are planning for an upcoming wedding, i.e., a 2022 spring/ summer wedding, you'll have exciting styles and colors schemes to choose from. So, here is the spring/summer 2022 wedding color palette that can show up in the coming months.
Greens & Blues
Sage and olive are pretty calming and cooling colors. These convey serenity, and so do the shades of blue such as a dusty blue. These are popular, versatile, and can pair up perfectly well with multiple other colors. Greens and blues make simple and elegant bridesmaid dress colors. Also, these may be muted shades but are high on visibility and set you apart from the crowd.
Sage Bridesmaid Dress by Cocomelody: Click Here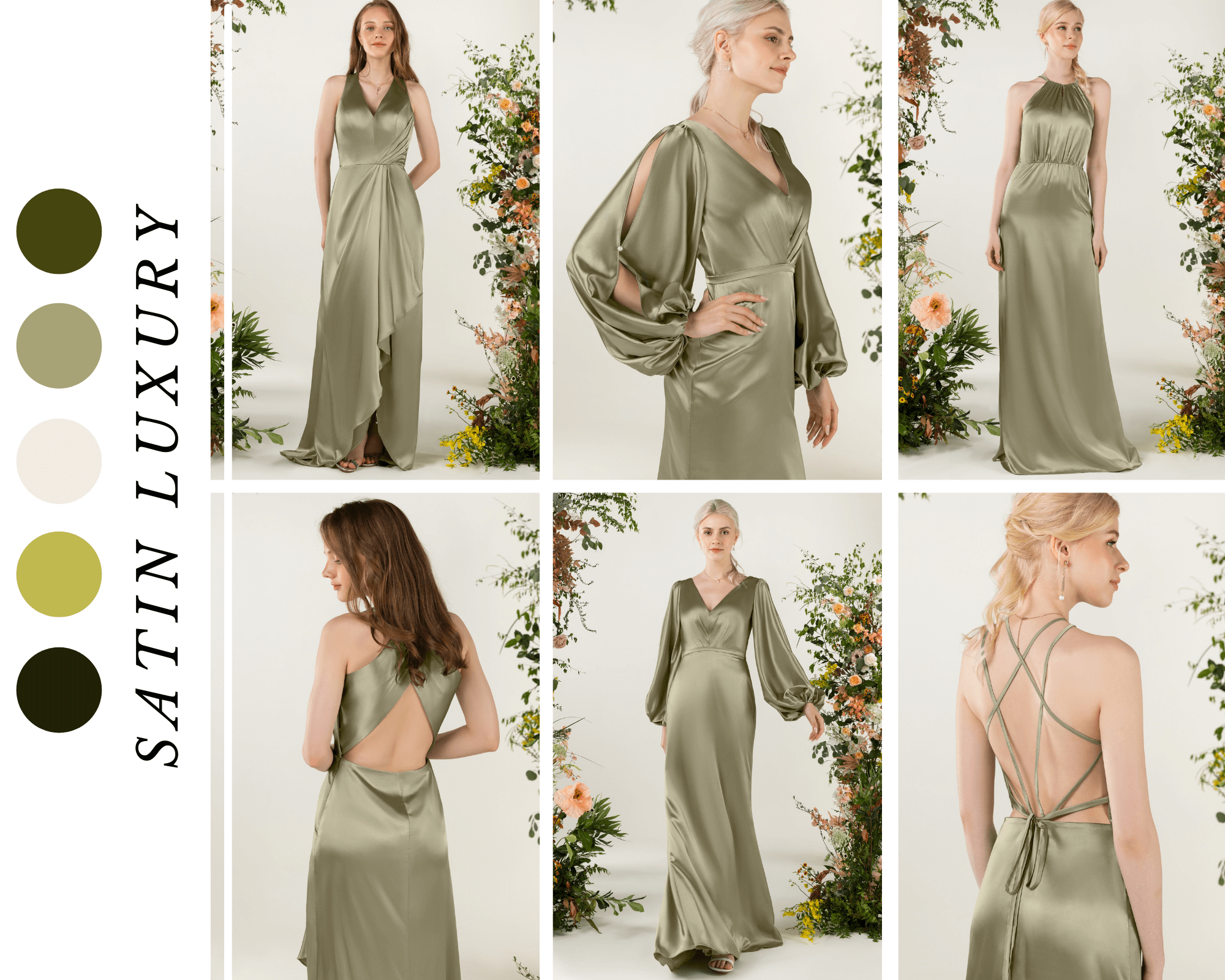 Dress style: CB0499; CB0500; CB0501
Neutrals
Neutrals are versatile, independent of seasons, and express longevity. These are full of simplicity and connect to the spontaneity of the summer/spring garden. Champagne, cream, charcoal, gray, gold, ivory, soft taupe, and tan can complement just any wedding style. These shades warm up your spirit like a rich peppermint mocha latte on a cold winter morning that extends uninterrupted inner peace.
Neutral Bridesmaid Dress by Cocomelody: Click Here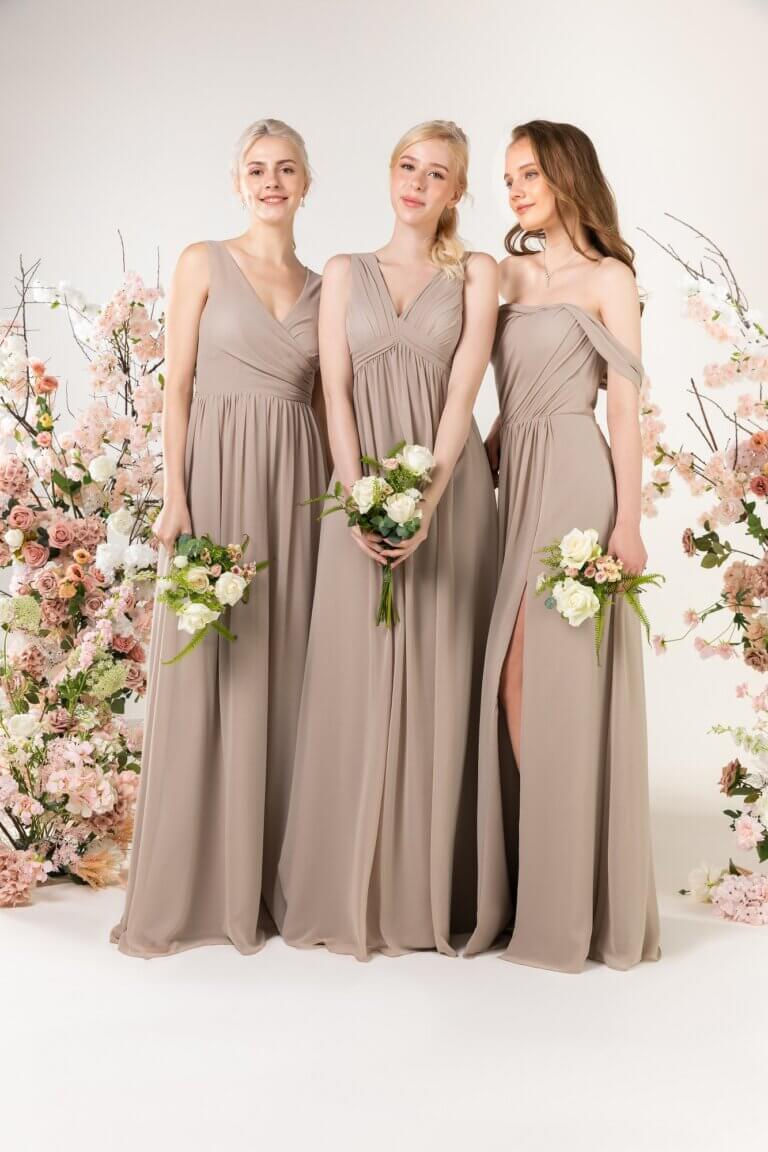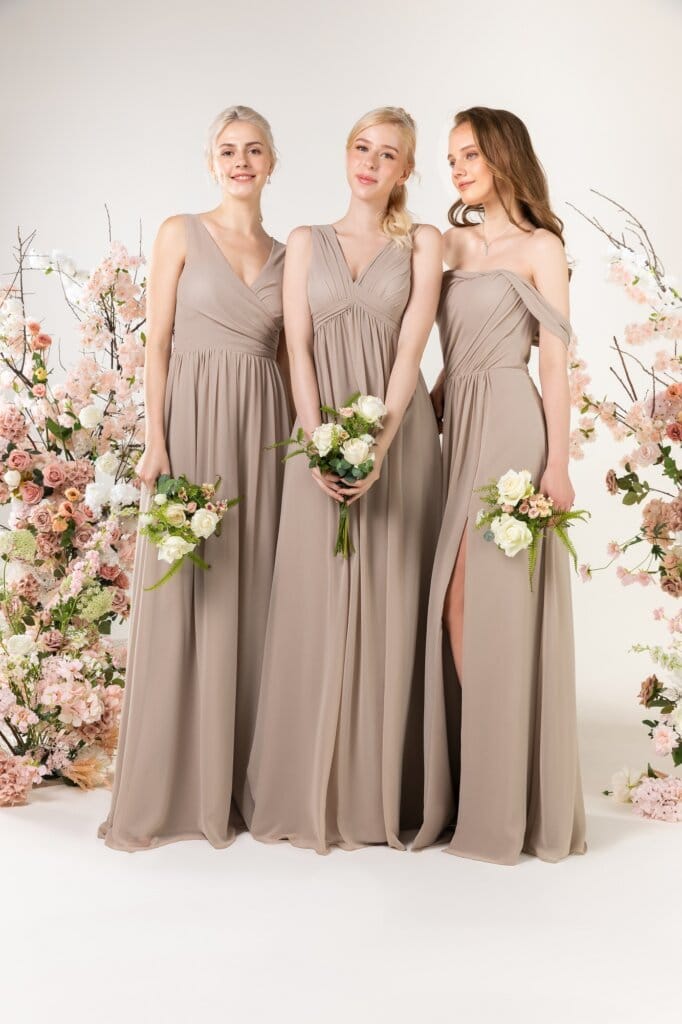 Dress style: CB0456 ;CB0455 ;CB0454
Dusty Rose
Dusty rose has a light and tender touch to it. It exudes a dynamic vibe and would look perfect for a valentine themed wedding. Dusty rose gives you a lot of flexibility – you can pair it with most colors and accessories just the way you want. Plus, the color always remains in style, and you would never cringe seeing the wedding album even ten years down the line.
Dusty Rose Bridesmaid Dress by Cocomelody: Click Here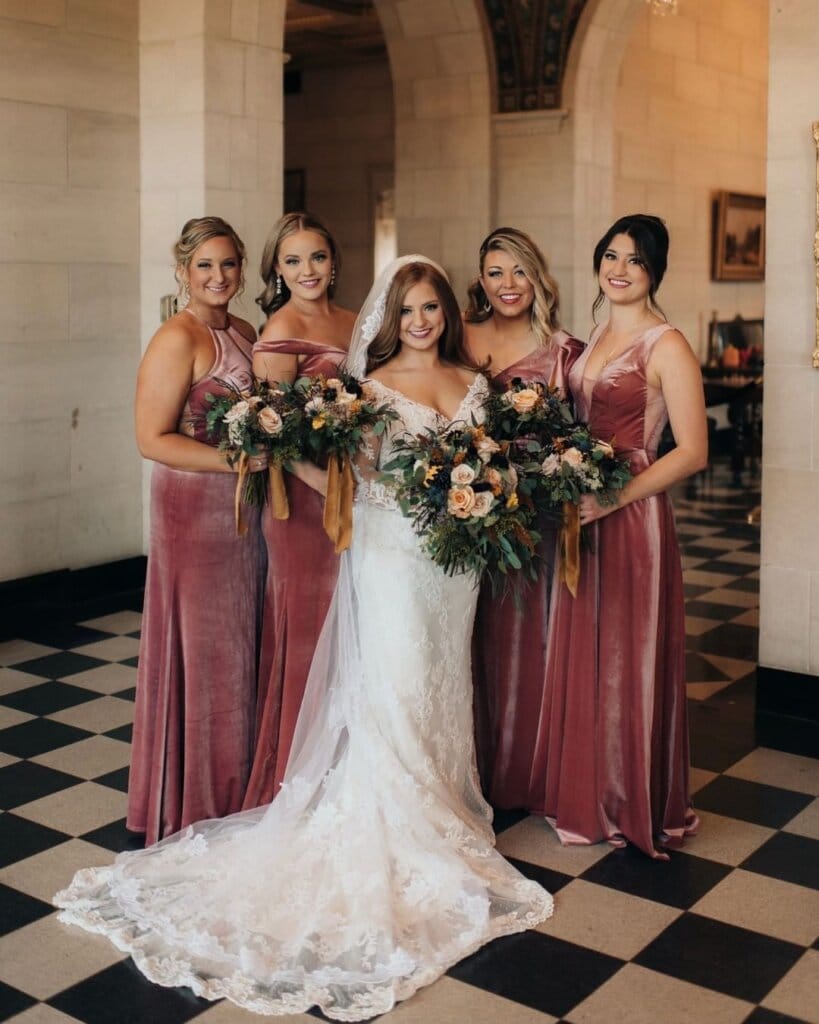 Photo Credit: @maktographymk; Dress style: CB0362, CB0271 , CB0367 , CB0364
Peach
Do you wish to wow the guests and make a statement? A peach bridesmaid dress may be your best bet. Just picture yourself wearing a peachy outfit to your favorite girl's big day on a sunny summer afternoon – stunning, isn't it? Peach is such a sumptuous and cheerful color you will instantly fall in love with. Find some unique pieces at the Cocomelody store and flaunt this dreamy vintage color.
Peach Bridesmaid Dress by Cocomelody: Click Here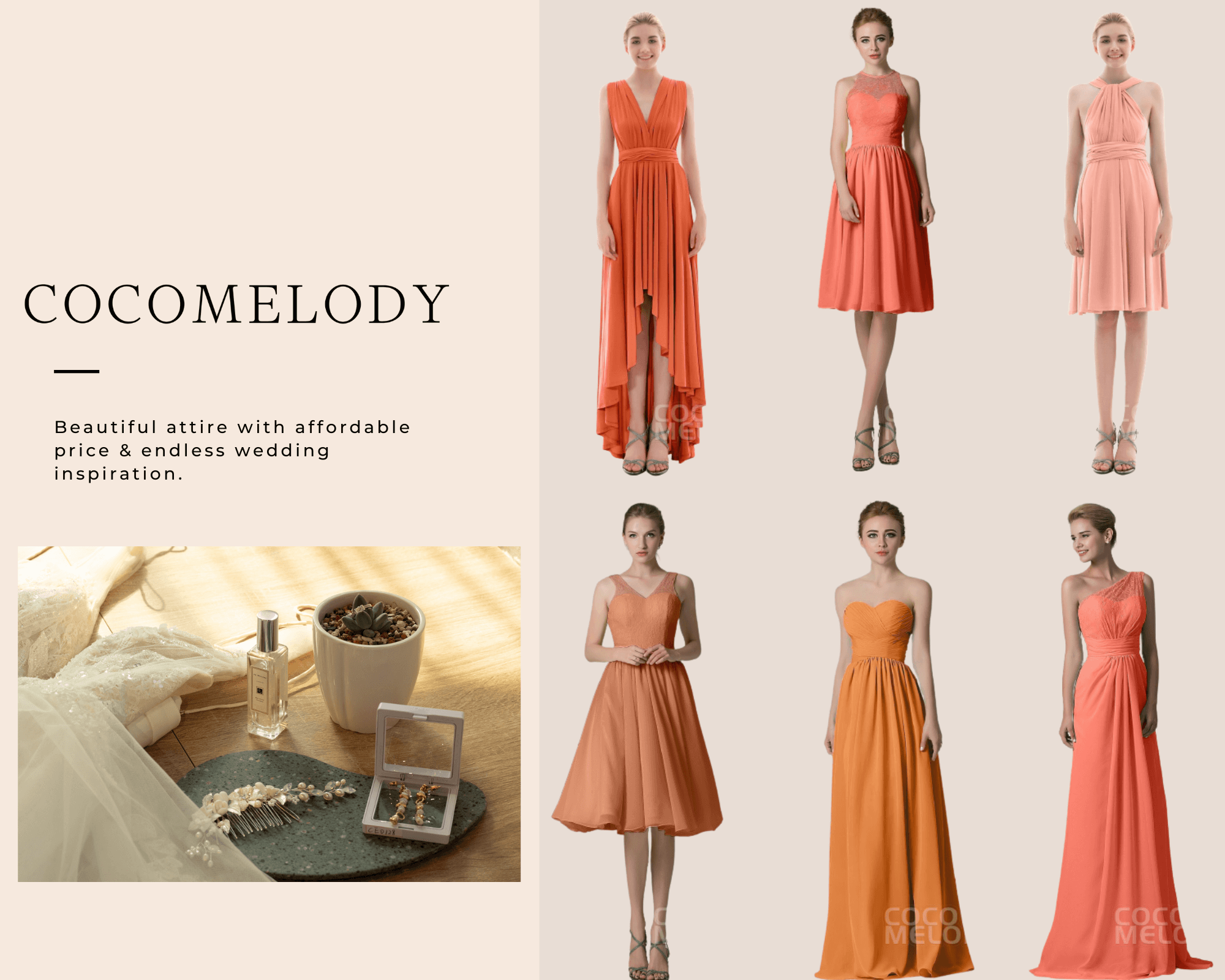 Dress style: COEH16001, COZK16003, COEK16002,
                    COZK16001, COZF1500C, COZK16004
Printed
Prints come to your rescue to make a dramatic statement. If you are on a hunt for printed bridesmaid dresses, we have some really stunning pieces for you. You can choose these in both long and short styles and add a burst of color to the event. Trendy printed bridesmaid dresses may be a staple of wedding day fashion of all times.
Printed Bridesmaid Dress by Cocomelody: Click Here
Dress style: CB0486, CB0485, CB0484
To Conclude
With the wedding season in full swing, these colors will prove dynamic, soft, and reflect a relentless quest for freedom. What you wear certainly reveals your personality, your desires and sets your mood for the event. The color you choose for your girl's big day is essential – it acts as the window to your aspirations, perspectives, and needs.
At Cocomelody, we have an excellent collection, a mix of exuberance and softness to cater to every bridesmaid's needs. Bring out the depth of these colors with Cocomelody accessories and create a virtually chic and seamless look. Browse through our collection and select what you need to fit into the wedding. If you don't find the styles you are looking for, talk to our stylists, and we will get you the perfect maid dress.