This is a paid post from an APW sponsor. For more about APW and how we make money, please click here.
---
If there's one thing I can tell you about choosing a wedding photographer… the same thing I've told every one of my clients and friends for the last 10+ years… it's that you absolutely must like your photographer. There, I said it.
You have to actually like who they are as a human. Yes, their photos and style and pricing and offerings are all pretty darn vital, too… but this is the one person you'll spend the most time with on your wedding day (maybe even more than your new spouse). Justin McCallum is a wedding photographer who truly prides himself on being someone you will actually like to spend your day with. We asked Justin more about why he's such a truly likable wedding photographer, and this is what he had to say:
"I meet with my clients a bunch (in person or on Zoom) to make them feel more at ease plus learn little details I can use during sessions. I even try to learn favorite memories or inside jokes folks have with their families or wedding parties in advance so I can bring them up on the wedding day, fostering more intimate images.
Also, I think my personality sets me apart. Lately, I've been calling myself a clown with a camera, because I really specialize in helping people let their guard down, feel comfortable, and genuinely smile in front of the camera when they usually are uncomfortable at the sight of one. My sense of humor can range from dad jokes and puns that every Grandma loves, to brash and a little cheeky which gets most people out of their heads when needed. More than anything, I think I bring warmth and comfort to weddings that make couples and their guests have a great time (see reviews below). And bonus, I'm a big plan of being prepared, so I'll be the first to have a backup plan in case things go awry and can go into problem-solving mode before most couples are even aware of an issue."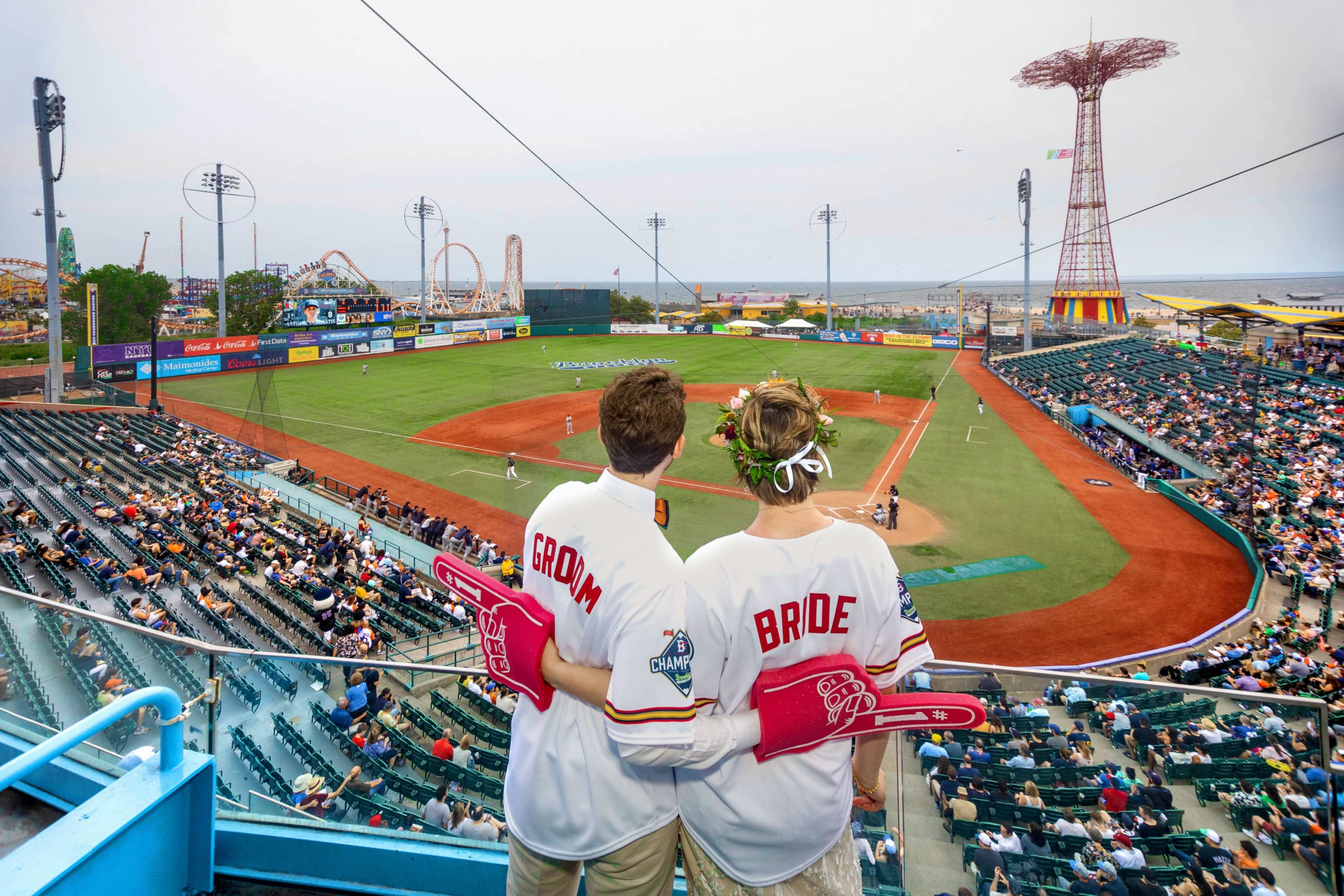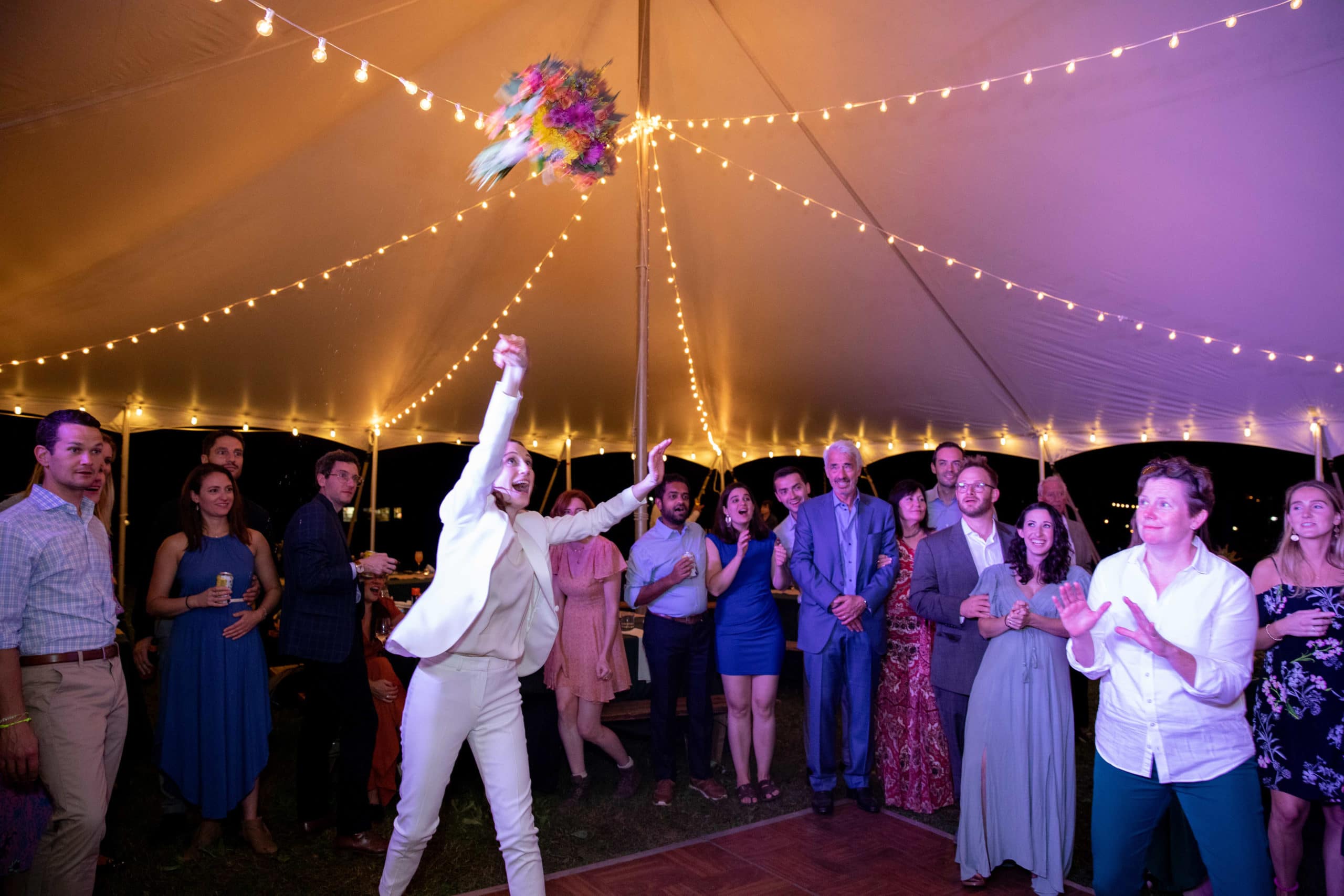 Here's the TL;DR on Justin McCallum Photography: Justin is a theater-loving gay man, originally from Portland, Maine, but currently living and loving in New York City. He documented his first wedding back in 2010 and almost immediately knew this was the line of work for him. Now, 12 years later, Justin has established himself as a really amazing photographer who creates truly stunning images and has honed his style—a blend of documentary photojournalism (for the party) and capturing true moments of connection (with some coaching, during the portraits). Win!
Of course, his photos speak for themselves, but here's the down-low on working with this truly talented photographer. Having been in the industry for some time now, he really understands not only that every wedding isn't right for him, but also that he might not be right for every wedding. Justin told us that he truly loves "working with vibrant, irreverent couples who care more about everyone having a great time than if the centerpieces are absolutely perfect. I've learned that the folks I love working with most don't want to look like stock photos, so I foster an authentic connection with each couple to make everyone look and feel like themselves at their love party." What's not to love about that?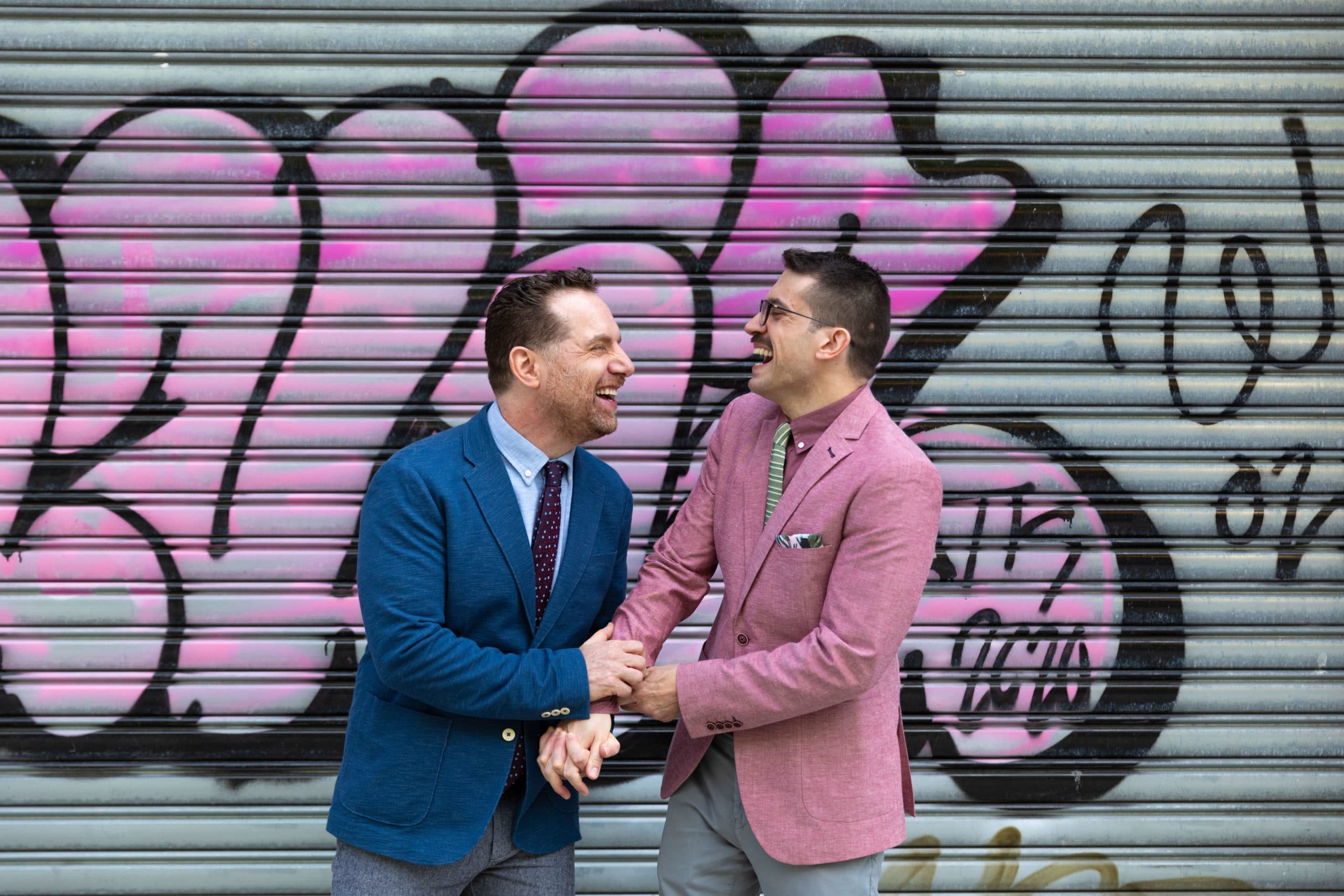 Justin on why he loves being a wedding photographer: 
"My favorite thing about my job is making people feel freakin' amazing. Seeing genuine smiles on peoples' faces – whether from a stupid joke I tell during family photos or shouting gleeful expletives of how awesome they look during portraits – is always the highlight of my day. When I hear back from clients after I send them teasers or read a new review, it's so gratifying to hear about how the images feel like true reflections of themselves and how at ease everyone was when they anticipated a stressful day."
Why does Justin McCallum love APW Couples?: He's picky about who he works with and really only takes on a select few weddings a year, so it really says something that he's been hanging around APW as a vendor for over 5 years. Justin wants to work with couples who value their community and joy on their wedding day above almost everything else—and, isn't that what APW is all about. When we asked him why he loves APW couples, he said, "I especially love how APW readers really infuse personality and thoughtfulness into their weddings, while also ditching convention or any ideas of what a wedding is supposed to be. And as a fat queer dude in an interfaith marriage, it's so encouraging to see A Practical Wedding make an effort to not only showcase cookie-cutter (aka white, cisgender, thin, able-bodied straight) couples to its readers." APW couples and Justin McCallum are a match made in wedding planning heaven.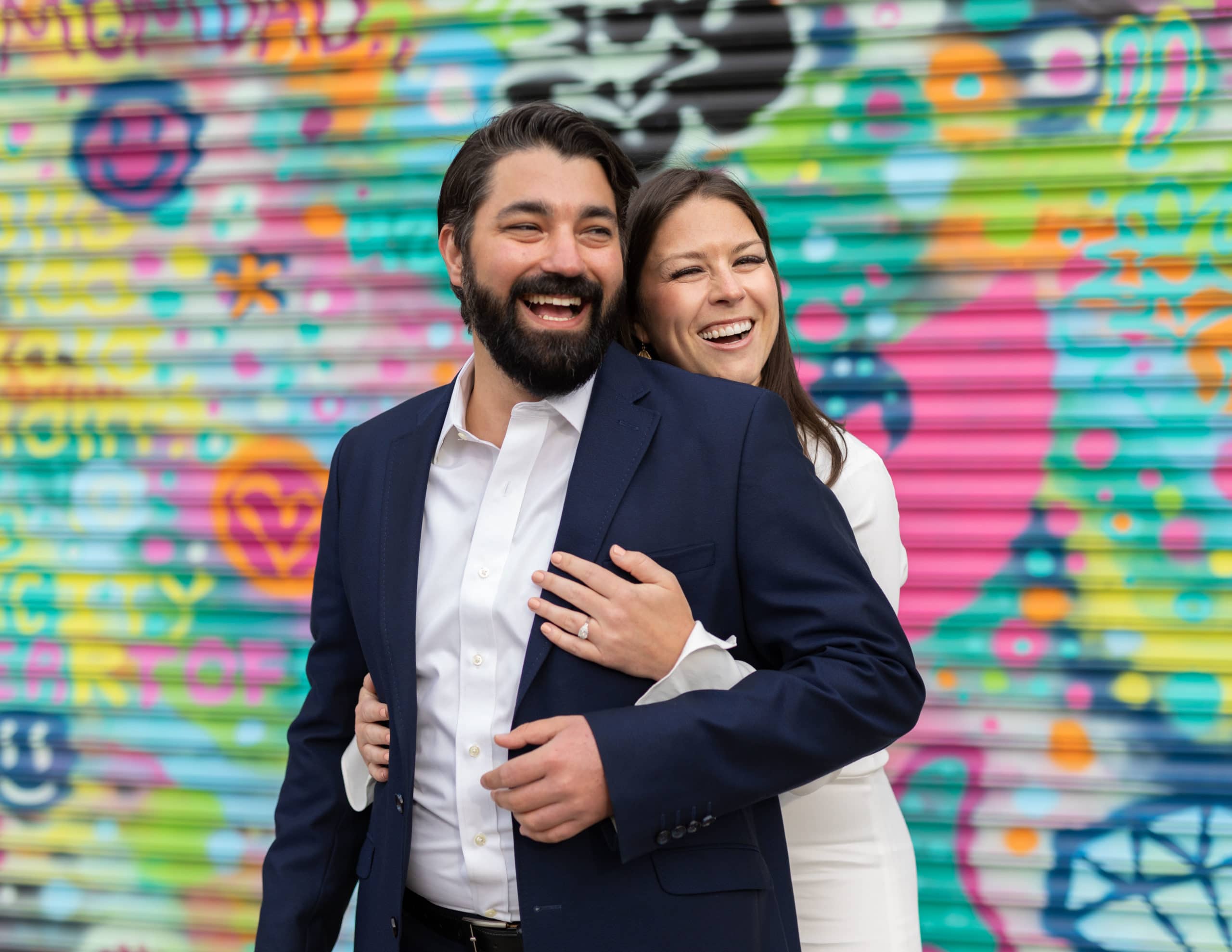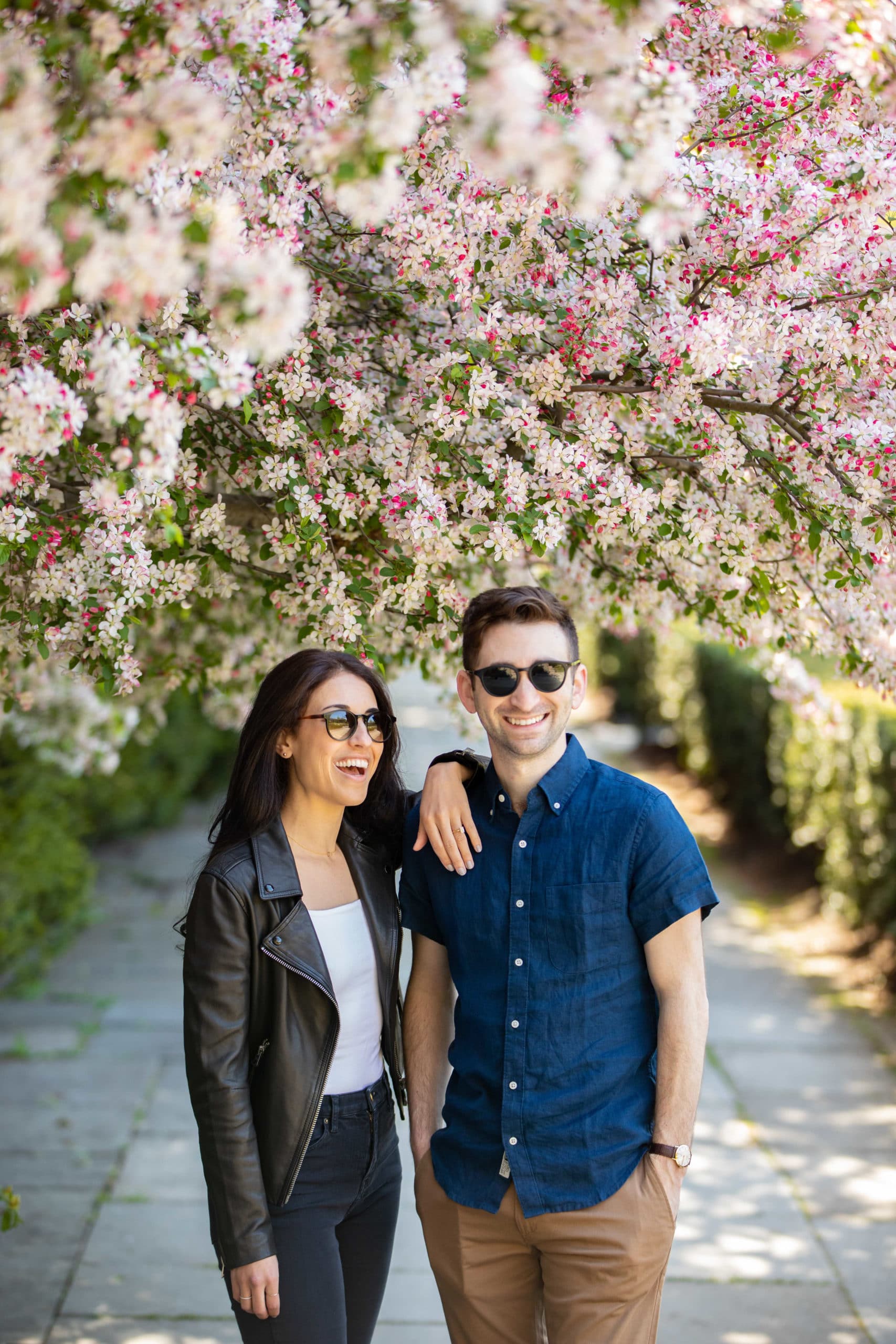 Justin on who his ideal client is:
"If you're queer, a theatre kid, love the Eurovision Song Contest, have too many plants, are addicted to Reese's Cups, can't help dancing to Robyn songs, have to greet every dog you see, feel shameless about going to Disney World as an adult, listen to every single Nicole Byer podcast, or regularly seek out Lord of the Rings memes… then we're probably going to get along."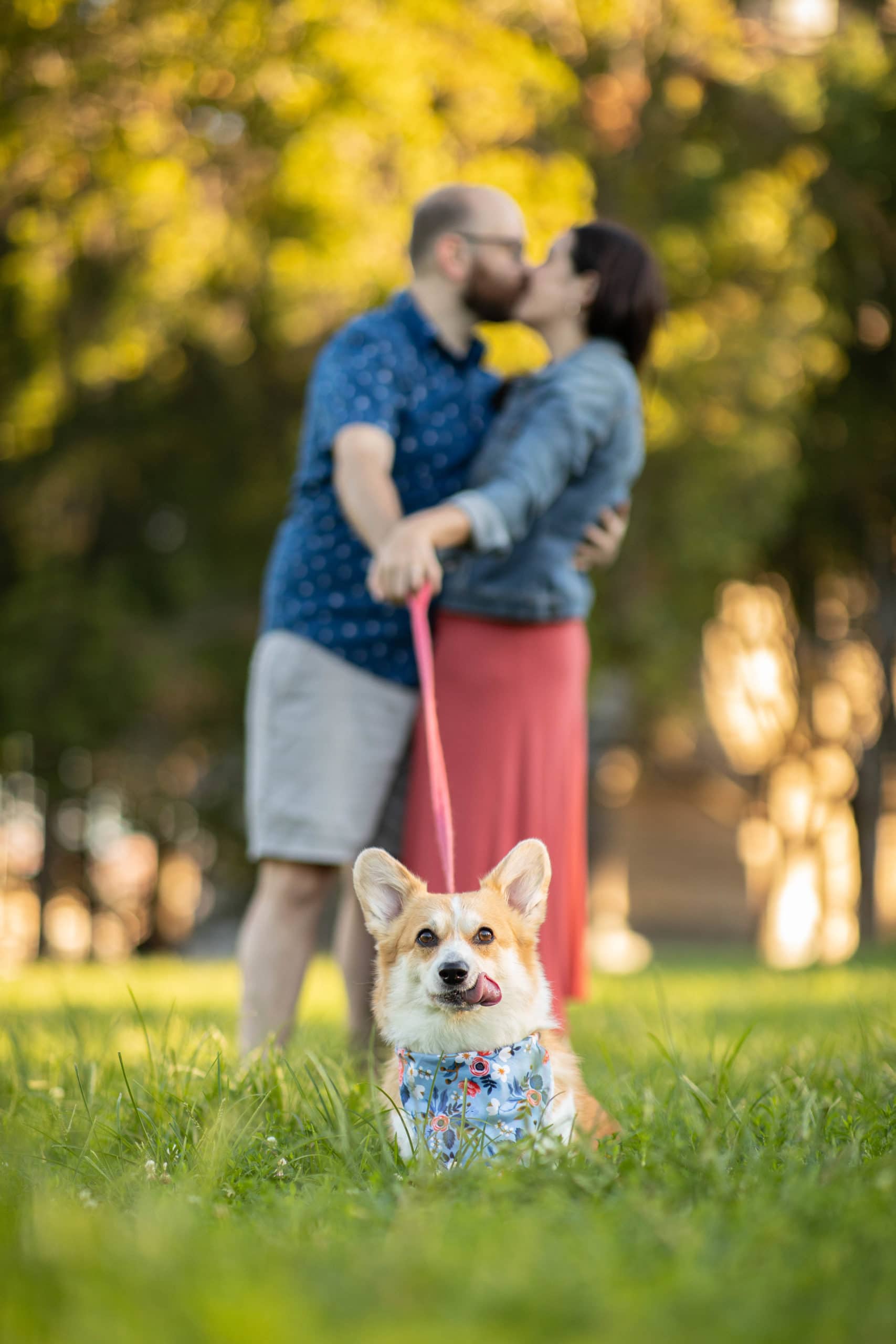 A little more about working with Justin McCallum Photography: 
Justin has photographed over 150 weddings, and he takes it all very personally—as in, he wants to make a personal connection with his clients. He's not one of those wedding vendors that will get you to sign the contract, then ghost you until the week of. Instead, Justin is going to pop up in your inbox to help hammer out the details, and just keep in touch. Oh, and a fun little bonus… he's going to bring his 35mm film camera with him to your wedding or session because he knows the beauty and magic of a good film image.
And hey, wedding photography can get expensive fast… but if you work with Justin, just know that he's got your back (yes, even in NYC). Pricing for 2022 weddings starts at $4000 for wedding photography coverage, with most couples investing $5-6K for their whole package. Click here to get all the details on pricing.
Justin is a New York City-based wedding photographer, but he's been known to break out of the big city. ​​He's currently working to expand his horizons in his business, so if you're getting married in Palm Springs or Los Angeles, California; Washington D.C.; New Orleans, Louisiana; Las Vegas, NV; Nashville, TN; Austin, Texas; Hawaii; Puerto Rico; or Internationally—get in touch asap for 15% off of your 2023 wedding package! Learn more about the process of working with Justin, right here.
The best recommendations come from Justin's past clients:
"WE LOVE JUSTIN! My husband and I initially hired Justin to take our post-tiny-tiny-pandemic ceremony photos. Justin made us feel so comfortable and really brought out the best in us. We knew we needed him for our later reception. Once again, Justin blew us away. Our photos have us blushing we are so happy! Other than being a wonderful human who makes photos so easy, Justin has a way of making the session and the resulting photos so natural. His style of editing is timeless. I know I will still be enamored with our photos in decades to come."

"SO many people have told us how much they loved you and how great it was working with you. Everyone you interacted with came away with the same impression we have of you: incredibly warm, confident, and supremely skilled… You were also so so great rolling with the day, especially since we changed almost our ENTIRE shot list on the day of! On top of the freezing outdoor ceremony!! You were so so flexible and easy going — it made things a lot easier on us as we navigated the day. You really did make it a lot easier on us and it felt so good to have utter and complete confidence in your skills. The pictures have been just so amazing and have truly been exceeding any and all expectations. No idea how you do it – it's truly incredible. So thank you again for being the best — and we hope you had such a wonderful New Years!"

"Justin was really amazing to work with. All of the photos were really excellent. He has a wonderful demeanor, and a way of getting us out of our heads and just enjoy ourselves. Some of our favorite pictures were the goofier ones he had us take, which also helped us relieve some stress just before the wedding itself. Justin and his team were relentlessly positive and they were a delight to work with. Hopefully we don't need to hire another wedding photographer again, but if we do, we'd hire Justin!"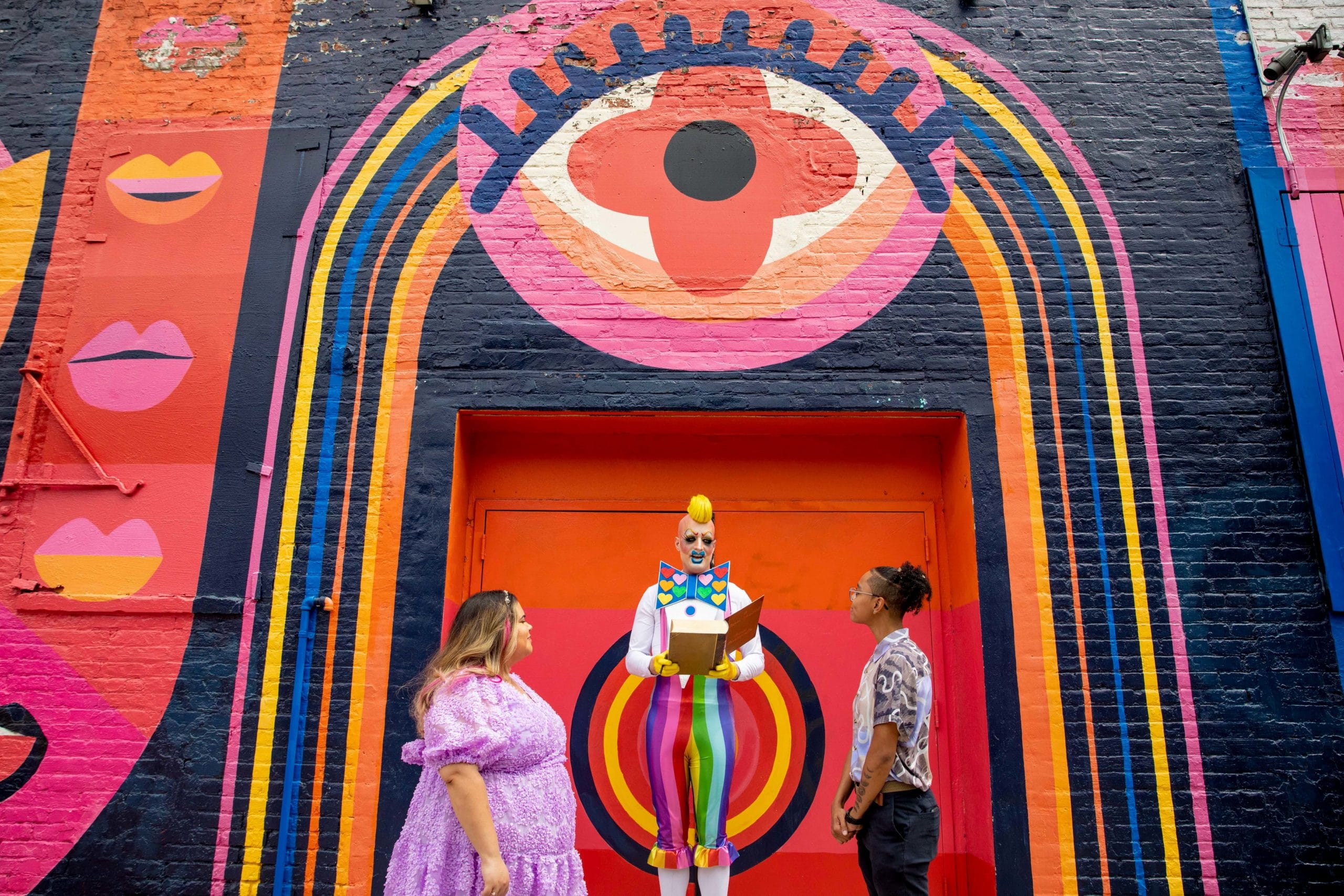 So, if you're in the market for a wedding photographer, don't wait… get in touch with Justin McCallum asap. Click here to get in touch with Justin, today—tell him APW sent you.
Oh, and Justin is offering a 15% discount on his wedding photography for any 2023 weddings taking place in Palm Springs or Los Angeles, California; Washington D.C.; New Orleans, Louisiana; Las Vegas, NV; Nashville, TN; Austin, Texas; Hawaii; Puerto Rico; or Internationally.