Top Ideas to Create Touching Engagement Stories
There are lots of proposal ideas online but finding the right one for the day you are going to pop the question can be hard. There is no definite answer as to what makes the best proposal ever. However, there are touching engagement stories that you can use as an inspiration to come up with your own proposal idea.
Wedding and engagement planner Bespoke Experiences in Phuket is full of ideas – from selecting a suitable ring, moving on to eye-catching venue with colorful fireworks or a suitable performance to deliver your question, we never run out of ideas. One question changes the rest of your life. It needs to be extraordinary. You've come to the right place. Whether it's private and exquisitely beautiful or elaborate and dramatic, our ideas embrace the story of you so this moment feels genuine and authentic. Not last on our portfolio is that we will take care of all logistic steps when you arrive in Phuket. We work only with high end preselected suppliers and vendors to ensure you will have the best quality.
Think of a Theme
Some of the touching engagement stories revolved around a theme. It can be something that is important to you as a couple, things that you love to do, or the way other people see you. If both of you love biking, then you can incorporate a bike ride into your proposal idea.
Make the Proposal about the Two of You
Another good proposal idea is to make the day about the things that the two of you love doing. You can spend the day in a place that the two of you always love to go. Then eat food that both of you enjoy having. Or you can plan a day doing stuff that only your partner loves doing, and you are doing it because you love her. If she loves going to spas and having massages, then treat her to one on that special day.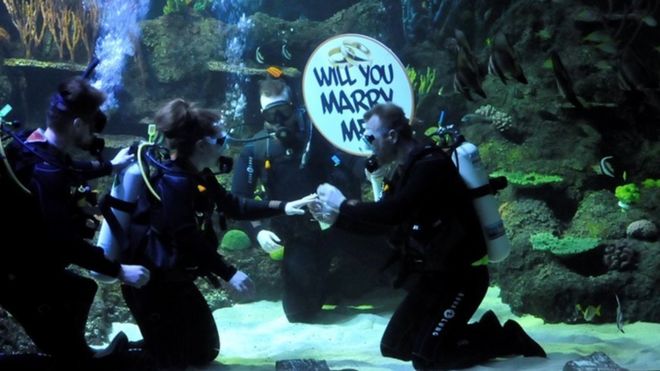 Do Something on Her Bucket List
If you know an activity that she wanted to try out, then why not do it with her as part of your marriage proposal. Women love surprises, and you can hit two birds at the same time by surprising her with something she always wants to do and a proposal at the end. An example would be if she has always wanted to bungee jump, and then you should go ahead and do it with her.
Choose Important Places or People
Some of the touching engagement stories involve places or people who are important to her. You can propose in a place that is special for the both of you. Or if there is a relative that she considers as the most important person in her life, invite that person to be part of the proposal.
Go through Your History as a Couple
Couples often share a unique history that includes ups and downs. The proposal can be about what you two have gone through as a couple. It should include the challenges you have overcome. Touching engagement stories involve the use of photos and other memorabilia that shows how much you mean to each other.
These are just some of the proposal ideas that created some of the most touching engagement stories. These ideas can help you come up with a marriage proposal that will be remembered by the both of you for the rest of your lives together.