Yacht Weddings in Phuket
Let's be honest here The Experience of Your Life– the wedding is called "the big day" for a reason. Even though the prevailing opinion is that women tend to take this way more seriously than men as it's something that they've been dreaming on since they were little girls, the truth is that men are also as keen on having the time of their lives through this sacred and incredibly important day. However, this means that you would have to pick the spot-on location which is going to make the entire event memorable and something that you will carry in your mind for the rest of your lives. That's why we'd like to bring to your attention something out of the box.Let's face it – very few event planners can handle everything a client may need. We aren't your typical Phuket Wedding Planner. People hire us because they want a wedding that stands apart from the rest. Our clients are crazy-busy professionals that depend on us to make their planning process stress-free, and to discover what will make their day uniquely special. We make design and planning simple for our clients – and simple isn't easy. Our passion and dedication to provide superb professional work surpasses them all. Behind the work we provide is an organization of excellence, creativity and communication.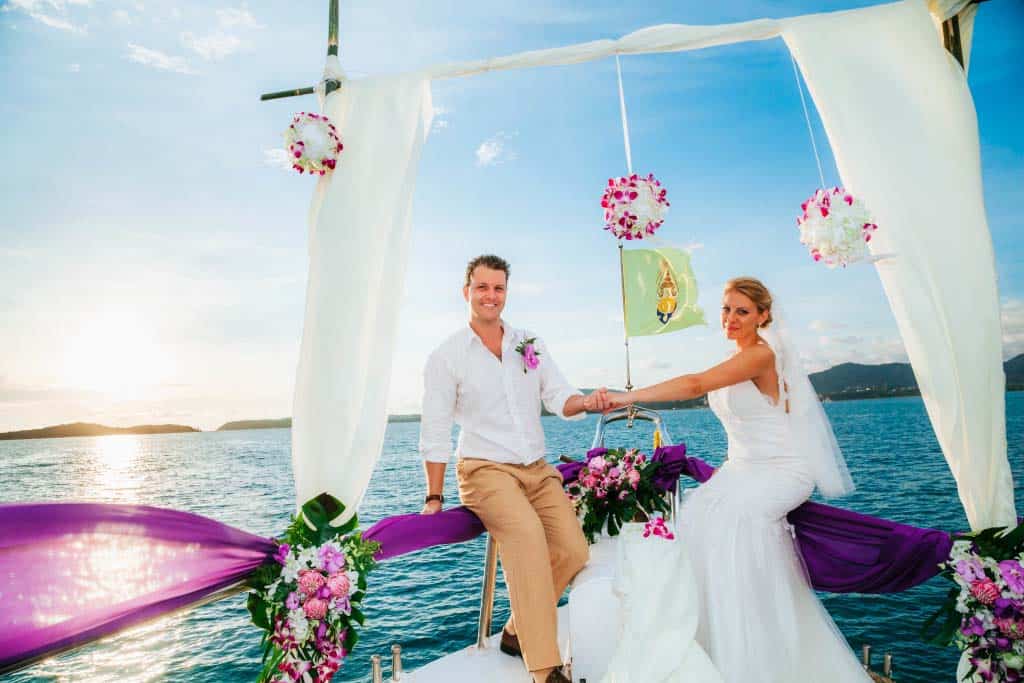 Yacht Weddings in Phuket – The Tailored Experience
A lot of people are going to brag about having their weddings on a perfect beach, luxurious golf resort or at some other fancy location. However, how many people do you know that have hosted their wedding on a luxury yacht in the pristine waters of Phuket? The truth is that having a yacht wedding in Phuket is without a doubt one of the most elegant and original things that you might come up with, and you are certainly in for the time of your life – and so are your guests.
Different Beneficial Factors
There are a lot of things that are going to make your yacht wedding in Phuket a memorable experience. Right off the bat, Phuket is one of the most exotic destinations in the entire world. Being one of the major islands of Thailand, this is a place that thousands of people are visiting every year – there is a good reason for it. The pristine waters and exotic beaches are going to create a sensational atmosphere which is simply unmatched.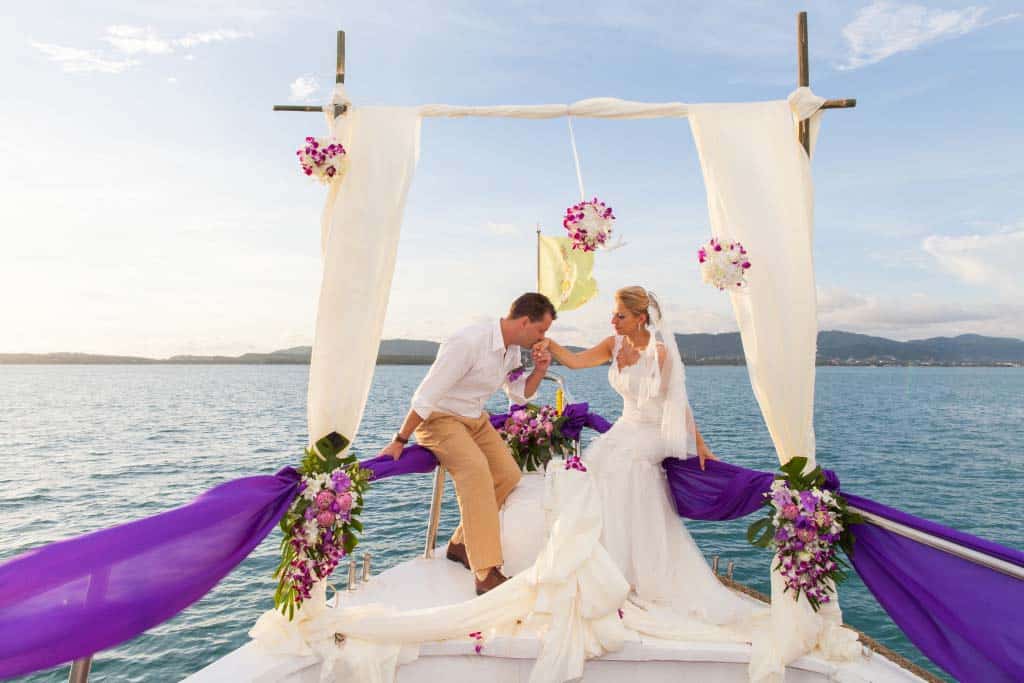 Having a wedding on a yacht is going to ensure the most awesome photo shoots that you could imagine. Just think about the different possibilities – you could take advantage of the picturesque surroundings of this exotic locale as well as to take the most stunning photo on the background of a beautiful sunset over the crystal waters of Phuket.
In any case, the truth is that hosting a yacht wedding in Phuket is one of the things that are definitely going to stay with you in your memories for the rest of your life. It's going to be one of the greatest events, and it's definitely deeply personalized. There aren't a lot of couples that could say the same about their wedding as the majority would fall within the same traditional frames which are quite boring.